Ever since Hilary Duff first emerged on the public's radar as the star of Disney's enormously successful TV show Lizzie McGuire, the Houston native has distinguished herself as a highly relatable performer with a strong connection to her fans — thanks not only to the funny, pretty, and smart character she played onscreen, but also because of Duff's own natural warmth and girl-next-door charisma. Her popularity has led to a thriving career as both an actress (she has appeared in several films and television shows) and a singer-songwriter. Her three studio albums, 2003's multi-platinum blockbuster Metamorphosis, 2004's self-titled platinum-seller, and 2007's autobiographical dance-pop collection Dignity, have sold a collective 15 million copies worldwide.
Hilary Erhard Duff is an American actress and singer. Duff began her acting career at a young age, and quickly became labeled a teen idol as the starring titular character in the television series Lizzie McGuire (2001–04). The series proved to be a hit, leading to a film adaptation of the series to be released. Duff began working on numerous projects with the Disney channel, including the film Cadet Kelly (2002). She later began work on an album, releasing the Christmas themed Santa Claus Lane (2002) through Walt Disney Records. Upon signing with Hollywood Records, Duff began working on her second studio album, Metamorphosis (2003). The album achieved critical and commercial success, topping the Billboard 200 and selling over three million copies in the United States alone. The album also found success in both Canada and Japan. Duff's success in both acting and music led to her becoming a household name, with merchandise such as dolls, clothing, and fragrances being released.
What has Hilary Duff been wearing lately? Let's take a moment to learn more about the fashion, jewelry, or beauty products that Hilary Duff has been enjoying.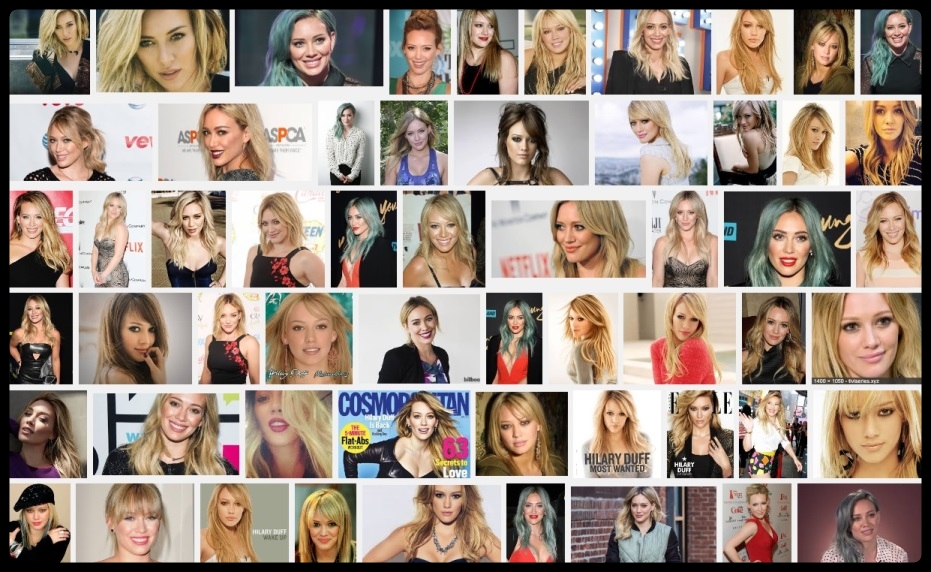 Haylie Duff is her sister.
View more fashion blog celebrities.