Katy Tiz is a British pop singer-songwriter who gained mainstream acknowledgement after releasing her cover of Rock Mafia's single "The Big Bang" in 2014. Tiz became the first unsigned artist to be declared 'On the Verge' by Clear Channel/iHeartRadio, and "The Big Bang" subsequently entered Billboard‍ '​s Hot 100 chart, iTunes' Top 100, and Shazam's 'Top 100 USA'. The success led to her signing a recording contract with Atlantic Records. Tiz is currently working on her debut album slated for release in 2015, as well as touring and promoting her follow up single, "Whistle (While You Work It)".
What has Katy Tiz been wearing lately? Let's take a moment to learn more about the fashion, jewelry, or beauty products that Katy Tiz has been enjoying.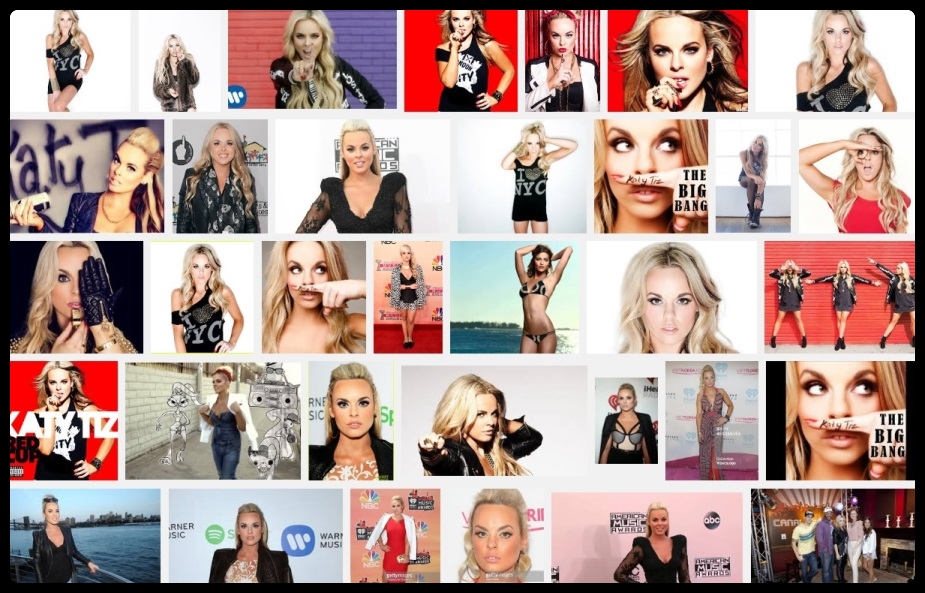 View more fashion blog celebrities.