Lupita Amondi Nyong'o is a Mexican-Kenyan actress and film director. She was born in Mexico, but was raised in Kenya. She attended college in the United States, earning a Bachelor's degree in film and theater studies from Hampshire College. Nyong'o later completed a master's degree in acting in 2012, from the Yale School of Drama.
Nyong'o started in the film industry as a production assistant on several Hollywood films. In 2008, she made her acting debut with the short film East River and subsequently returned to Kenya to star in the television series Shuga (2009). In 2009, she wrote, produced and directed the documentary In My Genes.
She had her first feature film role as Patsey in Steve McQueen's historical drama 12 Years a Slave (2013), winning the Academy Award for Best Supporting Actress.
In 2014, she was named "The Most Beautiful Woman" by People and "Woman of the Year" by Glamour.
In 2014, she was chosen as one of the faces for Miu Miu's spring campaign, with Elizabeth Olsen, Elle Fanning and Bella Heathcote. She has also appeared on the covers of several magazines, including New York's spring fashion issue and the UK magazine Dazed & Confused. She has also been a regular on Harper's Bazaar's Derek Blasberg's best dressed listing since the autumn of 2013. Lupita was announced as the new face of Lancôme in 2014.
What has Lupita Nyong'o been wearing lately? Let's take a moment to learn more about the fashion, jewelry, or beauty products that Lupita Nyong'o has been enjoying.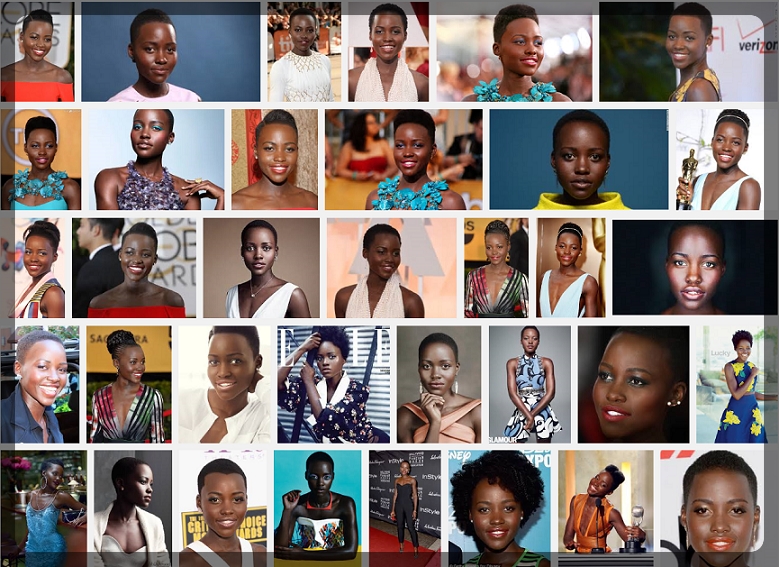 View more fashion blog celebrities.