Selma Blair (born Selma Blair Beitner) is an American film, television and theater actress. Since Blair made her professional acting debut in 1995, she has starred in a variety of film genres, including several commercial Hollywood motion pictures, indie and art house films.
Blair officially started her professional acting career in December 1995 in the Nickelodeon sitcom The Adventures of Pete & Pete. Her early work consisted of several television guest roles, brief appearances in mainstream films and lead roles in unreleased projects, including the New Zealand fantasy film Amazon High (1997). Later, she gained mainstream recognition after starring in the 1999 teen drama Cruel Intentions.
She achieved international fame as a result of her portrayal of the pyrokinetic heroine Liz Sherman in the fantasy films Hellboy (2004) and Hellboy II: The Golden Army (2008). Other notable films include Legally Blonde (2001), The Sweetest Thing (2002), The Fog (2005), Purple Violets (2007), The Poker House (2008) and Columbus Circle (2012).
In the 1990s, Blair portrayed the titular role of Zoe on the teen sitcom Zoe, Duncan, Jack and Jane. In the 2000s, she starred as Kim in the American remake of Kath & Kim. In 2012, she returned to television as the female lead in the first two seasons of the TV series Anger Management.
Blair narrated the Holocaust-related documentary The Diary of Anne Frank. Her performance, for which she was nominated for a Grammy Award in 2011, drew positive reviews from critics.
In 2010, Blair began dating fashion designer Jason Bleick. In January 2011, Blair's representative announced that she was pregnant with her first child. Their son, Arthur Saint Bleick, was born on July 25, 2011.
Blair is known to follow new style and fashion trends in addition to her radical hairstyle changes, lending her image to the Marc Jacobs-Brian Bowen Smith clothing line. Blair has also worked with others fashion-designers including Karen Zambos, Martin Margiela, Isaac Mizrahi, Reinaldo Herrera and Stella McCartney. She also is a frequent guest star at New York Fashion Week, among other fashion events.
On October 30, 2005, Blair appeared in The New York Times Magazine award-winning photography gallery, "The Selma Blair Witch Project: Fall's Dark Silhouettes Have a Way of Creeping Up on You" by the art photographer Roger Ballen, which was in exhibition at the Palau Robert in Barcelona in 2012.
In 2010, Blair posed with Demi Moore and Amanda De Cadenet for a spread in Harper's Bazaar magazine. In 2012, Blair became the spokesperson for, and first actress to appear on, the Get Real For Kids campaign. In the spring of that year, she released a line of handbags and wallets called SB, which she designed. Blair has appeared on the covers and photo sessions of several magazines. In 1999, she appeared in Seventeen, and in subsequent years the list has grown to include Vanity Fair, Marie Claire, Vogue, Glamour, Rolling Stone, The Lab Magazine, Interview, Dazed & Confused, The Hunger Magazine and Elle among others. Blair has been the face of several fashion houses including Chanel, Miu Miu and Gap.
What has Selma Blair been wearing lately? Let's take a moment to learn more about the fashion, jewelry, or beauty products that Selma Blair has been enjoying.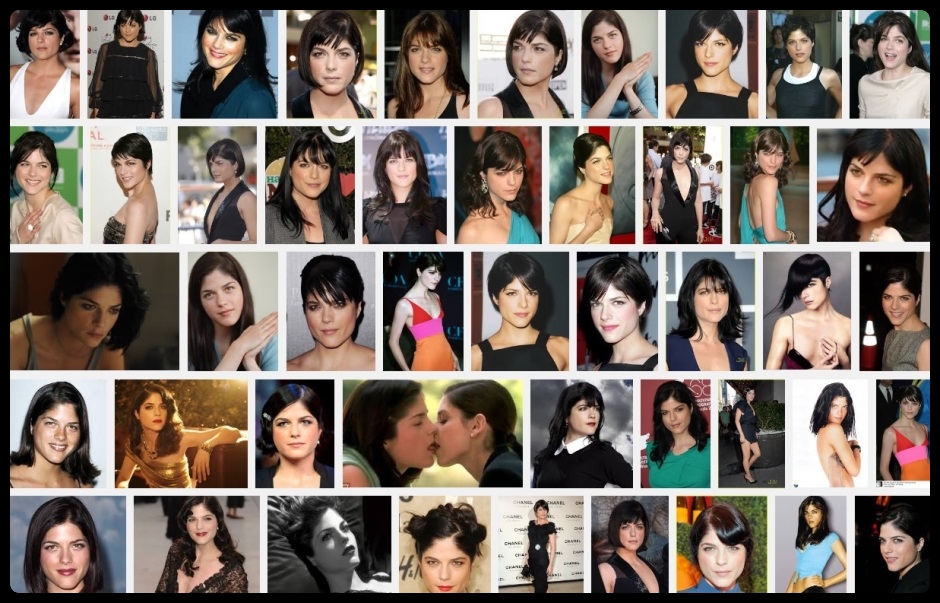 View more fashion blog celebrities.