Apparel Search is a leading guide to fashion, style, clothing, glam and all things relevant to apparel. We hope that you find this Maternity Outerwear page to be helpful.
Outerwear is clothing worn over other clothes for wearing outdoors. Typically in reference to coats & jackets. Maternity is the the period during pregnancy and shortly after childbirth. Maternity clothing is worn by women in some cultures as an adaptation to changes in body size during pregnancy. Because many coats are made to be baggy, you may be able to wear your existing outerwear during pregnancy. However, if you need more space & added comfort, you can research maternity outerwear to properly fit your growing body.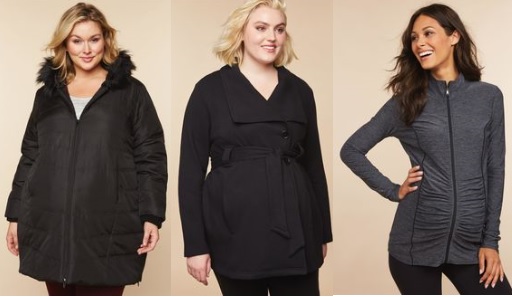 Maternity outerwear can show off your personal style while also offering great fit. Find a range of chic options by visiting your favorite fashion retailers. Find the latest maternity coats and jackets to keep your and your baby-to-be warm. From trendy light jackets to maternity winter coats.
Learn more about Women's Outerwear.
If you want to be even more stylish, you should wear your favorite maternity outerwear today.