Yes, a swimdress is very different than a gown. This type of dress is meant to be worn in the water.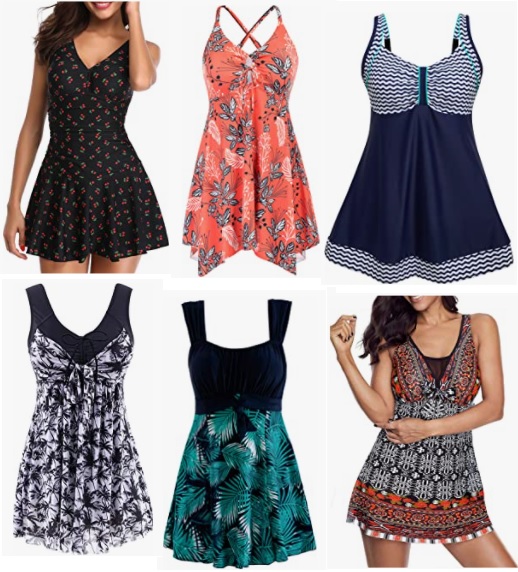 This style of women's swimwear provides better coverage than many of the other styles.
A women's swimdress has a similar silhouette as a dress but it is designed for water activities or sunbathing. They come in a wide variety of styles, fabrics, & colors. They are often printed with fun designs, but they can also be solid colors.
Swimdresses can provide full coverage with a skirt overaly.
The fabric is similar to other categories of swimwear so that they have stretch.
Learn more about women's swimsuits.

What ever you are wearing, is in fashion.
If you want to be even more stylish, you should wear your favorite Women's Swimdress.
Shopping resources: