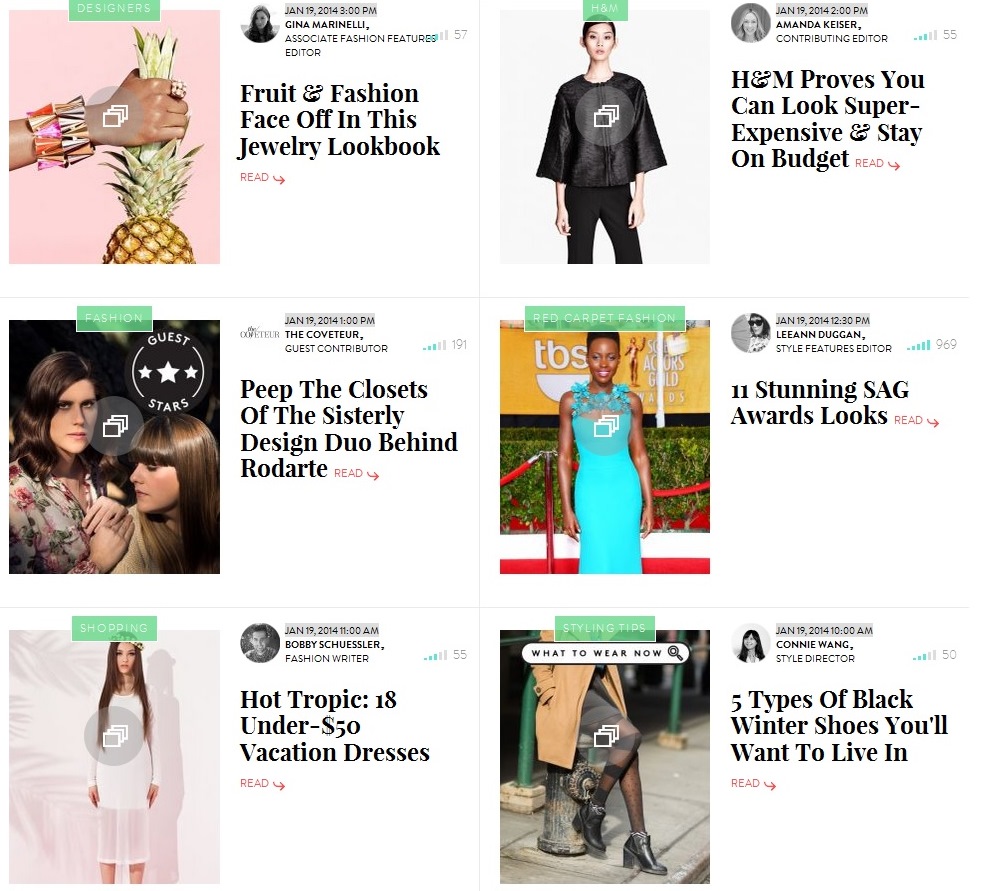 Refinery29, is one of the largest independent fashion and style website in the United States. It is known as a lifestyle platform that delivers nonstop inspiration to live a more stylish and creative life. In addition to its global and local newsletter editions and 24/7 original editorial content, Refinery29 connects over 10 million visitors every month and over 1.25 million subscribers with content, commerce, and community, giving them all the tips, tricks, and tools they need to live a more beautiful life. Apparel Search believes that this is a site that you would enjoy.
Apparel Search Add Your Company Contact Us About Us Advertise News Letter Legal Help
Copyright 1999-2020 Apparel Search Company. All Rights Reserved.