We hope you agree that the handbags listed in this section are top notch. If you think you know better selections, you are welcome to share your thoughts with us. Adding or removing product from this section is a possibility.
This lovely Periwinkle Blue crossbody bag is from Christian Louboutin. It is called Sweet Charity and is a small spiked crossbody bag. "Sweety Charity" is a favorite among Louboutin ladies everywhere. Her petite, elegant body and soft bow detail make her an irresistible pick for your evening essentials. Add this vibrant pervenche calf leather and metal spikes style to your collection this season.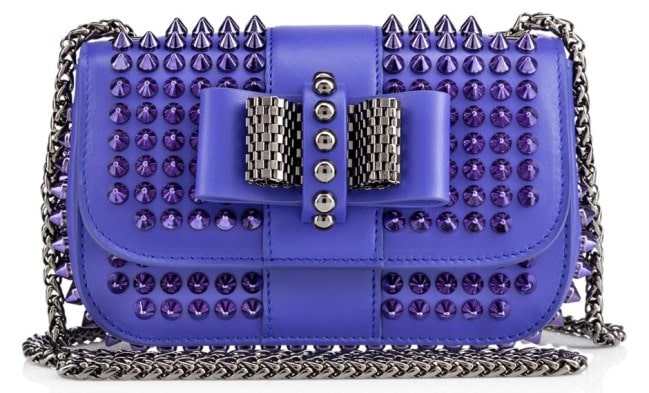 Christian Louboutin calfskin mini bag with tonal plastic spikes.
Shiny gunmetal hardware.
Chain crossbody strap pulls through top of bag, 24 1/2" drop.
Magnetic-snap flap; leather and chain-mesh bow with dome stud band.
Back slide pocket.
Interior slide pocket; faille lining in Christian Louboutin signature red.
3 1/2"H x 6"W x 2"D; weighs 13oz.
Made in Italy.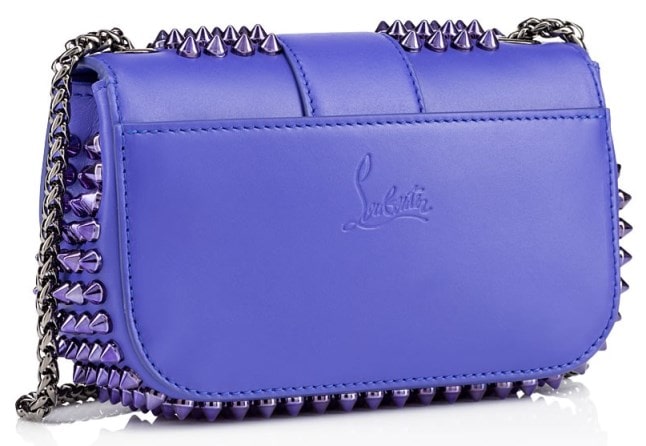 Sweat Charity comes in a variety of colors. Here is another example with an assortment of colorful spikes.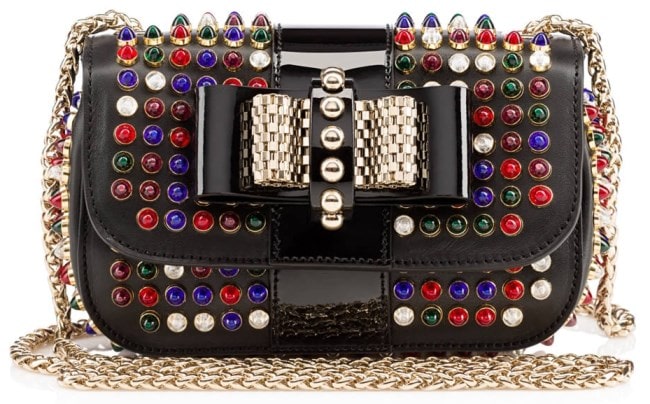 "Riviera Clutch" may have been inspired by the ladies of the Côte d'Azur (Côte d'Azur is the quintessential Mediterranean playground), but her appeal has a much wider reach. This exquisite evening bag in gorgeous poppy patent leather, with her signature Louboutin logo clasp, is a must-have for Louboutin ladies everywhere. The Riviera Clutch is another beauty from Christian Louboutin. Here is an example in red, but it is important to note that additional colors are also available.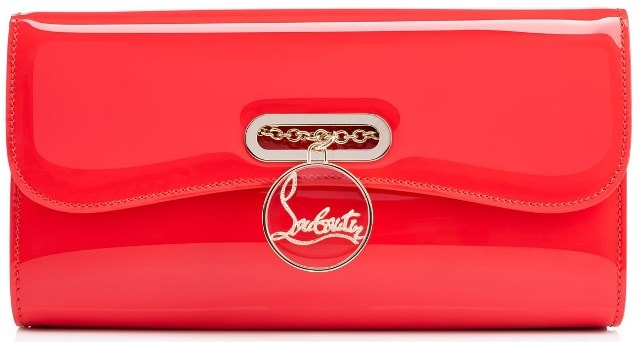 Looking to toss in a bit more color in 2015. If yes, you may be interested in the Aliosha Pouch from Christian Louboutin. Clean, pristine, and structured. Detailed with an outer pocket and zippers to fit your daily essentials, "Aliosha Pouch" is for the man or woman on the run. This multicolored version gives a fun, modern touch to a classic silhouette.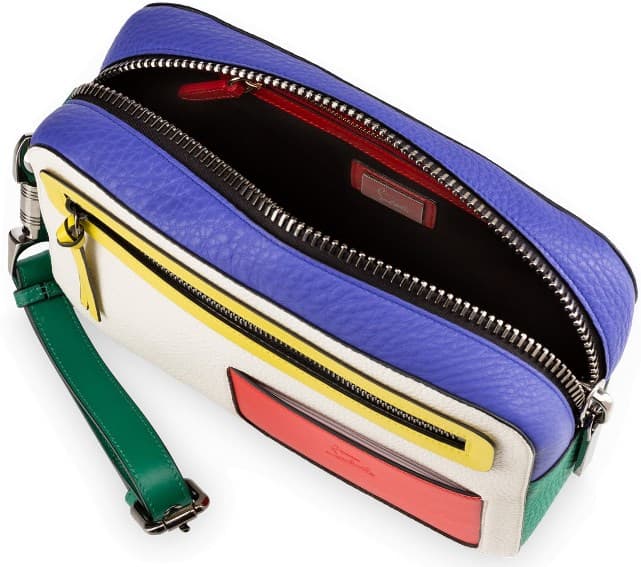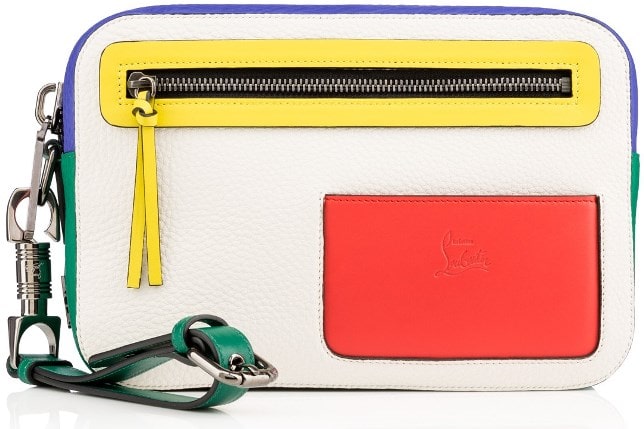 If you don't wish to lug around a massive bag, but you don't want a clutch, you may want to try a mini sized handbag from Christian Louboutin. The "Passage Mini" is the ultimate compact carryall for Spring/summer 2015.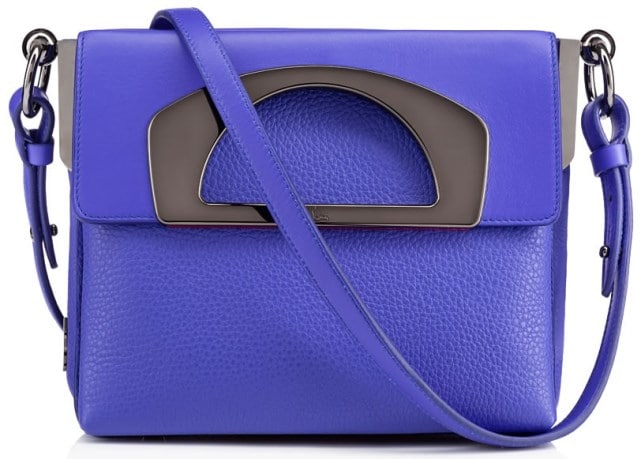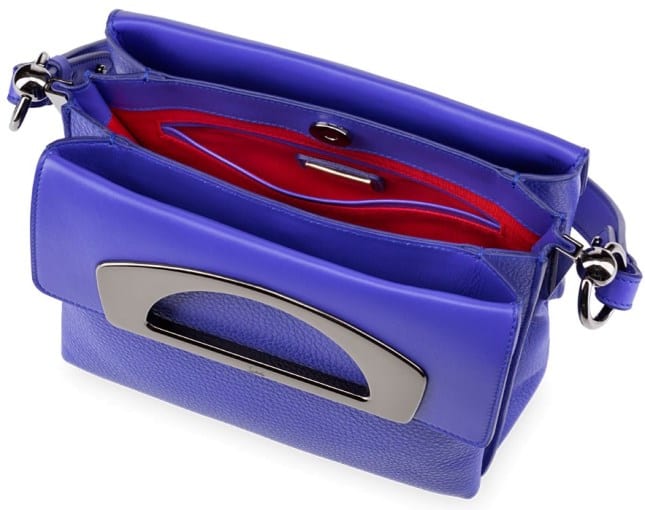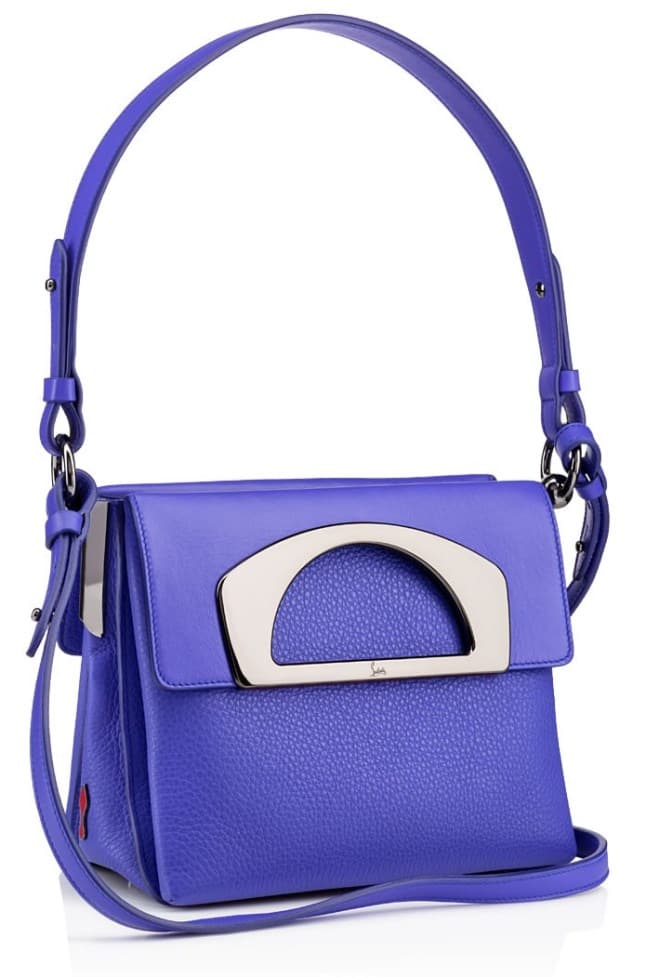 This Passage Mini bags chic hardware is inspired by the architecture of the Galerie Véro-Dodat in Paris, where the Louboutin label was born. Extremely versitile, you can wear her as a cross-body or on the shoulder with her long detachable strap. You can also carry her by hand using her leather hand strap or beautiful arc-shaped handles. This vibrant pervenche version provides just the right pop of color to your ensembles this season.
Looking for classy elegance with a touch of flare. Look no further. Add a touch of luxurious practicality without sacrificing style. Crafted in maple brown leather this tote proves investment pieces aren't always black and white. Here is the soho leather shoulder bag from Gucci.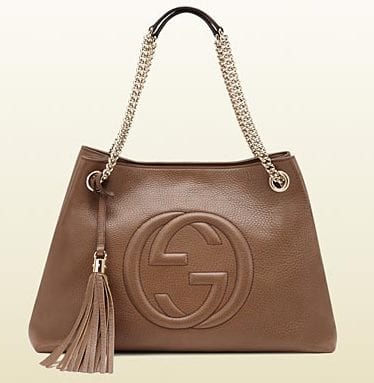 Thank you for using the Apparel Search website.