Where can I find the best pair of shoes? Don't ask me. Try searching the internet. In this section you will find a few of our favorite shoes, shoe designers, and shoe boutiques in 2015. Our list will evolve through out the year. We will add or remove product from this section based on our trend spotting activities and feedback from viewers. If you have suggestions, please do not hesitate to let us know.
Let's start this years shoe list with a creative design from the Christian Louboutin. This is the sort of shoe that you are either going to love or hate. As you can see, their is a great deal of embellishment going on with this particular product. Is this footwear or artwork?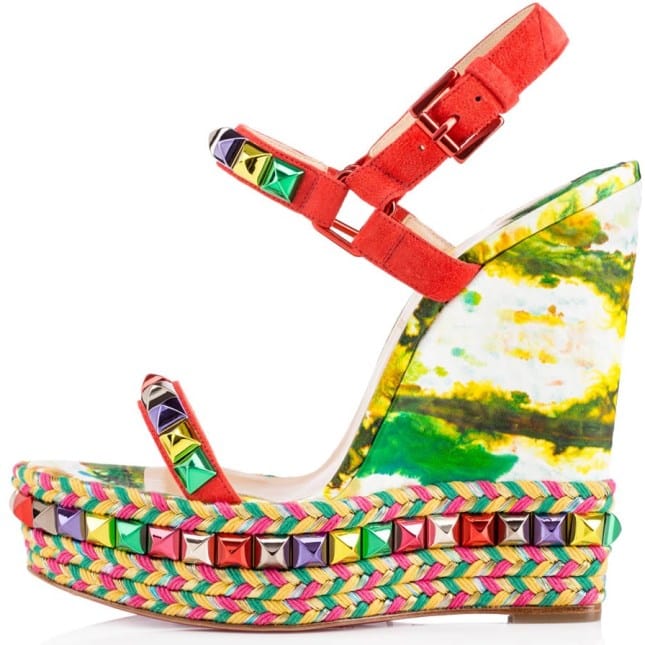 Introducing Cataclou. "Cataclou's" narrow studded straps wrap around the foot in just the right places to create a breathtaking style that transitions perfectly from daytime to evening. Like a technicolor dream, she is cloaked in this season's gorgeous mimosa "Lambada Cubana," poppy veau velours, and multicolored twisted rope and metal studs. Update your Spring/summer 2015 wardrobe with this 140mm beauty.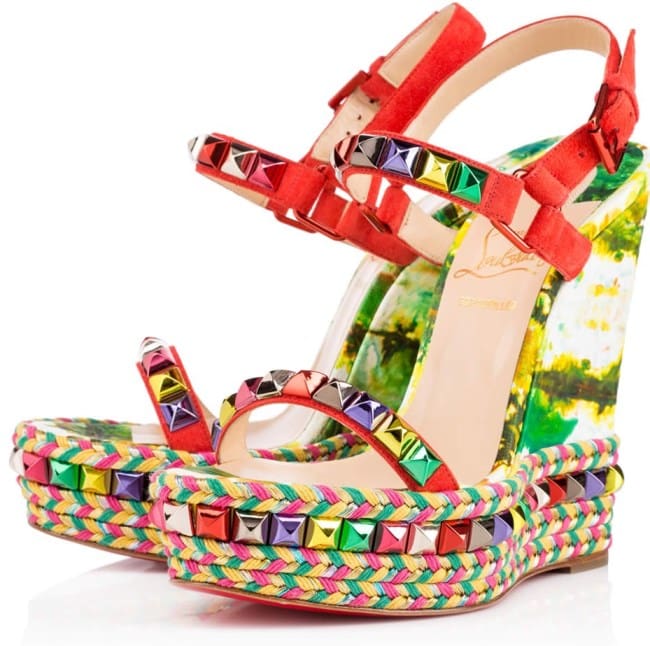 Here is another clever footwear design by Louboutin called the Lady Peep Sling.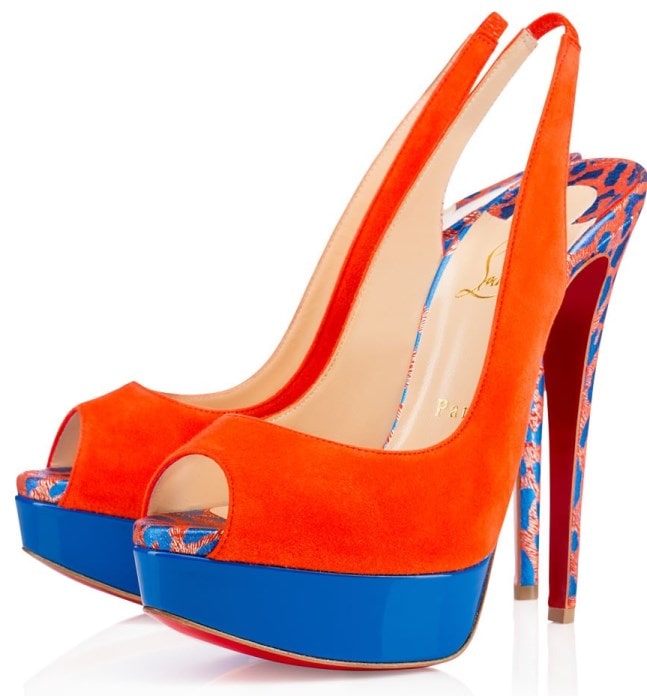 Just like the woman who wears her, "Lady Peep Sling" is sexy and she knows it. Her flirty peep toe, orange suede sling back, and 150mm blue leopard lamé heel give you all of the ingredients you need for a confident step.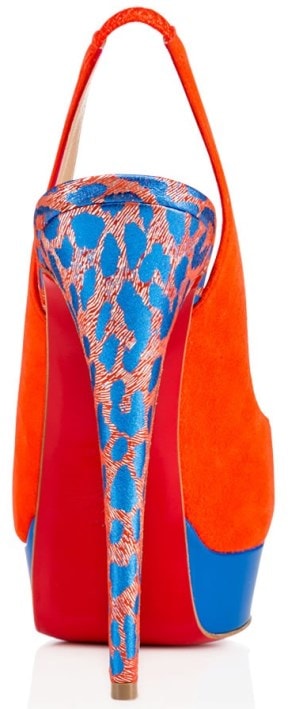 Another top shoe for 2015 is clearly the Sailor Flat from Christian Louboutin (part of the menswear collection). Comfy and colorful comes to mind when viewing these flats. Plus the black front helps this shoe match well with virtually any outfit.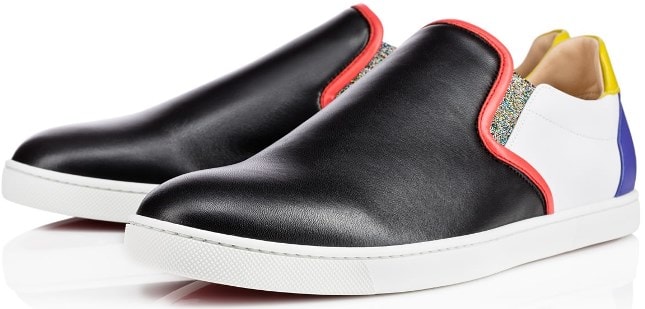 "Sailor Flat" is the perfect weekend look for the Louboutin gentleman. Bring the luxury of the red sole to your off-duty ensembles this season with this sensational multicolored slip-on style.
Another winner from Louboutin for men would be the Gondolier Flat.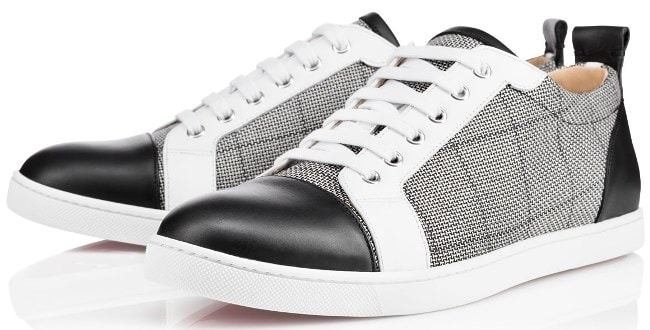 "Gondolier Flat's" tissu dorsilk upper and slender, flexible sole make this style a sleek and simple addition to your wardrobe. Great for any off-duty look, this pair in chic black and white will keep you in laid-back luxury for seasons to come.
Alexander McQueen introduced a super cool and very much oversized rubber sole sneaker for Spring/summer 2015.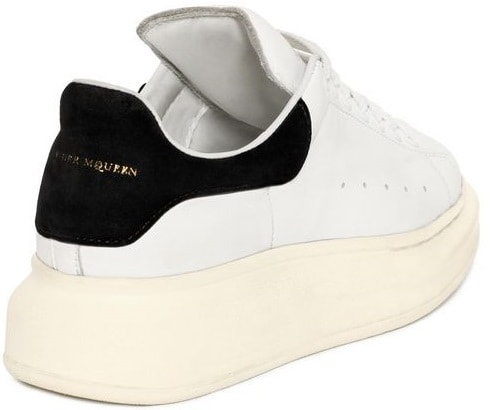 View more of the Alexander McQueen oversized rubber sole sneakers on the Apparel Search fashion blog.
We are finding that a bold printed shoe trend is evident this year for the ladies. Do you agree that the lumberjack look for men is trendy this year?
Did you hear that the Chuck Taylor All Star sneakers have finally received a makeover? After nearly a century, in 2015 Converse has come up with the Chuck Taylor II which is an upgraded version of the original Chuck Taylor sneaker.
If you are looking for a "must-have" bootie for Fall 2015, you may want to check out the Splendid Lakota Bootie. You can read our Lakota Bootie article on the Fashion Blog for more information.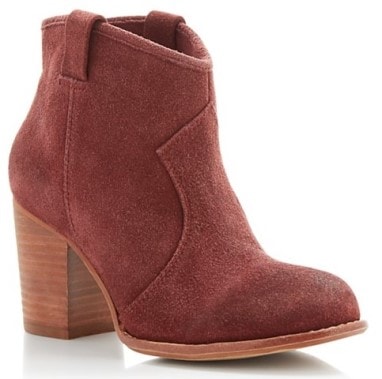 Also, you may want to check the chic boots we found for Fall 2015.
If you have suggestions to improve this best shoes of 2015 list please contact Apparel Search with your opinions.
Thank you for using the Apparel Search website.
More great shoes are coming next year.