Welcome to the best of 2018 handbags section.
The iconic Louis Vuitton canvas is the perfect blank page to express the uniqueness of this Masters Collection's piece of art. Sophisticated and feminine, the Montaigne bag is twisted for the first time with this exclusive collaboration: gold Monogram serti, reflective metallic letters and colored trimmings. An exclusive leather lining embossed, printed and filled with gold tells you more about this unexpected collaboration. Masters LV X KOONS collection of luxury designer handbags.
Montaigne MM Style # M43381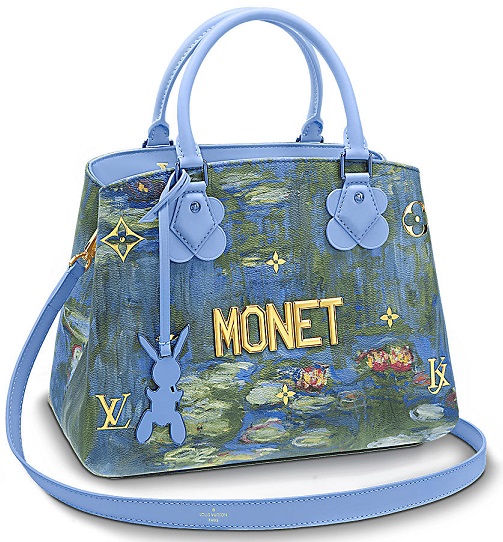 33 x 23 x 15 cm ; 13.0 x 9.1 x 5.9 inches
Canvas body
Calf leather trimmings
Cowhide leather lining
Colored metallic elements
Detachable charm in calf leather and colored metal
Removable shoulder strap
2 internal flat pockets
1 internal zipped pocket
Here is a look inside of the bag. Obviously this is a look inside before you load it with all of you own goodies after you purchase this beauty...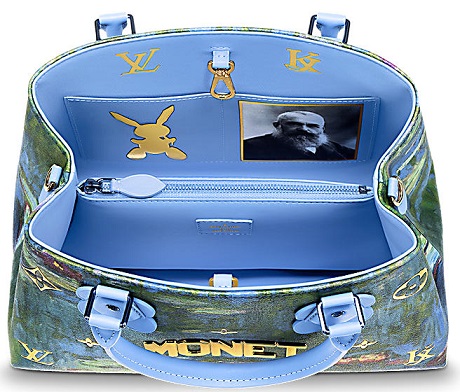 Be patient, more fabulous handbags are coming soon. Patients is a virtue.

Thank you for using the Apparel Search website.