London, England Fashion Shopping Streets & Destinations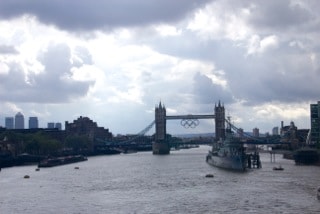 Welcome to the Apparel Search guide to London's best shopping streets, destinations, and retail districts.
London has several distinct shopping districts with trendy streets lined with stylish boutiques. Many of these areas have their own themes or specialties. Some districts such as Mayfair specialize in luxury goods. If you are looking for more quirky finds you may wish to head over to Covent Garden. When looking for a larger shopping center, travelers can visit Westfield to spend the day frequenting the shops.
Bond Street and Mayfair: Bond Street is a major shopping street in the West End of London that runs north-south through Mayfair between Oxford Street and Piccadilly. It has been a fashionable shopping street since the 18th century and is currently the home of many high price fashion shops. The southern section is known as Old Bond Street, and the northern section, which is rather more than half the total length, is known as New Bond Street. This distinction, however, is not generally made in everyday usage. It is one of the most expensive strips of real estate in the world.
Shops currently located on Bond Street include Boodles, Smythson, Armani, Louis Vuitton, Graff Diamonds, Cartier, Dolce & Gabbana, Tiffany & Co., Hermès, Polo Ralph Lauren, Chanel, Prada, Gucci, Salvatore Ferragamo, Burberry, DKNY, Ermenegildo Zegna, Yves Saint Laurent, Bulgari, Harry Winston, Dior, Anya Hindmarch, Jimmy Choo, Chopard, Mulberry, Longchamp, Anne Fontaine, Calvin Klein, Alexander McQueen, Miu Miu, Watches of Switzerland, Fabergé and an exclusive Patek Philippe boutique. Whether you've got money to burn and want to splash out on the very best in designer clothes, or just love luxury window shopping, Bond Street and Mayfair are the ideal places to go for an extravagant retail experience. Popular with fashion mavens and celebrities on a shopping spree, this is probably London's most exclusive destinations.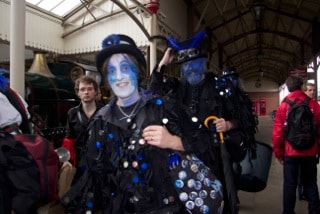 Boxpark is based in the heart of East London. Constructed of stripped and refitted shipping containers, Boxpark is filled with a mix of fashion and lifestyle brands, galleries, cafés and restaurants. Boxpark Shoreditch is the world's first pop-up mall and the home of the pop-up store. Opened in 2011 by founder and CEO Roger Wade, the mall will be open for the next four years.
Canary Wharf Canary Wharf's 35 completed buildings, including three shopping malls, are occupied by some of the world's best companies employing 100,000 people in a diverse range of industries. Canada Square, in London's Docklands, is home to many of the UK's leading businesses, but it also has a great shopping center, open seven days a week. Sleek and modern, Canada Square boasts more than 200 shops, with all the major high-street chains as well as a good selection of designer stores. You will find numerous big names like Oasis and Zara plus lingerie brand Myla and luxurious fragrance store Jo Malone. If you can avoid the weekday lunch-hour rush, it's one of London's comfortable shopping experiences.
Carnaby Street is considered the birthplace of the fashion and cultural revolution during the Swinging 60s. Carnaby Street and the 13 surrounding streets are two minutes away from Oxford Circus and Piccadilly Circus and feature more than 150 brands and over 50 independent restaurants and bars. Step under the iconic arch and you will find an intriguing mix of stores as well as independent boutiques, heritage brands, and new designer names. If you wish to relax during your shopping spree you can also enjoy great English pubs and other places to relax. You also don't miss Kingly Court which is just off Carnaby Street.
Covent Garden is a well-known shopping destination in London for those in search of boutique stores. Whether you want hip fashion, unique gifts, rare sweets or one of a kind handmade jewelry, Covent Garden is a great place to explore. You can stock up on the latest urban street wear, funky cosmetics and shoes on Neal Street. You can go into each store or simply window shop around the stores. Don't miss Floral Street, Monmouth Street, St Martin's Courtyard, Shorts Gardens, Seven Dials and Neal's Yard for a true taste of London's most distinctive shopping area.
Kings Road is yet another hot spot for fashion in London. On Kings Road you will find an eclectic mix of trendy boutiques, unique fashion labels, stylish designer shops and high-street staples. For those needing a break from purchasing apparel and footwear, you will be pleased with a vast array of cafes and eateries. Be sure to check out the store where punk was born in the 70s, Vivienne Westwood's shop and the treasure trove of antiques at the Chelsea Antiques Market. Shopping is a King's Road's obsession. Stores include Peter Jones, Vivienne Westwood, Next, Russell & Bromley.
Knightsbrige is an attractive area of central London, with plenty of shops and restaurants to serve the needs of international tourists as well as local residents. Visitors from around the world flock to Knightsbridge and Brompton Road to visit the illustrious shops and department stores. This is the place to go if you're looking for prestigious brands and the very latest trends from the world's fashion elite. Harrods is the most famous of the local shops. Harrods is a huge tourist attraction with roughly 300 departments. It has been said that many of the locals turn their nose up at this garish overcrowded place and may prefer Harvey Nichols. Harvey Nichols is a chic alternative with three floors of designer wear and a huge beauty department. If you are on a budget, be prepared because the store is rather high priced (high quality as well).
If you have the money to spend and want high end designer clothes, look no further than Sloane Street. Christian Dior, Chanel, Prada, Gucci, Armani, Alberta Ferretti, Nicole Fahri and Katharine Hamnett are just some of the designers with shops on Sloane Street, all within a short walk of each other. There are also a number of exquisite specialty lingerie stores including Rigby & Peller on Hans Road and La Perla on Sloane Street itself. You will also find a whole host of big-name fashion designers on Sloane Street. Showing Knightsbridge caters to all tastes, there's a branch of Topshop opposite Harrods.
Notting Hill gained noteriaty around the world thanks partly to the movie named Notting Hill. This shopping destination offers a vast array of small shops selling unusual and vintage clothing, rare antiques, interesting gifts, books and specialty foods. When traveling to Notting Hill you are sure to enjoy Portobello Road Market which is an approximate mile long street with a vibrant array of different stalls set out daily. Nearby Westbourne Grove offers more high-end shopping, with stylish designer shops dotted between a mix of quirky boho boutiques, hip cafes and artwork galleries.
Oxford Street is a major road in the City of Westminster in the West End of London. It is possibly Europe's busiest shopping street. Oxford Street is home to a number of major department stores and numerous flagship stores, as well as hundreds of smaller shops. It is the biggest shopping street within Inner London, though not necessarily the most expensive or fashionable, and forms part of a larger shopping district with Regent Street, Bond Street and a number of other smaller nearby streets. This is home to the legendary Selfridges. The street also boasts a range of famous department stores such as John Lewis and Debenhams. These department stores are situated among nearly every well-known high street chain imaginable. With over 300 shops, Oxford Street is the heart of London shopping. You will find designer outlets as well as landmark stores. If you want fewer crowds slip onto one of the stylish side streets. Check out St Christopher's Place and Berwick Street for some real treats. Oxford Street runs for approximately one and a half miles (two and a half kilometres) from Marble Arch at the north east corner of Hyde Park, through Oxford Circus to St Giles Circus, at the junction with Charing Cross Road and Tottenham Court Road. Eastwards, the road then becomes New Oxford Street until it runs into High Holborn. Oxford Street meets with other London roads including Park Lane, New Bond Street and Regent Street. West of Marble Arch, Oxford Street becomes Bayswater Road, then Notting Hill Gate and Holland Park Avenue until it becomes the Uxbridge Road at Shepherd's Bush Roundabout. At Uxbridge it becomes the Oxford Road again, all the way to Oxford, save for some short sections where it has been given a local name.
Regent Street and Jermyn Street is an impressively elegant shopping district. Regent Street offers a good range of mid-priced fashion stores alongside some of the city's oldest and most famous shops, including Hamleys and Liberty. Nearby, historic Jermyn Street is renowned for men's clothing shops. Jermyn Street is particularly well known for its bespoke shirt makers such as Benson & Clegg and shoe shops including John Lobb.
Saville Row is known worldwide as the home of bespoke British tailoring, Savile Row is the place to come if you want a handmade suit crafted the old-fashioned way. Certainly, the fine craftsmanship comes at a price. Credited with inventing the tuxedo and being the first Savile Row tailor Henry Poole & is still cutting cloth and sewing fine garments at No 15. Additional big names on Saville Row include Gieves & Hawkes, H Huntsman & Sons and Ozwald Boateng. On the corner of this steet of tailoring you'll also find the flagship Abercrombie & Fitch store.
Sloane Street has long been a fashionable shopping street, especially the northern section closest to Knightsbridge, which is known informally as Upper Sloane Street. Since the 1990s Sloane Street's status has increased further, and it is now on a par with Bond Street, which has been London's most exclusive shopping street for two centuries. The street has flagship branches for many of the world's most famous brands in fashion. Sloane Street is a major London street in the Royal Borough of Kensington and Chelsea which runs north to south, from Knightsbridge to Sloane Square, crossing Pont Street about halfway along. Sloane Street takes its name from Sir Hans Sloane, who purchased the surrounding area in 1712. Many of the properties in the street still belong to his descendants the Earls Cadogan, via their company Cadogan Estates. When looking for better boutiques, keep Sloane Street in mind for a prime destination.
Westfield London is an innovative place to shop, eat, and to interact with other fashion savvy people. As one of the largest urban shopping centers in Europe this destination offers consumers high street favorites including Debenhams, Next, Marks & Spencer and House of Fraser. There are also more than 275 luxury, premium and high-street retailers showcasing over 700 brands including Louis Vuitton, Jimmy Choo, All Saints and Ted Baker all under one roof. If you are a fan of shopping malls or centers, you do not want to miss Westfield's sister site, Westfield Stratford City in the east of London.
We hope that you have found this Apparel Search guide to be helpful. If you have shopped any of these locations, or plan to in the future, please share your questions or thoughts in the comments area below. We would very much be interested in hearing your tips and suggestions regarding these locations and stores.
comments powered by Disqus
Apparel Search Add Your Company Contact Us About Us Advertise News Letter Legal Help
Copyright 1999-2022 Apparel Search Company. All Rights Reserved.