If you are a consumer interested in shopping in Italy, you can visit our destination guides at the following: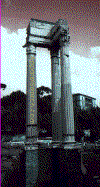 More links of interest:
---

Academy Fashion Uptodate (Fashion School): Fashion uptodate is an international academy, located in the center of Milano, providing High qualification courses in Italian and English. Focused training for the creative professions complementary to the fashion system. Address: Corso Vittorio Emanuele II, 15 20122 Milano Phone: +39027626791 Contact: Vitale Di Dio Uptodate Academy offer the following courses:
Styling
Image Consulting & Personal Shopper
Photography
Make up
Hair styling
Cool Hunting & Trends Research
Fashion Make up
Fashion Hair styling
Fashion Personal Shopper
Fashion Photography
Beauty Lookmaker
Global Backstage
---

Agnona: producing fabrics and ready to wear clothing from cashmere, vicu
a, mohair, alphaca, and merino wool.
---

Alvisi e Alvisi Design studio for jacquard woven fabrics for the home furnishing industry. Development of jacquard files. Consulting services for fabric construction, weave patterns, yarns and colors.
---

Ambromoda Srl: they are producer and distributors of coordinated knitted work for a working-woman being interested in fashion. They produce two labels: ALESSANRO CUBI and ANTONIO SCARFO' Ambromoda produces high-quality knitting apparel since 1980 and it produces for the most important international labels: Dolce&Gabbana, Prada, Miu Miu, Giorgio Armani, Roberto Cavalli, Krizia, Valentino Address: via beggiato 29 Noventa Vicentina, Vicenza Italy 36025 Phone: OO39444760149 or 0039499900483 Fax: 0039444789595 Email: ambromoda@tin.it Contact: Antonio Scarfo
Gender: Women's
Manufacturer Item # 1: knitwear
Manufacturer Item # 2: pull
Manufacturer Item # 3: cardigan
Manufacturer Item # 4: skirt
Manufacturer Item # 5: pants
Manufacturer Item # 6: jackets
Manufacturer Item # 7: coats
---

Angelo Russica (A.R. Studio): They are a fashion consulting office from Milan for design collection , buying office made in Italy fashion. Address: via veni 63 Milan, Italy 20127 Phone: 39 0226822730 Fax: 390226822730 Email: fashion@cnn.it
---

Anna e lei, maglieria. Knitwear: women's knitwear in cashmere, wool, silk, cotton and viscose. Site in Italian, German and English.
The Italian Institute of Foreign Trade is the Italian government agency entrusted with the promotion of trade, business opportunities and industrial co-operation between Italian and foreign companies. It supports the internationalisation of Italian firms and their consolidation in foreign markets. The acquisition of information about the Italian market and business opportunities is the first step foreign companies must take in order to select areas and forms of intervention in Italy. The Italian Institute for Foreign Trade, with its network of 104 offices in 80 countries around the world, can provide information and assistance to all those foreign companies that wish to develop business with their Italian counterpart
---

Assunta Anichini (Italy): Fine custom tailored children's clothing in Florence,

Italy. From 1912 made all by hand and to measure high quality, elegant apparel for girls, boys and newborns. Flower-girls, page-boys for weddings parties and any special occasions!
---

Aurelio Valentino International srl: is an Italian leading producer of high quality silk neckties. Their brands ItaliaItalia and Persona Top are at moment developing worldwide. Production with private labels also available. Their quality-price-design ratio allows their sales network very competitive market activities. They are interested to expand now into USA and still available countries and all enquiries are processed fast. Address: via Braille 4 Monza 20052 Italy Phone: 39-335-5345239 or 39-039-2497184 Fax: 39-039-2495195 Email: auvalent@tin.it Contact: Mr. Marco Tringali, export manager
Gender: Men's and Boy's
Manufacturer Item # 1: Men's neckwear
Manufacturer Item #

2

: Children' neckwear
---

BB Foulards (Italy) their production, started up in 1948, is specialized in the production of shawls and scarves with natural fibers, wholly hand made with knotted fringes following the old traditions of the Italian craftsmen. The accessories trendy or classic, are all made according to the specific designs and color, showing new textiles that are shown in the more important Fashion Exhibitions. A production that cares for the smallest detail and makes their products very interesting and attractive. They also give the customers the choice among a variety of color, designs, subjects, sizes and the opportunity of personalizing the different articles with Logos or particular models. They always try to meet the requirements of their customers.
Gloves
Hats
Pareos
Shawls
Scarves
Ties
Foulards
Stoles
---

Beye Haute Couture: They are creators and producers of evening wear and bridal gowns. Currently they are in the process of launching their collection internationally. At this time they are looking for distributors, buyers and/or retailers. Address: Via Trento 34 showroom: Corso G. Nicotera 220 Lamezia Terme, Italy 88046 Phone: 39 0968 47764 Fax: 39 0968 435882 Email: NickNobile@beyehautecouture Contact: Nick Nobile, Sales and Marketing Manager
Manufacturer Item # 1: Evening wear
Manufacturer Item # 2: bridal gowns
---

Brioni: Italian manufacturer of men's luxury clothing and accessories.

---

Busigiovanni (Italy): manufacturer of single cylinder sock machinery. Machinery has toe closing device.
Single cylinder sock machinery
---

Calze Elit SpA: leisure and athletic cotton socks manufacturer.
---

Camalgori: Italian line of clothing.
---

Camiceria Stefanelli: custom shirt maker.


---

Canali: finely tailored men's clothing, accessories and sportswear, exclusively made in Italy.
---

Cepac: they are well established manufacturers of mono size, hygiene shoe insoles with a wide network distribution throughout Italy's best shoe stores and supermarkets. Ten different models available in individually rapped pieces or sold in bulk, suitable for men, women & child's sport and casual wear. Address: Via BR Aquaviva Atri (TE) 64032 Italy Phone: 0039 85 8797298 Email: tradetask@hotmail.com Contact: C. Vitaliani
Manufacturer Item # 1: Antibacterial mono-size hygiene insoles
Manufacturer Item # 2: carbon, chlorophyll & felt mono size insoles
Manufacturer Item # 3: antibacterial sponge mono size insoles
Manufacturer Item # 4: antistatic mono size insoles
Manufacturer Item # 5: cork & cloth mono size insoles
Manufacturer Item # 6: antibacterial felt mono size insoles
Manufacturer Item # 7: baby insoles
---

Citman: They are manufacturer that sells formal men's wear as suits, jackets, overcoat, vests, pants. They work mostly on third partie's account for some of the most important fashion houses in Italy. They produce traditional suits in accordance to the tailored Italian tradition. They work some of the best wools from Biella. They are organized to ship all over the world. Pontevico, Italy Phone: 0039 30 9930327 fax: 0039 30 9307589 Email: citman@citman.com

---

Clone: men's and women's footwear by Bruno Bordese.

---

Codetex srl: fabric quality control-Stabilizing treatments-Laboratory Tests-Inspections and tests at italian and overseas producers-Logistics: warehouse, raw materials, storage and transport management. CO.DE.TEX. Group consist of four companies that manage a total of nine factories as well as eight local units on the premises of two fabric producers. Italy Address: Via Chieri 107 Andezeno (Torino) 10020 Italy Phone: 39-0119434433 or 39-0119434364 Fax: 39-0119434464 Email: infocodetex@codetex.com Contact: Roberta Menab
- Export Manager New York Office: Fisk Building,250 W 57th Street,Suite 2414 New York,NY 10107 Mr Alberto Ammassari phone 212-957.2720 fax 212-957.1975 email theroaringlemon@msn.com

---

Colosio (Italy) Cesare Colosio is a renowned hosiery machine building company.
---

Conbipel: leather articles, furs, and clothing for men, women and children.

---

COSCI; Made in Firenze Since the 60s Cosci manufactures beautiful articles whose shapes, styles and designs are rich in handmade characteristics, classicism and care for the design of every single detail. The intrinsic quality of the whole range of bags production represents the first guarantee supplied by Cosci of an elegant and high level product, whose entire manufacturing is carried out in Florence, in the heart of handicraft Italy. Address: Viale Lavagnini 30 Via Colletta 30 Firenze (florence) 50100 Italy Phone: +39(0)55 245125 Email: info@madeinfirenze.it Contact: Luca - MiF Cosci Business Area resp.
Manufacturer Item # 1: women' fashion bags
Manufacturer Item # 2: softy bags
Manufacturer Item # 3: fashion bags
Manufacturer Item # 4: accessories
Manufacturer Item # 5: fashion
Manufacturer Item # 6: leather bags
Manufacturer Item # 7: leather
---

Cosmos Accessori Metallici sas: Cosmos Metals company is specialised in manufacturing metallic findings for the FOOTWEAR INDUSTRY, LEATHER BELT AND CLOTHING. Their buckles, belt buckles, hooks and decorations are produced according to the Zama die-casting process. They can offer high-quality standards thanks to an internal footwear design, to advanced production plants and to a high-skilled staff. Their products are constantly renewed in shapes, sizes and colors in a non-stop design-innovation process. The product manufacture directly follows the design process and a week-production rhythm allows their customers choosing from a rich and continuously up-dated sample collection. Besides new creations, high quality and short-term deliveries, they can offer their customers a valid assistance for the design and production of customized items. COSMOS METALS places at your disposal the production of over 10.000 articles of buckles-metal trims, belt buckles, buttons and decorations for the shoe-making industry, leather belt and clothing In addition they can supply their products with more than 20 types of galvanic finishes. Address: sp casarano/ruffano km 2 73049 Ruffano - Lecce- Italy Phone# . +39 (0) 833693517 fax +39 (0) 833693440 E-mail: cosmosmetals@cosmosmetals.com Contact: Dr. Claudio Saracino

---

Daniela Zanetti (DZ): Italian fashion designer, specializing in golf wear.

---

Enzo Grillo (Italy): Their company sells new and used textile machines. They can supply also new and used spare parts for textile industry. They are particularly specialized in worsted spinning plants, but they can satisfy any kind of demands regarding carding, weaving, finishing, dyeing machines etc. Vigliano Biellese, Italy Phone: +39-015-8129939 Fax: +39-015-8129958 Email: ofgrillo@tin.it
---

Equatoriale S.r.l.: (buying office) was established in 1946 and ever since then has been the buying office for many major retailers (chain stores, department stores, mail order catalogues, importers/distributors,...) in all important world markets that handle merchandise such as: apparel, ready to wear, knitwear, fashion accessories, lingerie, hosiery, shoes, leather goods, fabrics, furniture, giftware and household items. Acting as your buying office in Italy we can provide you with all the advantages at a fraction of what it would cost you to establish your own office in Italy. Their professional staff will give you all the necessary guidance and assistance to best fulfill your requirements and objectives. Address: Via Ripamonti, 89 Milan, Italy 20141 Phone: 0039.02.5696941 Fax: 0039.02.5696961 Email: equatoriale@iol.it ContactName: Mr. Andrea Alcalay (President)
---

Ermenegildo Zegna: designs and sells casual and formal men's clothing and accessories.
---

Etruria Cork s.a.s.: their production of natural / agglomerated cork and synthetic material soles for footwear started since the beginning of the sixties. Their acquired experience and their bent for technological innovation allow them to model their production according to the requirements of their customers. Address: loc. la Botte Scarlino (GR) 58020 Italy Phone: 0566 34359 or 0566 34360 Fax: 0566 34356 Email: info@etruriacork.it Contact: Antonio Cini - manging director
Manufacturer Item # 1: natural cork soles
Manufacturer Item # 2: agglomerated cork soles
Manufacturer Item # 3: synthetic material soles
---

Etrusco s.r.l.: Their company produces welts for shoes, in different materials, like genuine leather, salpa, rubber, e.v.a, which are carefully selected and always of first class quality. They produce also leather bands for the heel covering, in various widths and thickness. Then, leather laces, shankboard (fiberboard) for insoles, and components for the shoe. Address: Via Albinatico 38/40 Ponte Buggianese (Pt) Italy 51019 Phone: 0039 0572 635576 Fax: 0039 0572 931000 Email: etruscoitaly@tiscalinet.it
Contact: Ms Silvia export department
Manufacturer Item # 1: welts for shoes
Manufacturer Item # 2: leather band for heels
Manufacturer Item # 3: leather laces
Manufacturer Item # 4: fiberboard for insole
Manufacturer Item # 5: components for shoes
---

Eurostaff-Systems CAD/cAM systems manufacturer. WearCadfe is a grading and marker making system working on PC or MAC.Address:Via Vetreria,1 Grandate 22070 Italy Phone: 39.031564466 Fax: 39.031564476 Email: eurostaff@eurostaff.com Contact: Paolo Amadini

---

EXEX s.r.l.: a young company to offer the finest Made in Italy, their products are designed and manufatured in keeping with the best of traditional Italian style. The winning philosophy of Exex brand is a woman aware of her fascination, refined, ironic and in meantime sexy... but never excessive! Exex offers two collections every year, besides working with Pronto Moda, it is directed to big and medium distribution, boutiques and shops. Address: via dei Cardatori blocco 6, Funo di Argelato BOLOGNA - ITALY P.I. 02105101204 Tel. 0039 51864151 - Fax 0039 51861414 E-Mail: info@exex.it
---

extrofashion: Italian fashion designer. Address: Via Scotti Asti 14100 Italy Phone: 3470625394 Email: extrofashion@email.it
---

Facenti (Italy): manufacturer of stockings since 1923. Men's & women's socks.
---

Fashion Pattern Making Ltd (Italy) established to propose, to interested manufacturers, Italian fashion collections draws by Italian Designers. The Co-operation with Cristina Scarciolla and Gianpaolo Ferrara, two excellent Italian fashion designer, make them able to satisfy a large demand on the apparel market, starting from Pret-
-porter to high fashion. Their target are all manufacturers that need to propose to their customers a genuine Italian fashion style. They are able to draw a complete exclusive collection, including test-models as well as paper-pattern only. This company is based out of the United Kingdom, but has their design studio offices in Italy.
---

Faxon Pronto Moda: manufacturer and distributor of high fashion ladies wear collection.
---

Filatura G.M. SpA: The yarn manufacturer Filatura GM Spa was founded in 1977, and quickly became one of the leading companies in the sector of open-end dyed yarns in artificial and man-made fibers (the first company in the Prato district to use this method of spinning). From its initial production of yarns for upholstery fabrics, through major investments in advanced technology, with the most modern spinning equipment such as open-end and ring plants modified by GM spa itself, the company is now able to produce more and more innovative yarns. Its spinning plants now operate various lines of production, including open-end, ring, jasp, crpe, corespun, the system most widely used to produce stretch yarns. For over two years now, with a large spinning plant of the most modern design, GM spa offers a yarn renamed covered, the success of which in the last few seasons has led the company to invest even more heavily in this highly innovative method of spinning. The offices of GM spa are located at the company headquarters in Usella (PO), on an area of about 400 sq.mt. EQUIPMENT Includes: Open-end spinning on an area of 5500 sq.mt., in the two Usella (PO) plants With over 2,000 spinning units. Ring spinning on an area of 5000 sq.mt., located in the Capannori (LU) plant, with over 9,000 spindles. Covered spinning on an area of 2000 sq.mt., located in the Capannori (LU) plant, consisting of 3 installations. RAW MATERIALS AND SEMI-PROCESSED GOODS WAREHOUSE On an area of 7500 sq.mt. located in the Carmignanello plant at Usella, with over 1 million Kg of dyed fibers always available. FINISHED PRODUCTS WAREHOUSE On an area of 3500 sq.mt., at the Usella and Capannori plants, with a productive turnover of 18,000 Kg of yarn a day. SHOW ROOM Located in the villa Il Mulinaccio (Loc. il Mulinaccio- Vaiano, PO), where every season the company presents its new collections. THE PRODUCT The yarns produced by Filatura GM spa are used in various sectors of apparel, in woven fabrics, fabrics for menswear and womenswear, as well as sportswear, knitted outerwear and as the yarn component of fully-fashioned knitwear. Color is the strength of Filatura GM Spa: its shadecards are always updated from one season to the next, and in the spirit of collaboration with its clients the company can perform dye tests on shades requested by the client in 12 hours, submitting them for approval before putting the lot of yarn into production. This applies to both plain and mlange multicolored yarns of all types. The dyed yarns are used by a number of clients and have established bonds of collaboration for Filatura GM Spa with some of the most important garment manufacturers and fashion houses in the fields of woven fabrics, knitwear and yarn manufacture. GM spa produces yarns in: viscose, viscose/polyester, viscose/wool, viscose/linen, acrylic, acrylic/wool, cotton, cotton/nylon, modal, modal microfiber, polyester, polyester microfiber, in counts that range from Nm 2,000 to Nm 60,000. The company has organized, for each product line, special quality control divisions to ensure the constant quality of the entire production process. As confirmation of the high standards achieved, in July 2001 GM spa obtain ISO 9002 certification. The products are manufactured with processes and raw materials that fully comply with the Oeko-tex parameters. Address: Il Fabbro 57 - Usella Cantagallo-Prato 59022 Italy Phone: 0574 946145 Fax: 0574 987379 Email: gm.spa@texnet.it Contact: Franco Casini Export Sales
Manufacturer Item # 1: knitting yarn
Manufacturer Item # 2: weaving yarn
Manufacturer Item # 3: open end
Manufacturer Item # 4: woollen system yarn
Manufacturer Item # 5: cotton system yarn
Manufacturer Item # 6: stretch yarn
---

Filippini Srl.: second hand circular knitting machines on line all brands, all gauges, all diameter Address: Via Francesco Lana 40 Flero 25020 Italy Phone: 390303580412 Fax: 390303580415 Email: info@filippinicom.it
---

FiMal Co (Italy): Contract sewing of women's fashion. English and Italian.
---

Filati Filartex Spa: offers cotton yarns for weaving, knitwear, and hosiery.
---

Filcompany s.r.l.: producer of yarn for the textile and knitting industries. In English and Italian.
---

Filodoro Calze S.p.A.: manufacturing and selling of ladies hosiery with lycra.
---

Fratelli Marzi: manufacturer of women's, children's and girls' hats.

---

Fratesi s.r.l.: ingrosso calzature; vasto assortimento di articoli per uomo, donna e bambino.
---

Genova Fashion: manufacturer of a wide variety of sports shoes for various brand names.

---

Geox : Born in the 90s thanks to the inventiveness and determination of its founder, the Geox group operates in the footwear and garments sectors. Its mission is to diffuse innovation, especially when it comes to creating technological solutions that ensure breathability and impermeability.
---

Gianfranco Ferre

---

Giardini Synthetic Leathers: offering materials for footwear, apparel and furniture.
---

Giglio: La nuova linea di abbigliamento italiana. Moda, fashion, made in Italy sono le sue peculiarit.
---

Giovanni Mistura.(S.I) Italy: company giovanni mistura is born in march of 2002 in order to offer to international market one new, unknown and originates them fashionable stylistics philosophy. To share this philosophy means to enter in a world to himself where comfort and the aesthetic one is melted with, where the originality, the refinement is risen to the exclusive one, where the tradition becomes rich with the innovation, where the quality and the cure of the particular become and remain one constant. A studied and planned in the particular minimums, only new image, sure and truly alternative regarding all the others that instead seem has lost the own identity in a market in which authentic what's new lacks one. giovanni mistura represents therefore one new dimension since means, fundamentally, identity Address: Via Madonnina 82 s.g.lupatoto.
viale spolverini no 16. verona 37131 Italy Phone: 0039/045/8403777 Fax: 0039/045/545072
Email: giovannimistura@yahoo.it Contact: Giovanni Mistura.
---

Globaltrade: for shoes and shoe components from Italy.
---

Gruppo Ermenegildo Zegna
---

Gruppo Marly's: produces and designs Italian clothing for women, with the labels of 1981, Marly's, and News.

---

High Fashion Italian Footwear Consortium: formed to promote Italian footwear that is still made with traditional handicraft techniques and materials. In English and Italian.
---

In Seta: online sales of silk ties, foulards, ascots, shirts from Italy.
---

Institute for the Certification of Quality in Leather (ICEC): Non-profit institution, founded by tanners, processors and manufacturers, involved in certification of quality systems and procedures for the European leather and leather goods industries.
---

IntertexMilano Ready To Show: T.D.F. is a Consulting Company specialized in the Textile and Garment sector. Currently they are organizing an international fair in Milan: IntertexMilano-ReadyToShow T.D.F. Srl Via Aurelio Saffi, 9 20123 Milano Italy Tel.: + 39 02 48015026 Fax: + 39 02 4815339
---

I Pinco Pallino: children's fashion line. In English and Italian.

---

Italian Boutique: From 2006 Italian Boutique sell brands shoes from the biggest designer like Gucci, Prada, Dolce & Gabbana, Hogan, Fendi, Dior etc all over the world. Secure payment and 24h shipping is our standard. Best price guaranteed with minimum 30% off from Italian retail price till 60% off and if you find a better price from an other store we make you the same price plus free shipping!Address: Via dei Pilastri, 29 - Florence (FI) - ITALY Phone: +39 347 3224160 E-mail: info@italian-boutique.com Contact name: Daniele Garau
Women's Shoe Store
Men's Shoe Store
---

ItalianModa.com: B2B Marketplace, source of Italian manufacturers of textile, fashion, leather and footwear merchandise for international retailers, wholesalers, importers and companies. Directories, catalogs, surplus auctions. Address: via Bixio 40 Como 22100 Italy Phone: 39031576400 Fax: 39031576408 Email: info@italianmoda.com Contact: Maurizio Verga
---

Italseven: Major footwear dealer in Italy. Wish to renew warehouse and must clearout excess inventory. The closeout stocks are very large, on full container basis. Details available upon request.
Address: via Ferrazza 24 Broccostella (FR) Italy 03030 Phone: 39 0776 824463 Fax: 39 0776 824596 Email: carmine9@libero.it Contact: Vincenzo Buccilli, directo
Wholesale Item # 1: excess stocks footwear
Wholesale Item # 2: eva beach slippers
Wholesale Item # 3: espadrillas wedge heel
---

Italtessil s.n.c: Their company began 100 years ago and is one of the leaders in fabric production for shoes, and bags all over the world. They produce fabric made of cotton, cottone stone washed, linen, nylon, polyester, viscose, interlaced leather and linen, ribbons. Address: Via Roma 139 PONTEDERA - PISA 56025 Italy Phone: +390587290694 Email: info@italtessil.it Contact: elena ,e-commerce
Manufacturer Item # 1: nylon fabric
Manufacturer Item # 2: cotton fabric
Manufacturer Item # 3: leather braided fabric
Manufacturer Item # 4: linen braided fabric
Manufacturer Item # 5: ribbons
Manufacturer Item # 6: crepe and jaquard fabric
Manufacturer Item # 7: wool and felt fabric