Florence, Italy Fashion Shopping Streets & Destinations
In this section of our consumer fashion guide you will find top destinations for shoppers in search for trendy clothing in Florence.
Fashion Streets of interest
Via de' Tornabuoni, or Via Tornabuoni is a street at the center of Florence, Italy, that goes from Antinori square to ponte Santa Trinità, across Santa Trinità square, characterized by the presence of fashion boutiques. The street houses high fashion boutiques, belonging to stylists such as Gucci, Salvatore Ferragamo, Enrico Coveri, Roberto Cavalli, Emilio Pucci and others.
---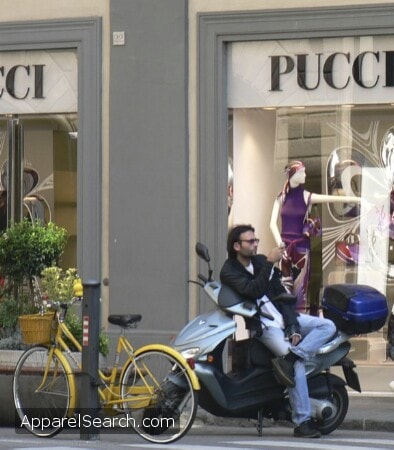 Fabulous fashion boutique destinations in Florence include:
And more.
---
Department Stores
COIN The first store was established in 1926 in Mirano (Venice), then, in 1965 its flagship store was opened in Milan, Piazza 5 Giornate. The store in Florence is one of the most popular in the city, for fashion shopping. The COIN Department Stores chain has a long history with many fashionable years ahead. When traveling to Florence, this should be one of your shopping destinations. All COIN Department Stores feature large sales at the end of the season, with the busiest sale in August when many other clothing shops are closed for the holidays.
Rinascente / English (department store) at Rinascente you can find designer fashion labels in the heart of Florence. With its prime location you can't miss Rinascente in the historical centre of Piazza della Repubblica. The big window displays are a hint of the latest trends and brands that you can find inside the store. Rinascente is a slightly more upscale department store than Coin with more floors and more designer names, both local and international, which makes it a good choice for one-stop shopping particularly if you need something open late in the evening or on a Sunday. The first floor's cosmetics and accessories counters makes the department store seem small, but an escalator to the next floors up reveal a much larger layout. Find women's, men's and children's fashions. They have a rooftop terrace on the 5th floor with an unbeatable view of the city overlooking Piazza Repubblica where you can rest in style with a cappucino in between shops.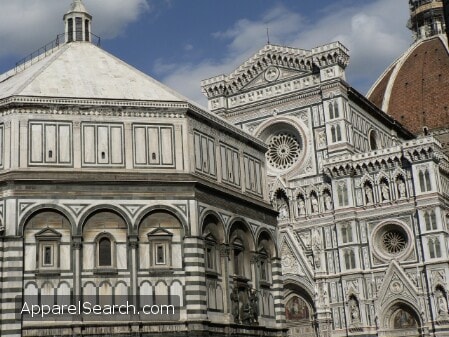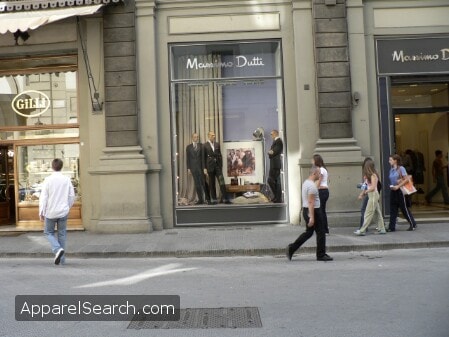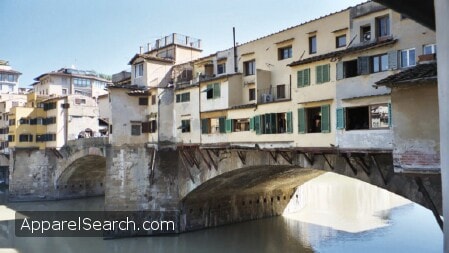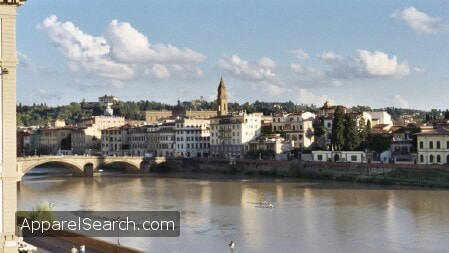 Have you shopped the streets of Florence for clothes, shoes, or stylish accessories? If you have already visited or plan to visit, share your thoughts or questions in the discussion area below.
comments powered by Disqus
After you visit Florence, you may want to travel to Rome and Milan as well.
You may want to also try travel guides such as Frommer's, Fodor's, TripAdvisor, or consult a local travel agent when planning your shopping trip.

Apparel Search Add Your Company Contact Us About Us Advertise News Letter Legal Help
Copyright 1999-2022 Apparel Search Company. All Rights Reserved.