A shirt stud is a decorative fastener that fits onto a buttonhole on the front of a pleated shirt, or onto the starched bib of a stiff-front shirt. The shirts that require shirt studs have special buttonholes solely for shirt studs.
A shirt stud may be manufacturerd from precious metals, gemstones or other materials. The stud may have an inlay, such as of pearl or onyx.
They are some times referred to as tuxedo studs. The type of shirt worn with shirt studs are typically worn with a tuxedo.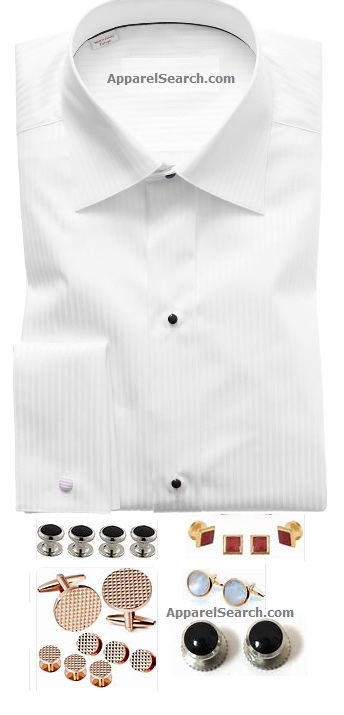 You may want to also learn about cufflinks.