Suits and sport coat sizes typically have one size number and one descriptive word to help designate the garments size. For example, "40 Regular". The number refers to the wearers chest size measurement and the descriptive word such as short, long, extra long refers to the length of the jacket.
Number = Chest Measurement
Descriptive Word = Length of Jacket
Below is a typical standard chart, but it is important to note that designers and manufacturers may have variations to the sizing. It is always critical to try on the garment before making a purchase. Don't rely simply on the measurement standards.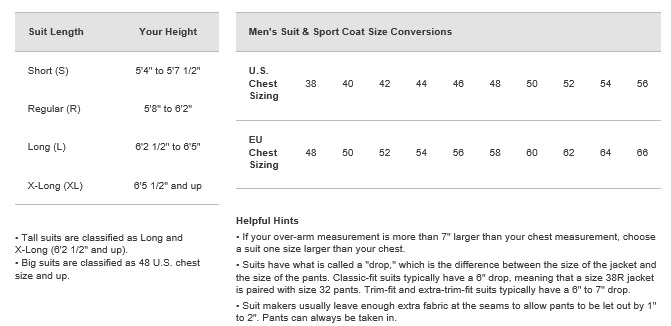 You may also want to learn about suit fabrics if you are in the market to buy a new suit.