Bermuda Shorts
Bermuda shorts, also known as walking shorts or dress shorts, are a particular type of short trousers, worn as semi-casual attire by both men and women. The hem, which can be cuffed or un-cuffed, is around 1 inch above the knee.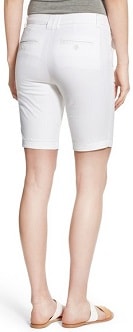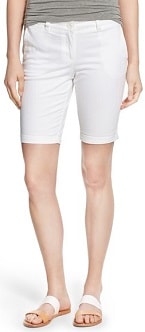 They are so-named because of their popularity in Bermuda, a British Overseas Territory, where they are considered appropriate business attire for men when made of suit-like material and worn with knee-length socks, a dress shirt, tie, and blazer.
Bermuda is a British Overseas Territory in the North Atlantic Ocean, off the east coast of North America about 1,070 km (665 mi) east-southeast of Cape Hatteras, North Carolina, 1,236 km (768 mi) south of Cape Sable Island, Canada, and 1,578 km (981 mi) north of Puerto Rico. The capital city is Hamilton. More important than all of that, the island is absolutely beautiful and a perfect island for living or vacation. The only thing better than the pristine beaches is the fact that the island has its own short named after it.
True Bermuda shorts are not to be confused with "capri pants" which are pants that extend below the knee. Cargo shorts may be a similar length, but are typically baggy or less "tailored" than Bermuda shorts. Cargo pants also may have more pockets that a traditional Bermuda short.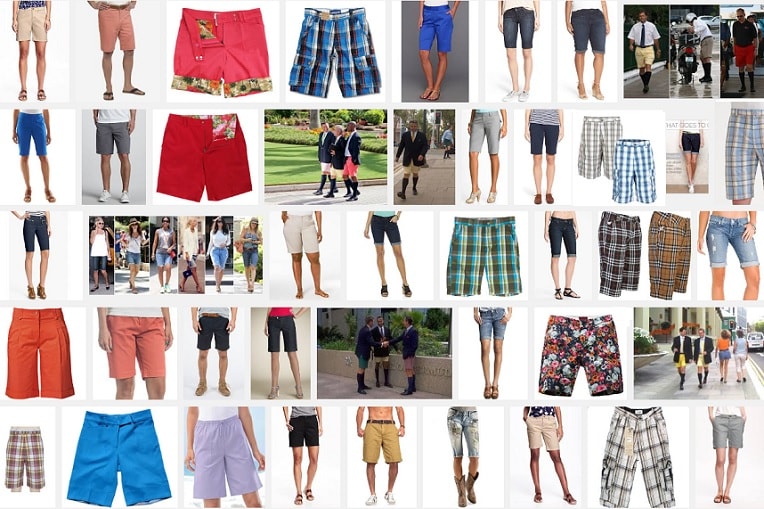 Bermuda shorts originated with the British Army for wear in tropical and desert climates, and they are still worn by the Royal Navy. During the Second World War there was a shortage of clothing in Bermuda. According to Jack Lightbourn, former Executive Vice President of the Bank of Bermuda, the general managers of the two banks in Bermuda, The Bank of Bermuda Ltd and The Bank of N.T. Butterfield and Sons Ltd [clarification needed] were concerned that their male employees would not have suitable clothing to wear. They arranged for a local tailor to make two pairs of shorts, modeled on the shorts of the British military, for each of their male employees. The shorts were made from a very itchy grey flannel material, and each employee was supplied with two pairs of heavy grey wool long socks to wear with the shorts. This was the beginning of Bermuda shorts as business attire in Bermuda. Later in the shorts history bright colored materials began to become more popular.
Is it geographically irresponsible to wear Bermuda shorts with Hawaiian shirts?
You may want to also learn about board shorts and other types of shorts.
---
Fashion Products Fashion Products A-F Fashion Products B
---
Return to the Influence Fashion home page.

Copyright 1999-2022 Apparel Search Company. All Rights Reserved.