Briefs the tight fitting underwear.
Briefs are a type of short and snug underwear or swimwear. Briefs have various different styles and are worn by both men and women.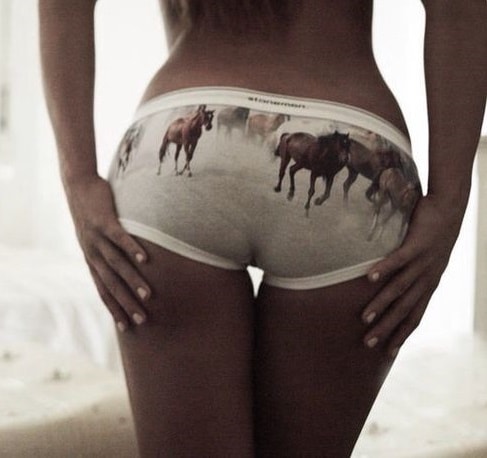 A swim brief or racing brief is any briefs-style male swimsuit such as those worn in competitive swimming and diving. The popularity of the Australian Speedo brand racing brief has led to the use of its name in many countries around the world to refer to any racing brief, regardless of the maker. Occasionally, the Speedo genericized trademark also applies to square cut swimsuit, but in general the generic term is used in reference to swim briefs. Swim briefs are also referred to as competition briefs, swimming trunks, bathers, racer bathers, posing briefs, racing briefs, and colloquially in Australia as "budgie smugglers". In the USA, the slang term grape smugglers has been used.
Like underwear briefs, swim briefs feature a V-shape front and a solid back providing form-fitting coverage. They typically are worn below the lower waist. They are generally secured by thin banding at the upper thighs and either a drawstring around the waist or an elastic waistband. Swim briefs are most often made of a nylon and spandex (Lycra) composite, but they are also made from polyester and other materials.
Example of Hanes Men's Briefs:



Example of Hanes Women's Briefs:


History of briefs used as underwear:
Briefs were first sold on January 19, 1935 by Coopers, Inc., in Chicago, Illinois at Marshall Field's department store. They dubbed the new undergarment the "Jockey" because it offered a similar degree of support as the jockstrap (one style of which is also called jock brief or support briefs). The designer of the new style was reportedly inspired by a postcard he had received from a friend visiting the French Riviera depicting a man in a very short, form-fitting bathing suit.
In the United Kingdom, briefs were first sold in 1938.
Underwear that is longer and has fabric that extends down the leg may be boxer shorts, boxer briefs, or trunks. Toward the end of the 20th century, a hybrid called boxer briefs has become popular. It has similar characteristics to the basic brief. Like boxers, they have short legs, but like briefs, they are made of elastic, snug-fitting material. A shorter version of boxer briefs are called trunks.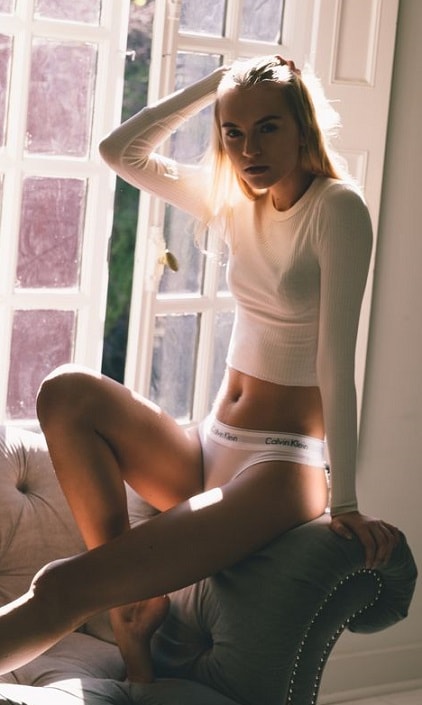 Brief styles and garment construction:
Traditional size briefs for both sexes cover the upper part of the thigh and extend upward up to (or cover, depending on the design) the navel. This style is often referred to as "full rise" or "full cut". There are also "low rise" and "mid-rise" styles whose measurements vary between manufacturers. Learn more about the meaning of rise.
Men's brief underwear often feature a fly which is a covered opening on the front of the garment which allows for convenience for using the restroom. There are several different fly designs in common use, including the standard vertical fly, the horizontal fly, the y-front fly, and others. The use of a fly is optional, and many styles do not utilize a fly at all. However, for a men's underwear garment, having a functional fly is most definitely beneficial. In the case of men's underwear, the tight fit of briefs & boxer briefs hold the wearer's genitals in a relatively fixed position. This feature makes briefs a popular underwear choice for men who are participating in athletic activities. It is also helpful for men who feel they need more support than loose-fitting boxer short underwear would provide.
There are variations on the brief with different cuts. Some styles offer a wider leg opening and others a more narrower leg opening. This obviously is helpful for people with large or skinny legs to have options for fit. Some of the distinguishing style names include, midi, full, sport, active, mini, and bikini brief (a bikini bottom is basically two triangles of fabric on the bottom cover the groin in front and the buttocks in back).
Some briefs have the a cut all the way to only the waistband on the side, called a tanga brief.
Women's brief underwear also refers to a style of women's and girls' panties that is typically cut with a high waist to provide full coverage of the hips and buttocks. French-cut or high-cut briefs expose more of the front part of the thigh, while boy briefs have short legs, similar to men's boxer briefs, often combined with a lower waist. A control brief is a kind of high-waisted panty girdle.
Briefs is also the name given to costumed outerwear worn by female dancers and athletes in sports such as cheerleading, figure skating, and tennis. These briefs are typically worn under a short skirt; they may be attached to the skirt or dress body, or a separate garment such as "cheer briefs". Learn more about fitness fashion.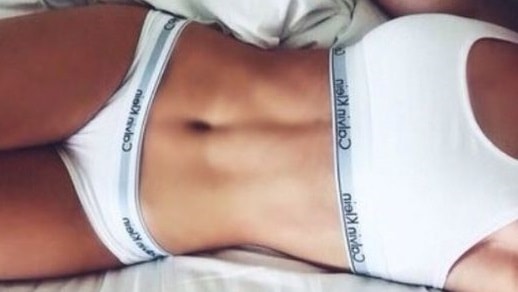 Other common names and terms for this style of underwear:
In North America, "Jockey shorts", "Jockeys" and "tighty-whiteys" have become often used terms used to reference men's briefs. In the UK this type of underwear is often referenced as "Y-fronts". The Y-front term derives from the inverted Y-shape formed by the seams at the front of the underpants. In Australia, briefs are referred to as "jocks" but should not be confused with jockstraps (more specifically used by athletes) which expose the buttocks. Australians generally use the word briefs to refer to the bikini-style underwear for men, which do not have the Y-front opening.
Learn about different types of underwear such as panties, g-strings and boyshorts.
Underwear companies and brands that manufacturer briefs:
BVD - BVD brand, originally produced for men and women, is now by Fruit of the Loom.
Swimsuit companies & brands that manufacture briefs:
Do you enjoy wearing underwear or swimwear with small amounts of fabric?
---
Fashion Products Fashion Products A-F Fashion Products B
Return to the Influence Fashion home page.

Copyright 1999-2022 Apparel Search Company. All Rights Reserved.