Jean Shorts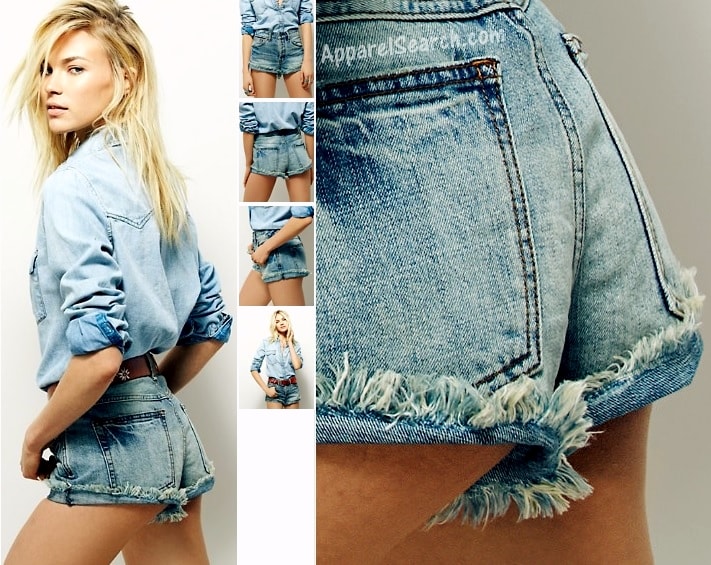 Shorts are shortened versions of long pants. Rather then cover the entire leg, they only cover the plevic area, waist, and upper part of the legs. In other words, shorts are a garment worn by both men and women over their pelvic area, circling the waist and splitting to cover the upper part of the legs, sometimes extending down to the knees but not covering the entire length of the leg. Jean shorts are short pants made typically of denim fabric.
Jeans are trousers, a type of garment, typically made from denim or dungaree cloth. Often the term "jeans" refers to a particular style of pants, called "blue jeans," which were invented by Jacob W. Davis in partnership with Levi Strauss & Co. in 1871[1] and patented by Jacob W. Davis and Levi Strauss on May 20, 1873.
Denim is a sturdy cotton warp-faced textile in which the weft passes under two or more warp threads. This twill weaving produces a diagonal ribbing that distinguishes it from cotton duck. The most common denim is indigo denim, in which the warp thread is dyed, while the weft thread is left white. As a result of the warp-faced twill weaving, one side of the textile is dominated by the blue warp threads and the other side is dominated by the white weft threads. This causes blue jeans to be white on the inside. The indigo dyeing process, in which the core of the warp threads remains white, creates denim's signature fading characteristics.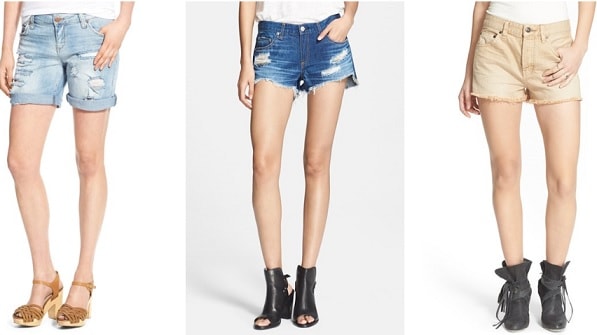 Also called "cutoffs." A generic term for trousers where the legs have been cut off mid-way. The concept has been around since the 1930s when shorts began to be acceptable wear outside the sports field. During the 1960s and 1970s the concept of deliberately cutting off the legs of jeans, allowing the raw edge to fray, along with other means of customising them, took hold as part of Western youth culture. Whilst cut-offs can be home-made from existing jeans, ready-made cut-offs are also commercially retailed. Extremely short denim cut-offs are known as "Daisy Dukes". The Daisy Dukes are an extremely short version of denim cut-offs, popularly known as Daisy Dukes, in reference to Catherine Bach's character of that name from the American television show The Dukes of Hazzard. They are a form of hot pants or short shorts.

They are called "shorts" because they are a shortened version of trousers, which cover the entire leg. Shorts are typically worn in warm weather or in an environment where comfort and air flow are more important than the protection of the legs.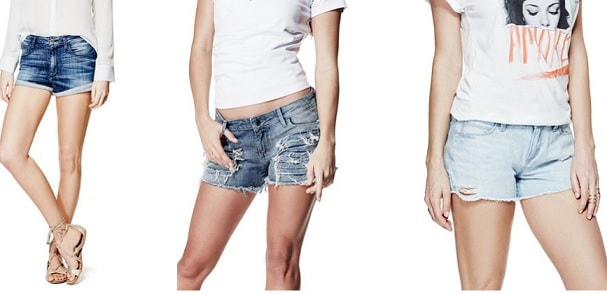 You may find interest in the denim dictionary blog post on our fashion blog.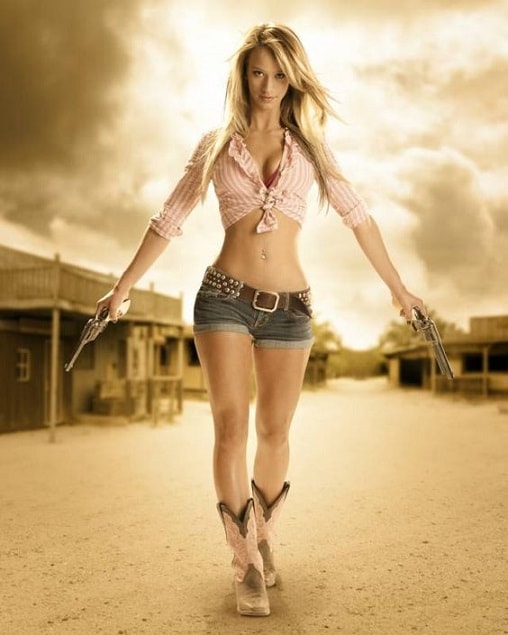 Image: Paige Wyatt in jean shorts and cowgirl boots.
Seeing that you enjoy jeans so much, it may be a good idea to learn about ripped jeans & designer jeans if you have time for a little more reading.
You may also want to learn about daisy dukes which are short denim shorts.
Learn more about other types of shorts.
Fashion Products Fashion Products G-L Fashion Products J
Return to the Influence Fashion home page.

Copyright 1999-2022 Apparel Search Company. All Rights Reserved.