Ripped Jeans
Are you tight on funds at the moment, or are you wearing ripped jeans because you want to? Either way is cool.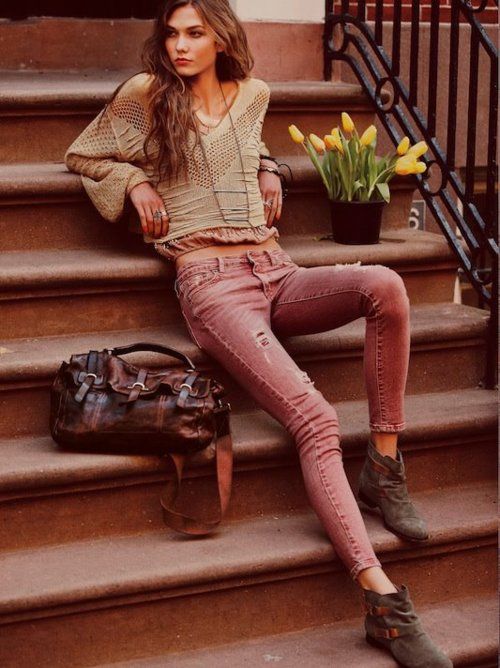 Just because my jeans are tattered and torn does not mean that I am wearing them out of necessity. Believe it or not, this year I can actually afford a new pair of pants. In the old days, wearing a pair of ripped jeans indicated that the wearer could not afford a new pair of jeans (or their mother had not yet had enough time to patch them). In the latter half of the 1990's, wearing ripped jeans became a purposeful style and not necessarily a sign of a person's financial situation.
This style became popular in the late 1980s during the hard rock/heavy metal era and in the 1990s and 2000s during the grunge era, being worn by grunge artists such as Kurt Cobain and others. Ripped denim was also part of the punk fashion movement.

The word rip means to cut or tear apart. This can occur by accident or it can be done on purpose. Ripped jeans are jeans with rips, often on the knees, but can be in various locations. Worn and ripped jeans are also referred to as distressed. However, distressed jeans do not necessarily have to have complete rips.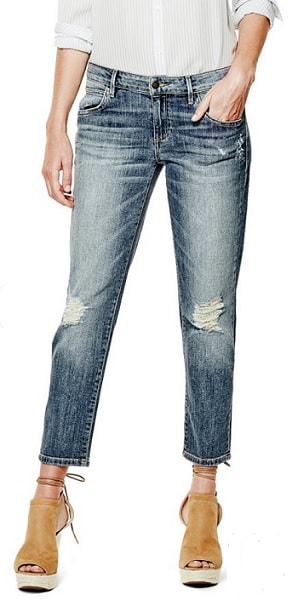 Ripped jeans may arise naturally as a result of wear and tear, but jeans are also deliberately distressed by suppliers during the manufacturing process. They should not be confused with used jeans. Just because they have rips it does not necessarily mean that they are previously worn.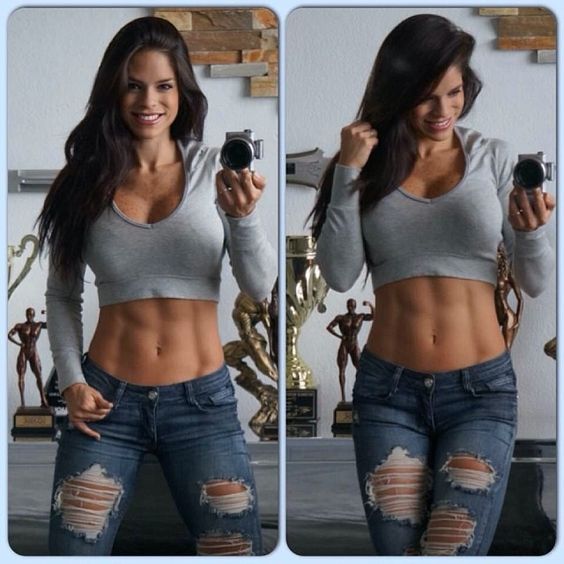 When wearing ripped jeans or other products beyond their normal replacement date, one reduces the number of jeans purchased and thereby actually helps the environment.
If you are unhappy with the rips in your jeans, you may want to cut the legs off entirely and turn them into jean shorts.
Here are some interesting links to help you further research this subject:
History of Ripped Jeans (Apparel Search Terms)
Ripped Jeans Blog Posts (Fashion Blog)
What are ripped jeans? (WiseGeek)
Everything You Need to Know about Ripped Jeans (GQ)
How to rip your own jeans (WikiHow) – just in case you could not figure out how to do it yourself.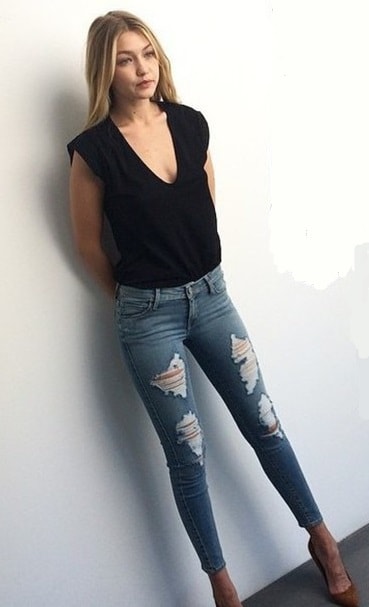 Do you want where pants with small tares or completely blown out knees? Blue, skinny, plus size, and slim styles all work well as ripped jeans. Pick your style, grab some scissors and go for it. Have fun. If you cut around the knees too far, you can always wear them as shorts.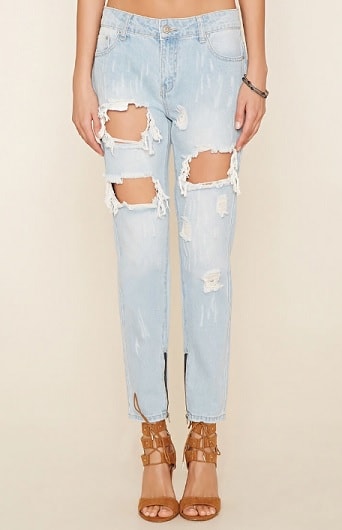 High cost designer jeans often have rips and other special finishes added at the time of manufacturing. Learn more about designer jeans and why they can be more expensive than some of the regular brands.
Links of possible interest: Levi's, Lucky Brand, Guess?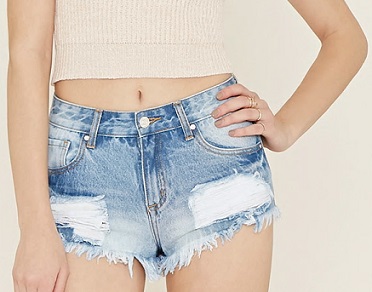 If you are not a fan of ripped jeans, you may be a fan of a ripped stomach in jeans.
Learn more about ripped jeans in our fashion terms section.
Your fabulous ripped denim pants may be your favorite, but are they the absolute best pair of jeans on the planet?
Fashion Products Fashion Products M-R Fashion Products R
Return to the Influence Fashion home page.

Copyright 1999-2023 Apparel Search Company. All Rights Reserved.