"Daisy Dukes" are extremely short, form-fitting, denim cut-off shorts worn by young women, particularly in the American South. They were so named after the character of Daisy Duke (portrayed by actress Catherine Bach) in the early 1980's American television series, The Dukes of Hazzard.
The appearances on the television show created a nationwide craze in the United States. Young women clamored for the risqu shorts, and even after twenty years they are still associated with, and referred to by the name of, the character of Daisy Duke.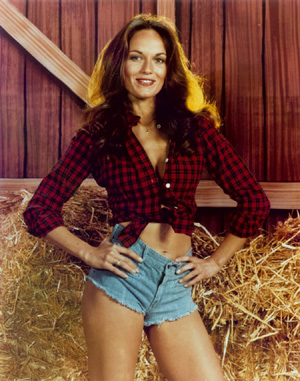 Learn more about denim jean shorts in our fashion influence section.
Shorts

Clothing & Fashion Industry Definitions