Welcome to the worlds greatest guide to women's denim shorts.
They are called "shorts" because they are a shortened version of pants.
Ladies shorts are a garment worn over the pelvic area, circling the waist and splitting to cover the upper part of the legs, sometimes extending down to the knees but not covering the entire length of the leg. They can be produced from a wide variety of fabrics. One of which being denim. Denim is a sturdy cotton warp-faced textile in which the weft passes under two or more warp threads. This twill weaving produces a diagonal ribbing. Denim fabric is often associated with jean shorts. Important to know that technically jeans can be made from fabric other than denim. However, denim is the most popular choice for jeans.
Women's denim shorts can describe many styles of shorts made from denim. One of the many varieties includes "short shorts".
Short denim shorts are often referred to as Daisy Dukes. Daisy Duke is a fictional character, played by Catherine Bach, from the American television series The Dukes of Hazzard. She is the cousin of Bo and Luke Duke in the TV series. Daisy Duke is both the main female protagonist and the sex symbol on Dukes of Hazzard. She appears numerous times wearing short, tight denim shorts, which later became colloquially known as "Daisy Dukes". The network censors believed that Daisy's famous cut-off shorts alone would be too revealing. The shorts were so short that the only way the producers could get them on air was for Catherine Bach to wear flesh-colored pantyhose with them to ensure that the shorts revealed no more of her than intended.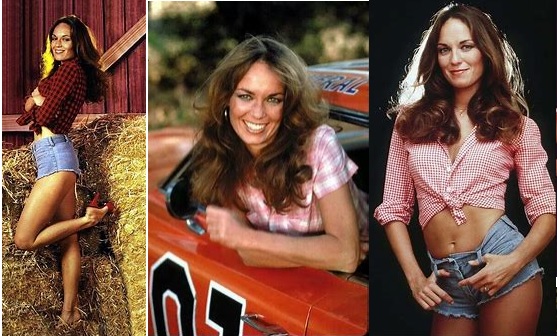 Jessica Simpson played the role of Daisy Duke in the 2005 movie based on the TV series.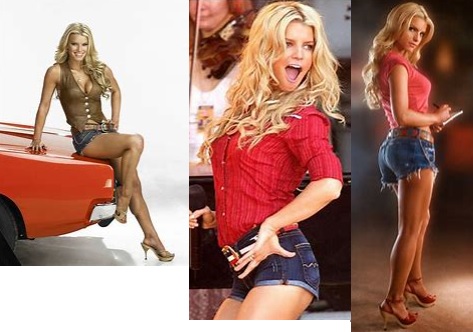 April Scott played Daisy Duke in 2007.

Denim jeans do not have to be a sort as the ones worn by Daisy Duke. Denim shorts can come in a wide variety of sizes, styles, and colors.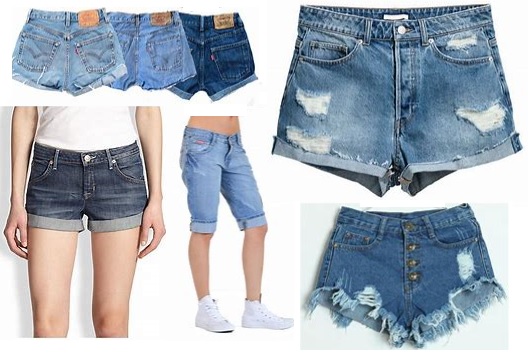 Learn about jean shorts.
Learn more about denim from the denim dictionary blog post.
Apparel Search is a leading guide to fashion, style, clothing, glam and all things relevant to apparel. We hope that you find this Women's Denim Shorts page to be helpful.
You may also learning more about short & tight denim by viewing the daisy dukes definition page.
What ever type of pant you are wearing is in fashion.
If you want to be even more stylish, you should wear your favorite shorts today.

The women's denim pant page may be worth a few minutes of your time as well.
Return to the Women's Clothes Directory D main page to find additional categories to research.
You may find the following fashion resources to be of interest:
Thank you for using the Apparel Search website.