Not all jean shorts are Daisy Dukes. They are Daisy Dukes if they are short, tight, made of denim, and sexy.
Daisy Duke is a fictional character, played by Catherine Bach, from the American television series The Dukes of Hazzard. The adventures of the fast-drivin', rubber-burnin' Duke boys of Hazzard County. She is the cousin of Bo and Luke, the main protagonists of the show, and the three live on a farm on the outskirts of Hazzard County with their Uncle Jesse.
Catherine Back was in 146 episodes between 1979 to 1985.
Daisy Duke is both the main female protagonist and the sex symbol on Dukes of Hazzard. She appears numerous times wearing short, tight denim shorts, which later became colloquially known as "Daisy Dukes".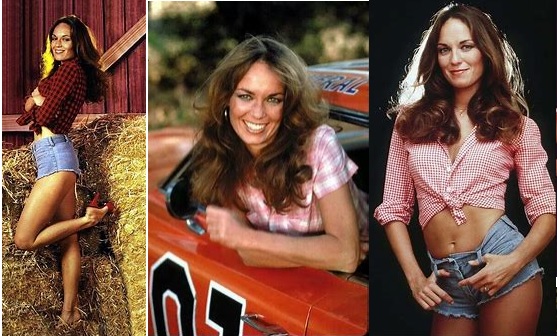 The network censors believed that Daisy's famous cut-off shorts alone would be too revealing. The shorts were so short that the only way the producers could get them on air was for Catherine Bach to wear flesh-colored pantyhose with them to ensure that the shorts revealed no more of her than intended. Bach herself had concerns about the shorts, saying she could not wear them in a restaurant scene in the show.
Although Catherine Bach was the true inspiration behind Daisy Dukes, later film versions have been released to further expand upon the infamy of these sexy denim shorts. In the 2005 feature film The Dukes of Hazzard, Daisy Duke is portrayed by Jessica Simpson. In 2007, Daisy is played by April Scott.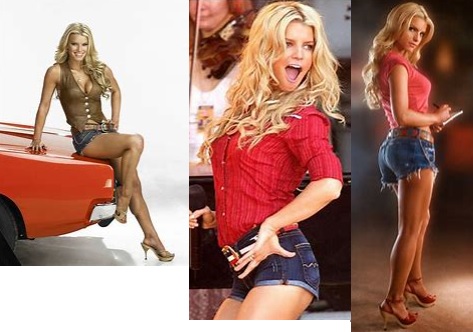 Learn more about women's denim shorts.
Apparel Search is a leading guide to fashion, style, clothing, glam and all things relevant to apparel. We hope that you find this Daisy Dukes page to be helpful.
What ever type of short pant you are wearing is in fashion.
If you want to be even more stylish, you should wear your favorite Daisy Dukes today.

Learn more about jean shorts in our fashion products section.

Thank you for using the Apparel Search website.