Robes
The term romper can get a bit confusing because it is often hard to distinguish the garment among other similar terms. The term romper may represents a few different varieties of fashion. Some examples are used for adults and others for infants & toddlers. Usually, rompers used with a plural verb are a loose, one-piece garment combining a shirt or blouse and short, bloomerlike pants, worn by young children. A similar garment worn by women and girls for sports, leisure activity, etc.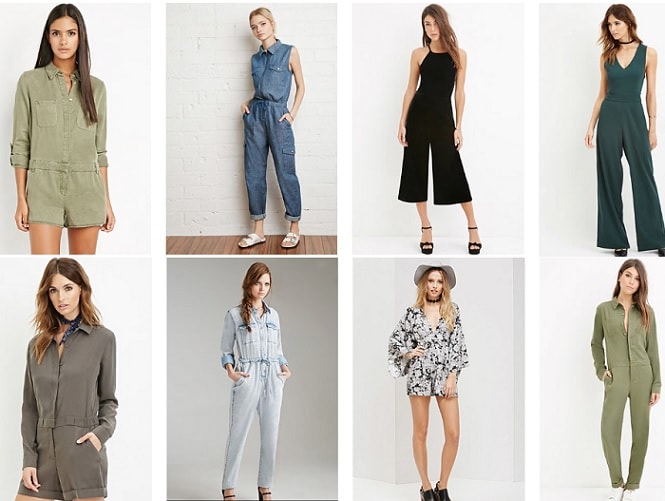 History of Rompers:
Rompers appeared in the United States of America in the early 1900s. They were very popular as playwear for younger children because people thought they were ideal for movement. Rompers were in many ways the first modern casual clothes for children. They were light and loose fitting, a major change from the much more restrictive clothing children wore during the 19th Century Victorian era. Styles and conventions varied from country to country. In France they were, for many years, only for boys. Their popularity peaked in the 1950s when they were used by children as playwear and by women as leisure and beachwear. In more modern times, the garment has continued to be used by infants and toddlers; however, it has become less common among older girls and women, although never disappearing entirely.
From time to time, rompers have enjoyed a minor renaissance as a fashionable garment for women. Several designers have presented collections including romper suits and they are on occasion offered for sale at many retailers.
Let's discuss rompers, jumpers, onesies, etc.
What is the difference between a romper, jumper, and jumpsuit?
Jumpers: A jumper is a sleeveless one-piece dress usually meant to be worn over another shirt. It can also refer to a skirt with straps. Jumpers are normally lightweight and worn in warm weather.
Rompers: A romper is a one-piece garment with short sleeves or is strapless with short-like bottoms. A romper can be somewhat similar to a coverall. It is generally loose-fitting and usually has shorter legs than a coverall that may be gathered at the end. Puffed pants are particularly associated with rompers. Rompers are usually meant as a combination of shorts and a shirt, though the term can include jumpers, one-piece bathing suits, overalls, and clubwear fashions. They can actually have short or long legs.
Jumpsuit: A jumpsuit is a term used for a one-piece garment that combines a shirt and long pants mostly referring to women's clothing fashions, however can be used to describe men's coveralls or work clothes or infant clothing. Infant jumpsuits can seem like pajamas, but should not be worn in bed for safety purposes because they can have buttons or applique that could be a choking or strangulation hazard.
Romper Suit: A romper suit, also termed a onesie, is a one-piece garment which can be used as loungewear or sleepwear. Some onesies are footed (meaning that the one piece covers the wearers feet as well). In the United Kingdom, they are often referenced as a "babygrow" (because one-piece garments are often worn by babies).
Infant Bodysuit: An infant bodysuit is a garment designed to be worn by infants much like a T-shirt; they are distinguished from T-shirts by an extension below the waist, with snaps or Velcro that allow it to be closed over the crotch. They should NOT use buttons or anything else that a baby could potentially get their hands on and accidentally swallow. The purpose of the opening at the crotch is to facilitate access to the infant's diaper. Like T-shirts, infant bodysuits come in a wide variety of designs and may be worn as undergarments or as outer shirts. Other names include Onesies, creepers, diaper shirts, babygro, babygrow, mameluco or snapsuits.
Onesie is a commonly used word for loose-fitting casual jumpsuits for adults, made often of cotton knit jersey, fleece, flannel or chenille. They are mostly intended as loungewear or sleepwear, but have gained significant popularity as stylish street fashion in some places. Several online businesses and department store chains sell adult onesies from a wide range of styles and cuts, ranging from onesies designed specifically as outerwear, and onesies as pajamas. Onesies are also a different type of garment worn by babies & toddlers (also called an infant bodysuit).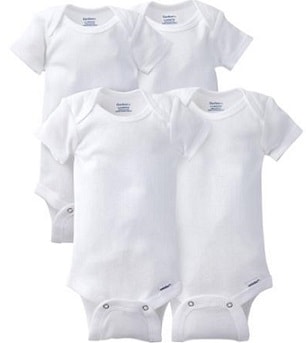 Here are a few more garment types that are very similar (or the same as a romper depending on who you ask).
A bodysuit or sometimes referenced simply at "body" is a one-piece form-fitting garment that covers the torso and the crotch. The style of a basic bodysuit is similar to a one-piece swimsuit and a leotard, though the materials may vary, and a bodysuit, unlike a swimsuit or leotard, has snaps, hooks or velcro at the crotch. A bodysuit may have sleeves and varying shoulder strap and collar styles. Bodysuits can be made from a number of fabrics or fiber contents. This can include cotton, nylon, polyester, and even spandex to provide a bit of stretch. Fleece, flannel, and jersey fabric can also be utilized.
A union suit is a type of one-piece long underwear. The first union suit was patented in 1868 as "emancipation union under flannel". Traditionally made of red flannel with long arms and long legs, it buttoned up the front and had a button-up flap in the rear covering the buttocks (colloquially known as the "access hatch", "drop seat", "fireman's flap", and other names). The flap was to allow the wearer to utilize the rest room without removing the garment (perfect for those cold winter nights when you have to use the outhouse). Depending on the size, some union suits can have a dozen or so buttons on the front to be fastened through buttonholes from the neck down to the groin area.
The siren suit is a one-piece garment for the whole body which is easily put on or taken off, originally designed for use on the way to and in air-raid shelters. The suit solved the problems of warmth and modesty encountered when seeking shelter during nighttime air raids in the United Kingdom during World War II. It was roomy and could be put on over-night clothes quickly when an imminent air raid was announced by the sirens.
These garments are made in a variety of fabrics. Rompers made of chambray, pique cotton, loop terry, and velour, in long and short styles are only a few of the many options.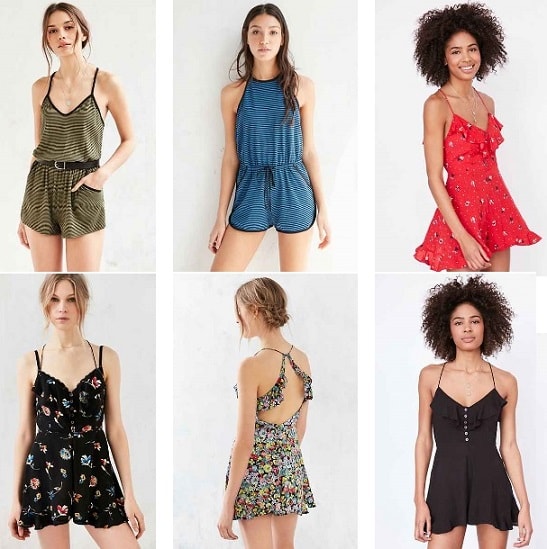 You may also want to learn more about flannel pajamas, robes, and boxer shorts.
Places to possibly shop for rompers. Stores don't always have them for sale, but these stores can possibly have them available of this style of garment is stylish this year.
---
Fashion Products Fashion Products M-R Fashion Products R
---
Return to the Influence Fashion home page.

Copyright 1999-2023 Apparel Search Company. All Rights Reserved.