Sportswear
What is sportswear?
To be honest, sportswear is a bit tricky. Sometimes it refers simply to casual clothing and at other times it describes clothing designed specifically for sports. The quick definition is that sportswear is clothes worn for casual outdoor use or for such sports activities as jogging, cycling, tennis, sailing, etc. However, doesn't that sound a great deal like activewear and athleisure fashion. Some people categorize activewear & sportswear differently, but sometimes the words are interchangable.
Here are the two primary ways of describing sportswear:
Sportswear (activewear / sports clothing), clothing made specifically for sporting and athletic pursuits.
Sportswear (fashion), clothing appropriate for a wide range of social situations.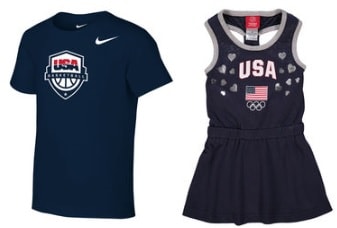 Sportswear is said to be one of America's primary contributions to the history of fashion design. It was developed to cater to the needs of the increasingly fast-paced lifestyle of American men & women. The term started out as a fashion industry term describing informal and interchangeable separates (i.e., blouses, shirts, skirts and shorts), and in the 1920s became a popular descriptive term for relaxed, casual wear typically worn for spectator sports. Since the 1930s the term has been used to describe both day and evening fashions of varying degrees of formality that demonstrate this relaxed approach while remaining appropriate wear for many business or social occasions.
The term has also been used to reference apparel used for sports. Sportwear is often referred to as activewear but their may be slight differences depending on who you ask.

For those of you that hope that there is a distinct difference between activewear and sportswear, you can consider the following.
Sportswear is apparel, footwear, or accessories that are designed with the specific purpose of playing sports. For example, racing swimwear such as Speedos are developed with swim racing in mind. Wrestling shoes are made specifically for the sport of wrestling. Similarly ballet shoes, gymnastics outfits, sweat bands, etc., are designed for sports relevant activities. Sportswear does not have to be designed for a single sport. For example, running shorts can be used for the sport of running, basketball, hiking, etc.
Clothes, shoes, and accessories which are specifically designed for sports purposes would fall under the category of sportswear.
Sportswear is made in various fabrications depending on the nature of the sport. Some fabrics are made to keep the athletes warm & others to help keep the athlete cool. Other factors that are important are range of stretch, wicking, anti-microbial, padding for protection, etc. Some clothes used for winter sports or boating may have water resistant qualities. Some have spandex to make them stretch with the body; some have thermal qualities as they need to keep the body of the sports person warm in cold situations and cool in warm situations. The style and materials used are selected accordingly.
Sportswear may include leotards, wet suits, sports bras, etc. The sports gear such as helmets, baseball catcher's mask, body armor, jock straps, etc., can also be included in the sportswear category. Sportswear can serve as a uniform for particular sports. For example, a karate gi is sportswear that can be worn as a uniform during a martial arts event.
You may also want to learn about activewear & fitness fashion.
Fashion Products Fashion Products S-Z Fashion Products S
---
Return to the Influence Fashion home page.

Copyright 1999-2023 Apparel Search Company. All Rights Reserved.