Locate fashion news, analysis and business intelligence from one of the leading digital authorities on the global fashion industry.
The Business of Fashion (BoF) is a next generation fashion media company conceived for today's global and hyper-connected world.
The Business of Fashion has gained a global following as an essential daily resource for people interested in fashion, executives and entrepreneurs in over 200 countries.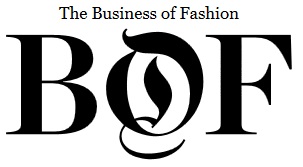 Founded in 2007 by Imran Amed, a fashion business advisor, writer and digital entrepreneur, The Business of Fashion began as a project of passion, aiming to fill the void for an informed, analytical and opinionated point of view on the fashion business. Today, the website has grown to leverage a network of savvy writers and fashion insiders in style capitals around the world, delivering fashion business intelligence on emerging designers, disruptive technologies and global brands that are making their mark on the industry at a time of unprecedented change. Also home of the #BoF500, an innovative, multi-channel initiative, exploring the people sharing the global fashion industry, curated by our editors and powered by social media.
The BoF team numbers has grown with people in London, New York, and Shanghai. Overseeing; the BoF 500 - an annual list of the people shaping the global fashion industry, BoF Careers - the global marketplace for fashion talent, BoF Voices - an annual invitation only event for fashion's leading thinkers and innovators, BoF Professional - a members only community, BoF China - a Chinese language edition, and BoF Education - fashion's platform for online learning.
Learn more about the Business of Fashion.
---
If you were not actually looking to learn more about The Business of Fashion, you may have been looking to learn about the fashion business in general. If that is the case, you may have been searching for our fashion business terminology page.
Thank you for using the Apparel Search website.