Forever 21 has seen some remarkable accomplishments over the past 30 years.
It all began in a 900 square ft. shop on Figueroa Street in Los Angeles on April 21, 1984. The store was called Fashion 21. By the end of the first year, sales had risen from $35,000 to $700,000. The Founder reinvested his success by opening new stores every six months eventually changing the name to Forever 21.

In 1989, Forever 21 opened its 11th store and the first store located in a mall. Forever 21 has multiplied its presence by expanding the average size to 5,000 square feet per store. Since then, Forever 21 has been running specialty stores in major mall locations nationwide.
Mall of Americas, Miami Florida was the first store outside of California. They moved into this mall in 1995. Adding new stores every six months, Forever 21 had reached a total of 40 stores by 1997. Forever 21 has rapidly expanded throughout the United States.
The opportunity was finally created for a new prototypical store within a mall setting in Topanga Mall, CA, with a complete redesign of merchandising displays. By 1999 Forever 21 also increased its average store size to 9,000 square feet per store in prime spots of top tier malls.
In 2001, they drastically expandied the number of Forever 21 stores nationally. Forever 21 has opened XXI flagship store in Texas, Miami, Los Angeles, Chicago, and Edmonton, Canada. The average size of XXI venues is an average of 24,000 square feet. XXI offers true one-stop shopping in a fun and exciting environment and has become the ultimate source for the latest fashions at a great value.
Since 2002, Forever 21 Inc. has been ranked as one of the 50 largest privately held companies in Los Angeles. in 2005, Forever 21 was operating over 355 locations nationwide with the brands Forever 21, Forever XXI, For Love 21, and Gadzooks.
In July 2006, Forever 21 opened its new flagship store in Pasadena, California. At 40,000 sq ft. and two levels it proves that bigger really is better. It's upscale and accessible to all ages and demographics. It's also one of Forever 21's largest locations to date. Its numerous shop-in-shop concepts demonstrate the continuing strength of boutique and specialty retailing over department or megastore format.
Summary 2015: With a goal to become an $8 billion company by 2017 and open 600 stores in the next three years, it'll be exciting to see the company achieve in three years what it initially took 30 years to do. Forever 21 is the 5th largest specialty retailer in the United States. The average Forever 21 store is 38,000 square feet, the largest is approximately 162,000 square feet and the original Fashion 21 store is only 900 square feet. Fashion 21 rung up $700,000 in sales in its first year. The prior three businesses that occupied that building failed within the first year. Even with the company's tremendous growth, it still remains a family owned business.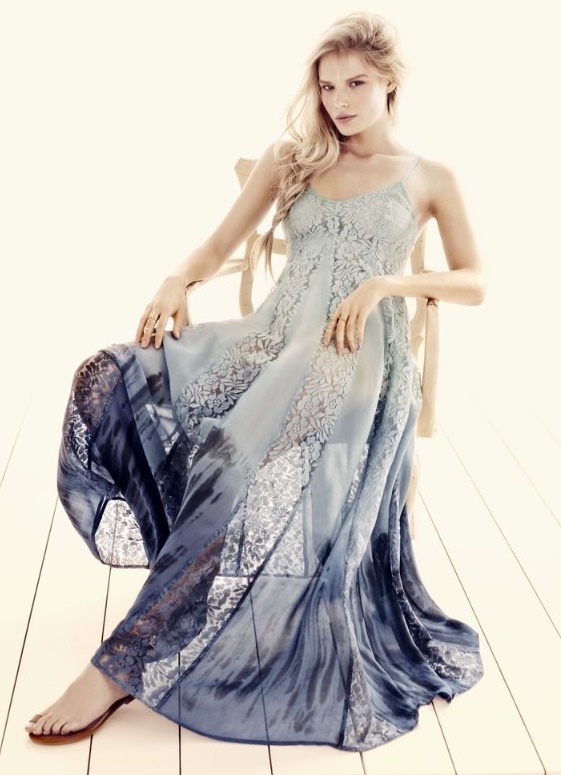 Interesting Trivia: A customer from Toronto named her daughter Tiev Forever Golding because she almost had her baby in a Forever 21 store. Once the child's passport expires, they plan to legally change her first name to "Forever".
Thank you for using the Apparel Search website.