'super Sunglasses flying into (and soon out of) Centre
A great product is hitting this side of the Atlantic
and shortly thereafter the front door of Centre (www.gotocentre.com) at Mockingbird Station: Super Sunglasses. A tiny upstart Italian optics label, Super Sunglasses is making big waves in the fashion world after giving their unique spin on the ever-classic Wayfarer. Crafted from high grade Italian acetate plastics and featuring authentic Carl Zeiss lenses (www.zeiss.com/sports), the frames come in a plethora of colors and the price is oh-so-nice ($120 - $160). Right now they have three silhouettes, with more on the horizon and a variety of great collaborations.

Who's taking notice? Well, in the short time they
ve been around, Super has landed in the best accounts around the world including Colette, Corso Como (Milan), and if that's not a ringing endorsement of cool, I don't know what is. As for the print media, their credits include the likes of Vanity Fair, Nylon, WAD, GQ Style, Glamour (Italy), DNF, i-d, and more (www.retrosuperfuture.com/gallery/press_07).

Beyond that, the glasses have been seen resting on the noses of Kanye West (remember the MTV VMA performance?), Devon Aoki, Thomas Bangalter (one-half of French electro super-group Daft Punk).
Below is an image of Centre's favorite style. To check out the SS07 photo shoot, visit www.retrosuperfuture.com/gallery/advss07.
And for a small taste of the overall collection, click here: www.retrosuperfuture.com/gallery.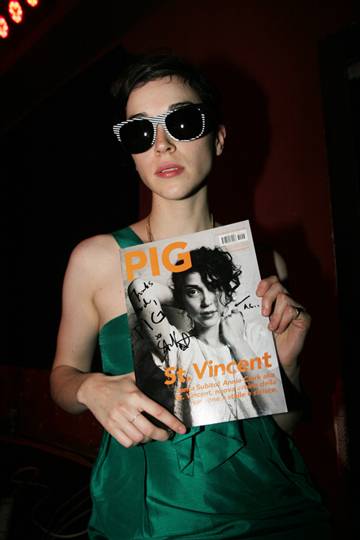 Centre also has been invited to participate Feb. 7-8 in the Fashion Institute Gallery's annual F.I.G. Finale Designer Sale (www.fashionindustrygallery.com). Sponsored in part by another Mockingbird Station retailer, Cymbidium, this popular event will play host to Centre and other trendy boutique shops in Dallas as they sell top fashions and accessories at up 75% off normal prices. So don't miss out on the action
and fabulous buys.
'switches shaking things up at Counter Culture
Counter Culture (www.counterculturestore.com) at Mockingbird Station is coming on strong this month, with 'Music Fridays' kicking off Feb. 1 and continuing every Friday night from 8 - 10 p.m. Counter Culture is giving local musicians/bands a venue to show off their talent, with any genre of music (from Indie to Metal) welcome. Anyone who's interested can call (214.414.1095) or stop by the store (5331 E. Mockingbird Lane, #110) during business hours to sign up.
And on Feb. 6, hot UK band, Switches (www.myspace.com/weareswitches), will be tuning up for their big opening act (for The Bravery) that night at The Granada Theater with a special afternoon performance at Counter Culture. So be there or be square.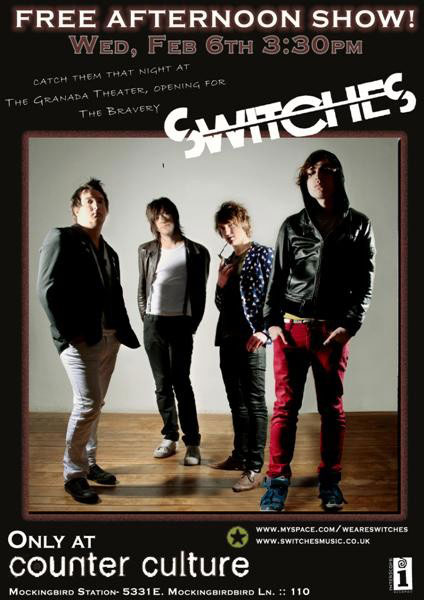 In addition to Music Fridays, starting Feb. 1 Counter Culture also is featuring local artists of the month. An extension of the 'Art' part of Counter Culture's "Art.Fashion.Lifestyle" slogan, this program will spotlight a different local artist each month, with artwork by said artist displayed in Counter Culture's store as well as on its Web site.
All of this coincides with Counter Culture's year-round donation drive event, PROJECT JUXTAPOSITION, and its revamped Web site, which now offers real-time, remotely viewable inventory. So now you can see what's in store before you get there.
Score points this Valentine's Day with Cymbidium
It's not too late to wow that special someone in your life this Valentine's Day. Cymbidium (www.cymbidiumflowers.com) at Mockingbird Station has a 2008 Valentine's Collection Menu that offers lots of beautiful, creative gift ideas guaranteed to delight the conventional and unconventional alike. But hurry you must place your order by Feb. 8 to ensure your custom bouquet is ready for your sweetheart on Valentine's Day.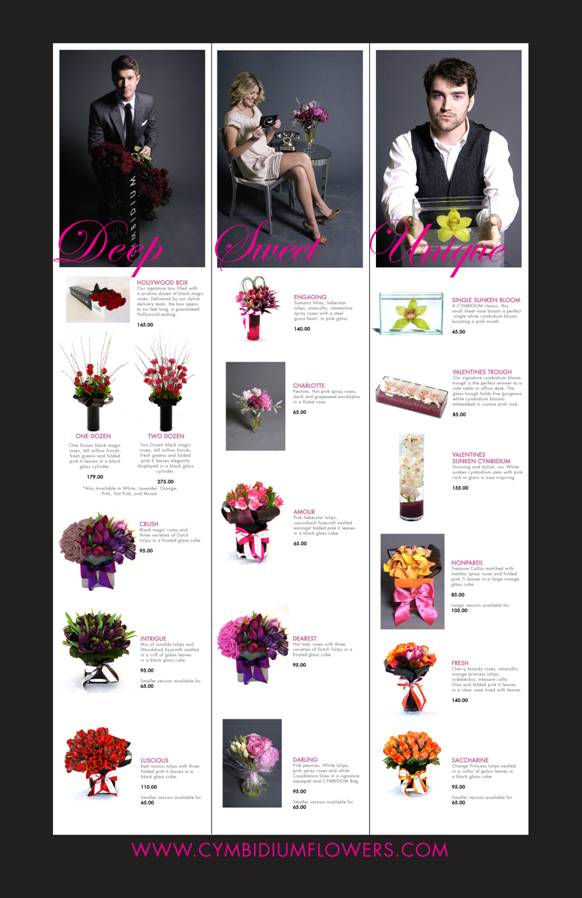 Getting hitched? Head to Paperie & Co.
With the spring wedding season fast approaching (and Valentine's Day just around the corner), Mockingbird Station's Paperie & Co. (www.paperieandco.com) is the place to go for all of your stationery needs.
Calligraphy services
Etiquette books
Favor boxes
Gifts for brides, grooms, bridesmaids and groomsmen
Guest books
Imprintables
Invitations (bridal showers, weddings, etc.)
Items for bachelor and bachelorette parties
Petal cones
Programs
Save-the-date cards
Thank-you notes
Got beans? Stop by Starbucks this week for great deals on whole beans
Starbucks at Mockingbird Station is on a mission
to grab the attention of Howard Schultz, the company's founder and CEO, by selling more coffee beans than ever before. That's why now until Feb. 9, you can save bushels when you stock up on whole beans for your home or office. Buy 10 pounds of any Starbucks coffee beans and receive 10% off. Buy 20 pounds or more, and receive 15% off! Pretty sweet deal, huh?
Mr. Schultz will personally visit the Mockingbird Station store at a later date (TBD) for a coffee tasting and meet-and-greet with customers. So help us get noticed by dropping in this week and picking up a pound
or twelve.