Learn more about
Apparel here on Apparel Search.

Kylie Jenner was spotted in claudia e as she arrived in Hawaii with her family. Kylie sipped on a glass of pog juice to cool off, as she made her way through the hotel in the "Rina Jumper" from claudia e, $189.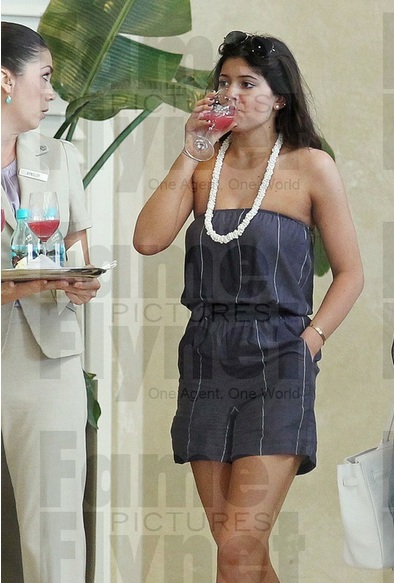 Image Source: Fame Flynet Pictures.

◊ Shopping For Women's Clothing
◊ Shopping For Children's Clothing

By the way, you can find fashion boutiques on Apparel Search, if you were interested. You can find them in the fashion boutiques section.
You may also want to visit the fashion boutiques guide to find and research boutiques by state.
Don't forget to check the fashion boutique directory as well.

2012 Fashion Shopping News Articles
2011 Fashion Shopping Articles
2008 Fashion Shopping Articles

Fashion News Article Archive 2011
Kim Kardashian The Aroma Video
Khloe Kardashian - Odom
Kourtney Kardashian Wearing Bikini
Designer Fashion Boutiques
Celebrity Fashion
Check out our new clothing guides.
You may also like to view the fashion designers guide.
Learn more about women's fashion, men's fashion and children's fashion.