Are you ready to shop for women's fashion? Well, get started. Below you will find several fabulous boutiques.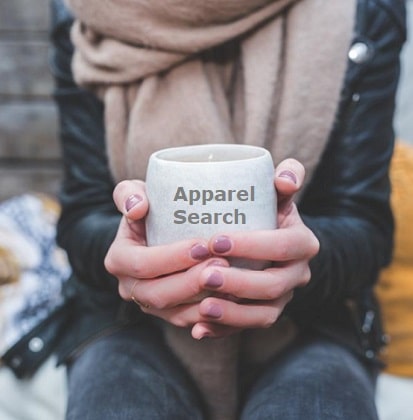 Isabella Oliver: Isabella Oliver was launched in 2003, and has since become home to two fabulous women's wear collections. Mixing the classic with contemporary; the Isabella Oliver 365 collection provides multitasking ready-to-wear, whilst the Isabella Oliver maternity collection features silhouettes loved by the A-list - style for wherever life may take you. Exclusively available online, all orders are beautifully gift wrapped and delivered to your door. Phone: 1.800.961.4963 Email:TheTeam@IsabellaOliver.com
Women's Fashion Retailer

Maternity Fashion Retailer

Women's Lingerie Retailer

Women's Jeans Retailer

Women's Skirt Retailer

Women's Dress Retailer
---

JCPenney J. C. Penney Corporation, Inc., the wholly-owned operating subsidiary of J. C. Penney Company, Inc., is one of America's largest department store, catalog, and e-commerce retailers, employing approximately 150,000 associates. As of Jan. 29, 2005, J. C. Penney Corporation, Inc. operated 1,017 JCPenney department stores throughout the United States and Puerto Rico, and 62 Renner department stores in Brazil. JCPenney Catalog, including e-commerce, is the nation's largest catalog merchant of general merchandise, and JCPenney.com is one of the largest apparel and home furnishings sites on the Internet. J. C. Penney Corporation, Inc. is a contributor to JCPenney Afterschool Fund, a charitable organization committed to providing children with high quality after school programs to help them reach their full potential.
---

J. Crew J.Crew began in 1983, when the first catalog was launched. Since then, the business has expanded to that of an iconic American brand known worldwide for its sophisticated, fun clothing and accessories to live, work, play and even get married in. The first J.Crew store opened in 1989 at the South Street Seaport in New York City. Since then, J.Crew has expanded to 159 retail and 44 outlet stores across the country, and more openings are planned in 2005 and 2006. J.Crew.com, which was launched in 1996, allows customers to shop beyond the stores and catalog, offering deeper assortments, colors, and size ranges. In January of 2003, Millard "Mickey" Drexler joined the company as CEO and Chairman and named Jeff Pfeifle as President, bringing inspiration, creativity, and unparalleled expertise to J. Crew. Together with their teams, they have set the industry standard for quality, design, and style by using the finest fabrics, craftsmen, and mills throughout Europe and the U.S. to create signature pieces like the J.Crew Legacy blazer, fine Italian cashmere sweaters, and famous broken-in chinos. Most importantly, J.Crew has renewed its passion for style and exceptional service as it moves toward an exciting future.
---

Jules B (United Kingdom): Jules B are a leading fashion house supplying industry, business and the public with big names in designer fashion including their special range of Barbour Jackets Jules B has been dressing the stylish men and women of the North for over 25 years. The first Jules B opened in the leafy suburb of Jesmond just outside the city centre of Newcastle upon Tyne. Since more Jules B and Conservatory stores have opened in the North East as well as Yarm, an affluent market town in North Yorkshire, and Kendal in the stunning Lake District area of Cumbria all of which have become prestigious shopping destinations catering for an elite clientele of fashion devotees. Address: Jules B Barbour Jacket, Yellow Brick House, Back New Bridge Street, Newcastle upon Tyne, Tyne and Wear, NE1 2TY Phone: +44 (0)191 211 2330 Fax: +44 (0)191 240 2757 Email: shop@julesb.co.uk
---

Just One Eye: Just One Eye is a future concept store that brings together creative minds from divergent worlds of fashion, art & design. It's a space, an idea, an experience that's fully immersive. They connect visionaries. Forming unlikely partnerships between designer & artist who conspire, contort and re-imagine the concept of high art & fashion. These limited collections rule the spectrum from remarkable to luminous. From centuries-old Parisian ateliers, to outdoor markets in Africa, or a new designer's first fittings, they delve into, explore and coveted finds. With their discerning eye for what's possible, they make the unimaginable come true. Just One Eye's prism illuminates the future of style, where a singular focus is what's possible. Address: 7000 Romaine Street Los Angeles, CA 90038 USA Phone: (888) 563-6858 Email: customerservice@justoneeye.com
Women's Clothing Boutique
California Fashion Store
---

J. Jill
is a multi-channel specialty retailer of women's apparel, including accessories and footwear.
Their
target customers are active, affluent women age 35 and older.
They
believe that the overall appeal of
their
merchandise is the key to
their
long-term success.
Their
apparel is offered in a wide range of sizes and designed with multiple end-uses in mind.
They
strive to provide a compelling assortment and variety of sophisticated casual lifestyle clothing to appeal to
their
core customer as well as to attract new customers seeking unique, artistic expression in their apparel. J. Jill's brand aesthetic is about connecting elements of comfort with artistic styling, texture with color and versatility with fashion.
Their
strategic mission is to build J. Jill into a premier national lifestyle brand.
They
use retail stores, catalogs and the internet to reach
their
target customers. J. Jill is always evolving and adapting to the challenges of an ever-changing retail environment.
---

Jessica McClintock: Jessica McClintock, a widowed mother of a young son, arrived in California in 1969 with a teaching credential in hand. Eager to be an educator, Jessica soon learned of a small apparel company known as Gunne Sax. A modest investment soon led to the birth of a premier design house... Jessica McClintock, Inc. Jessica McClintock, a name synonymous with romance, used skills learned at an early age from her beloved seamstress grandmother, to become a fashion icon to a generation. Before long, Jessica had turned Gunne Sax into an empire now known as Jessica McClintock, Inc. Continually creating new and innovative designs, Jessica has expanded her single line of dresses, Gunne Sax, to a multifaceted apparel company, composed of design divisions that cater to the bridal, designer, missy, junior and children's wear customers.
---

Jockey Jockey International continues to be a privately held company, headquartered in Kenosha, Wisconsin. They employ over 5,000 people around the world. Jockey International, Inc. was founded in 1876 by Samuel T. Cooper, a retired minister who wanted to help lumberjacks suffering from blisters and infections caused by their shoddy wool socks. Consumers learned they could trust him, and his tiny hosiery business grew and then expanded into underwear. As they have grown in size and sophistication, that simple commitment to serve their customers has continued to be their hallmark
and the secret of their success.
---

Kenneth Cole Kenneth Cole Productions, Inc., incorporated in September 1982, designs, sources and markets a broad range of fashion footwear and handbags and, through license agreements, designs and markets apparel and accessories under its Kenneth Cole New York, Reaction Kenneth Cole and Unlisted brand names. During 2003, the Company added the Bongo trademark brand for footwear through a license agreement. The Company's products are targeted to appeal to fashion conscious consumers, reflecting a casual urban perspective and a lifestyle uniquely associated with Kenneth Cole. These products include core basics that generally remain in demand from season to season and fashion products that are designed to establish or capitalize on market trends. The combination of basic products and fashion styles provides freshness in assortments and maintains a fashion-forward image, while a multiple brand strategy helps diversify business risk. The Company markets its products to more than 7,500 department and specialty store locations, as well as through its Consumer Direct business, which includes more than 80 retail and outlet stores, consumer catalogs and interactive websites, including on-line e-commerce. The Company believes the diversity of its product offerings distinguishes the Company from its competitors in terms of product classifications (men's, women's and children's footwear, handbags, apparel and accessories), prices (from ''better'' to ''moderate'') and styling.
---

Laura Ashley: It was Audrey Hepburn who inadvertently sparked the growth of one of the world's best-loved and most successful fashion and furnishing companies. Audrey appeared alongside Gregory Peck in the 1953 film "Roman Holiday", sporting a headscarf and so creating a style that became an instant hit around the globe. It was at exactly that time that a young couple, Laura and Bernard Ashley, were starting to produce headscarves as well as tablemats and napkins on their kitchen table in a flat in Pimlico. The Ashley's had invested 10 in wood for the screen frame, dyes and a few yards of linen. The scarves were an instant success with stores such as John Lewis and Heal's and put them on the road to becoming an international company with a brand that is recognized around the globe. The inspiration to start producing printed fabric had come from a Women's Institute display of traditional handicrafts at the Victoria & Albert Museum. When Laura looked for small patches carrying Victorian designs to help her make patchworks, she found no such things existed. Here was an opportunity. Laura designed the prints and Bernard built the printing equipment, so forging a complementary partnership that was to give the company its unique strength throughout the years. Laura remained in charge of design until shortly before her death, while Bernard handled the operational side.
---

Levi's Store : Levi Strauss & Co. is one of the world's largest apparel companies and a global leader in jeans. They have many women's fashion stores worldwide, and their products are available in more than 100 countries. The Levi's® brand is just part of their story. They also are the home to Dockers® and Denizen®. Learn more about Levi's from the Levi definition page.
Learn more about Levi's.
Learn about the Levi's women's fashion brand.
---

Linda Anderson: Since 1994, Linda Anderson has offered a diverse selection of gift items, home decor and casual women's apparel. Theysell only good quality merchandise, backed by excellent customer service with an unconditional guarantee.
---

Liz Claiborne: Four decades of timeless looks by women, for women.
---

LL Bean L.L.Bean, Inc. has been a trusted source for quality apparel, reliable outdoor equipment and expert advice for more than 90 years. Founded in 1912 by Leon Leonwood Bean, the company has grown from a one-man operation to a global organization with annual sales in excess of $1.4 billion. Their company headquarters are in Freeport, Maine, just down the road from their original store.