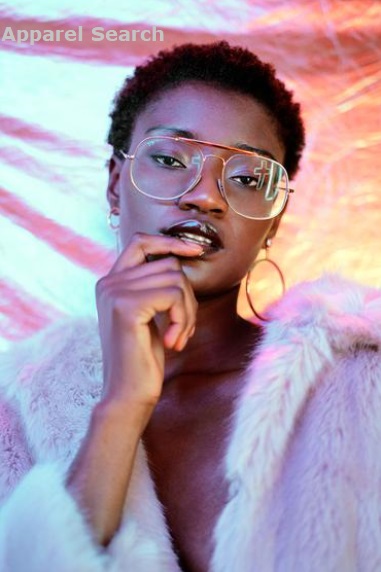 Mark Shale: In 1929 Al Baskin opened his first store in Joliet, Illinois. It was a business built on a simple promise: to bring together the best in men's and women's clothing from around the world with a level of personal service that made his customers feel special. Since then they have built on that promise in their stores, and on their website. Browse around their online store or stop by one of their many retail locations. Either way, you'll find the same uncompromising quality, the same exceptional style... all comfortably modern.
---

Maryland Square: Maryland Square offers name brand women's fashion and athletic footwear with extensive shoe sizes and widths in regular and hard to find sizes. Chippewa Falls, WISCONSIN Phone: 1-800-274-7196 Fax: 715-720-4247 Email: rhunt@masonshoe.com
---

newCreation Apparel: newCreation Apparel is a small manufacturer, wholesaler and online retailer of classic, modest women's apparel. Their styles are designed for today's busy woman and intended to be worn with confidence and for comfort. Their timeless pieces can be mixed, matched and added to existing favorite pieces. All garments are exquisitely tailored from carefully selected fabrics, mostly natural fibers. They offer an extensive variety of skirts and a wide range of sizes (2-20 and soon 22 & 24) and various lengths. The stock on hand of each style is limited. Their products are reasonably priced and 100% guaranteed. Wholesale includes skirts, jackets, vests, nightwear, and silk slips. Address: 2950 Newmarket Street, Suite 101, #233, Bellingham, WA 98226 Phone: 360-676-1015 Fax: 360-676-1646 E-mail: info@newcreationapparel.com Contact: Sigrid Peterson
wholesale

skirts

wholesale

jackets

wholesale vests

wholesale

nightwear

/ sleepwear

wholesale slips

women's retailer
---

Nicole Miller : Nicole Miller is a global womenswear brand, designed in New York City.
---

Nordstrom : Nordstrom, Inc. is a leading fashion retailer based in the U.S. Founded in 1901 as a shoe store in Seattle, today Nordstrom operates numerous clothing retail stores in 40 states Additionally, customers are served online through Nordstrom.com, Nordstromrack.com, HauteLook, and TrunkClub.com.
---

Norm Thompson Norm Thompson is a nationwide company with print catalogs and a website. They are a privately owned company that has been a leader in the direct mail business since 1949-leading the way in innovative products and insisting on the highest level of customer service (they were the first to offer customers total satisfaction with their absolute no-risk, You be the Judge Guarantee). Half a century ago they were selling hand-tied fishing flies to discerning sportsmen. Today, they are more apt to be selling men's and women's handknit sweaters plus unique accessories, gourmet foods and one-of-a-kind gifts. They offer discerning customers an "Escape from the Ordinary" shopping experience from the moment they pick up the phone to the moment they open their package.
---

Old Navy (part of the Gap Inc.) Gap Inc. opened the first three Old Navy stores in 1994, in the Northern California cities of Colma, San Leandro, and Pittsburg. Old Navy's mission is to offer affordable, fashionable clothing and accessories for the whole family. All of their merchandise is sold under the Old Navy name and only in their stores or on their website.
---

Old Pueblo Traders: Old Pueblo Traders began in 1946 as a direct mail retailer of fine Southwestern fashions, moccasins, and Native American crafts and jewelry. They served customers from across the United States, many who discovered them in their small store on Country Club Road while vacationing in Tucson, Arizona. Courteous service, unique selection, and fair pricing won them a loyal following, and they count some of those original patrons among their customers of today. As the times changed, so did they. Their focus shifted from crafts and jewelry to fashions and shoes, and broadened beyond the Southwest. By the 1960's, they were showing all the latest styles in a large, full-color glossy catalog that was mailed across the country to thousands of customers. By 1990 that number had grown to millions and the changes came fast and furiously, as they relocated their business to a larger office/warehouse/customer service campus that today accommodates about 1,000 associates.
---

The Orchid Boutique: they search the most sizzling places in the world to bring you the most exclusive designer swimwear, from bikinis to one-pieces and cover-ups. Their brands are highly buzzed about in the industry but never mainstream. They cater to fashionistas with couture style and avant-garde flair. Their swimsuits have been featured in Sports Illustrated and Maxim Magazine. They also carry fashion jewelry, designer handbags, and ethnic accessories.
---

Pendleton : You can see and feel the Pendleton passion for quality. See it in the intricate patterns of blankets & ladies apparel inspired by Native American designs and legends. Feel it in the softness of the lightweight, luxurious 100% pure virgin wool clothing they produce. They have been a family-owned business for 150 years, and for 104 of those years they been weaving world class woolens in our Northwest Mills.
---

Pinch Gear: When you see a woman in Pinch Gear, you'd better approach with caution. With style that stuns and attitude that stops traffic, these fashions don't just make a statement. They make an entrance. No matter what the occasion, Pinch Gear has just the right look for the modern, sexy, sophisticated woman. From flirty to formal, classic to sporty, all eyes will be on you. Create a brand new look from head to toe or mix and match to perk up last season's favorites. Then add the finishing touches with Pinch Gear accessories and you're ready to go out and stop traffic. Pinch Gear.Com Address: 1802 S.W 22 Street Cape Coral, Florida 33991 Phone: 239.283.3580 Fax: 239.282.0505 E-mail: info@pinchgear.com
---

Pringle Cashmere Clothing (Scotland): Pringle Cashmere Clothing provides cashmere clothing and accessories for women, men and children. Pringle is the iconic brand founded in 1815 at the birthplace of the Scottish Knitwear industry. From the beginning technical innovation has led to the creation of knitwear as outerwear it became one of the first luxury knitwear manufacturers in the world, having expanded throughout Europe, the US and Asia during the 19th and 20th Centuries. Address: Pringle Cashmere Clothing, Glebe Mill, Noble Place, Hawick, TD9 9QE Scotland, Phone +44 (0) 1450 360200 E-mail webstore@pringlescotland.com
Women's Clothing Retailer
Women's Sweater Retailer
Women's Skirt Retailer
Women's Outerwear Retailer
---

Rainbow Shops: Rainbow USA, Inc. is one of the fastest growing junior, kids, plus and petite specialty apparel chains. Headquartered in Brooklyn, NY and founded in 1980, Rainbow is a leader to its 14-29 year old customer. With over 1000 stores in 38 states including 70 stores in Puerto Rico, U.S. Virgin Islands, and operating under various trade names, such as Rainbow Shops, Kidspot, 5-7-9, Ups N Downs, Foxmoor, Caren Charles, Plymouth, One Price and Best Prices, Rainbow USA, Inc. believes its customers appreciate and purchase fashion apparel, but are value conscious and look to Rainbow to provide low cost runway substitutes for their fashion needs. 5-7-9 is a division of 220+ stores providing fashion forward trends to the teen customer in malls across the country. Their shoe business has a very loyal following and is thriving since the young, trendy, walk-in, repeat customer enjoys their fashion forward, reasonably priced footwear. Rainbow USA, Inc. maintains its status and loyalty amongst its customer base and has a strong repeat customer client.
---

Rampage.com: The Rampage Retail stores are separately owned and operated by the Charlotte Russe Company. They can be contacted at: Charlotte Russe Holding, Inc. 4645 Morena Boulevard San Diego, CA 92117 Phone: (858) 587.1500 Toll Free: (877) 266.9327 Fax: (858) 587.0902
---

Reis
: The reiss philosophy centres on creating and producing directional, design-led menswear, Womenswear and accessories. Reiss prides itself with an uncompromising commitment to delivering innovative, original products combining exceptional design, quality and value. The first reiss store opened in 1971 selling European quality men's tailoring in the city of London. David reiss, founder and owner kept his vision alive while developing and diversifying the brand. By 2000, reiss put in place its own in-house design team and atelier securing its design credentials and focusing on expanding its unique offer into a complete range of Womenswear as well as menswear and accessories. Today reiss is a multi-national fashion retailer with over 90 stores worldwide. The iconic and truly impressive flagship store and headquarters opened in London's west end on Barrett Street in 2007 in the site that once housed the London College of fashion.
Women's Clothing Retailer
Men's Clothing Retailer
United Kingdom Fashion Retailer
---

Serengeti : Serengeti founded in 1988 is part of Potpourri Group Inc. (PGI). From a single catalog title published in 1963, today PGI headquartered in North Billerica, Massachusetts is one of the largest multi-channel direct marketers in America. Shop our 15 brands from our print catalogs, internet or mobile sites.
---

Simply Tall: Finding fashionable clothing to fit a 6'1" body proved to be an impossible task for many women. Nicole Fox found a solution.
---

SmartBargains: SmartBargains.com is once again becoming the shopping destination for smart shoppers. Find the best deals and discounts on sunglasses, watches, home goods, jewelry, bedding & bath, handbags and more
---

St. John
---

Sun Valley Alpaca Company: Sun Valley Alpaca Company offers the finest selection of US designed eco friendly and sustainable Alpaca clothing, accessories, home interior products and gifts. Located in the agricultural center of California, Inca Fashions focuses on preserving the values long past in textiles. Quality is their hallmark and their fashions are crafted like garments of days gone by, when manufacturers took pride in their offerings. Inca Fashions doesn't just buy apparel and sell it! NO they design and manufacture it for the needs of the modern consumer, and have since 1999. They offer green products from sustainable and naturally luxurious alpacas, who in turn are also eco friendly, leaving the smallest footprint possible on the earth. Inca Fashions not only offers quality merchandise, they offer the finest pure alpaca fiber, certified by the International Alpaca Association. This assures you that you are purchasing an item of distinction that will serve your needs to the utmost. Inca Fashions offers hundreds of beautiful apparel designs for men women and children, including Alpaca golf sweaters and cardigans. Browse their online store to see contemporary fashions, scarves, hats, gloves, shawls, blankets, gifts and teddy bears, all hand crafted from one of natures rarest textiles; Alpaca. Experience the natural luxury of fine Alpaca clothing first hand, and enjoy the benefits of natural softness and extraordinary warmth with eco conscience style. Inca Fashions sells retail and wholesale to qualifying accounts and offers custom design services.
---

Talbots : Through the decades, Talbots has expanded beyond New England and developed a devoted following of smart shoppers who rely on gracious service, great quality, timeless pieces—and Talbots famous "surprise and delight." Today Talbots is a dynamic combination of heritage and innovation, translating the original Talbots DNA for today's culture. Their omni-channel expression includes 500 core and outlet stores, throughout the country and Canada, and a growing e-commerce business.
---

Texture Clothing: Texture Clothing sells sustainable and organic clothing for women. They pride themselves on using the best eco-friendly materials when designing their clothes. They make beautiful conscious clothing, for beautiful conscious women. Check out their newest line of eco-apparel at their website. Address Address: 1425 North State St. Bellingham, WA, 98225 Phone: 360-733-3351 E-mail: shop@textureclothing.com
---

Tommy Hilfiger Tommy Hilfiger Corporation, through its subsidiaries, designs, sources and markets men's and women's sportswear, jeanswear and childrenswear. The Company's brands include Tommy Hilfiger and Karl Lagerfeld. Through a range of strategic licensing agreements, the Company also offers a broad array of related apparel, accessories, footwear, fragrance, and home furnishings. The Company's products can be found in leading department and specialty stores throughout the United States, Canada, Europe, Mexico, Central and South America, Japan, Hong Kong, Australia and other countries in the Far East, as well as the Company's own network of outlet and specialty stores in the United States, Canada and Europe
---

Victoria Secret: no need for me to type a company description for Victoria Secret. I am fairly certain you are already familiar with this company.
---

White House Black Market: White House | Black Market operates fashion boutiques and outlet stores, publishes a catalog highlighting its latest fashions and conducts e-commerce at http://www.whitehouseblackmarket.com White House Black Market began in 1985 as a single, tiny neighborhood boutique in Baltimore, Maryland. They called themselves The White House, and they offered unique, individual collections of fabulous clothing and accessories in shades of white and ivory. It was a special, very personal place for the owners / employees and their customers. And as they grew they made sure each new boutique would be just as special. Expanding on their original theme, they opened Black Market in 1995, and in 1997 they combined their boutiques into one concept, and White House Black Market was born. Throughout everything, their passion has always been to make women feel beautiful. That's what they are about. And their clothing remains a symbol of who they are: the honest simplicity of black and white, and the remarkable individuality of the different styles they build from it.
---

Wilsons Leather Wilsons Leather is the leading specialty retailer of quality leather outerwear, accessories and apparel in the United States. Their history dates back to 1899 as Bermans Leather, a leather garment manufacturer and factory outlet retailer. Bermans Leather and Wilsons House of Suede and Leather merged in 1988, becoming the firm you know today as Wilsons Leather. Their multi-channel store locations are designed to target a broad customer base with a superior level of customer service. Through their worldwide leather sourcing network and in-house design capabilities, they are able to consistently provide their customers with quality, fashionable merchandise at attractive prices. Their business structure results in shorter lead times than their competition, allowing them to react quickly to popular and emerging fashion trends and customer preferences, rapidly replenish fast-selling merchandise and minimize fashion risk. Wilsons Leather is the leading specialty retailer of leather outerwear, accessories and apparel in the United States. As of January 28, 2006, Wilsons Leather operated 422 stores located in 45 states, including 298 mall stores, 110 outlet stores and 14 airport stores. The Company has traditionally supplemented its permanent mall stores with seasonal stores during its peak selling season from October through January.
---

Wolford: Wolford is an international label for beauty, quality and comfort. Innovative, high-quality, unique. Developed for women who prize exclusiveness. In the design, in the material, in the finish. Made for women who look for value. Durability, good fit, easy care. Dedicated to all women who possess the power of attraction. Allure, taste, style, class. Today, Wolford has established itself worldwide as a luxury name for hosiery, bodywear, swimwear, underwear and knitted styles in merino wool and viscose. With ten branches and a rapidly expanding boutique network, Wolford offers its trade partners nationally-adapted know-how and support, and allows the Wolford customer to acquire the brand anywhere, in an atmosphere of exclusivity.
---

Woman Within : Lane Bryant Catalog Weve Got It! Comfort, Fit and Value for Sizes 12W - 44W In business since 1901, Lane Bryant brand has become the acknowledged industry leader in women's special-size apparel. (Lane Bryant Catalog is not affiliated with Lane Bryant retail stores.) They offer a complete wardrobe, including shoes and intimate apparel in a wide range of styles, colors and sizes -- all at value prices. They are proud of their sister and brother catalogs, also industry leaders: Roaman's, Jessica London, KingSize, Chadwick's, MetroStyle, La Redoute, BrylaneHome and BrylaneHome Kitchen.
---

Wrangler (part of VF Corporation) VF Corporation is the parent company to many apparel brands including Wrangler, Lee, Riders, JanSport, Nautica and Vanity Fair. VF is structured under coalitions - the Jeanswear Coalition, the Global Intimates Coalition, the Imagewear Coalition, the Outdoor Coalition, and the Sportswear Coalition. VF Jeanswear consists of the VF jean brands -- Wrangler, 20X, Lee, Riders, Rustler, Brittania, Timber Creek, Chic, Gitano, etc.
Women's Accessories
Activewear - women's
Dresses
Intimate Apparel
Women's Socks
Women's Hosiery
Jeans
Women's Outerwear
Women's Pants
Shoes
Shorts
Skirts
sleepwear
Socks
suits
Tops
Plus Size Clothing
If you are expecting, you may wish to visit our Maternity Clothing section.
By the way, when you are done with your shopping maybe you can buy your husband or boy friend a little something as well... Possibly a money clips
so that they get the picture and understand they better keep their clip full to support your shopping habit.
Return to the first page of our Women's Retail Clothing Directory.