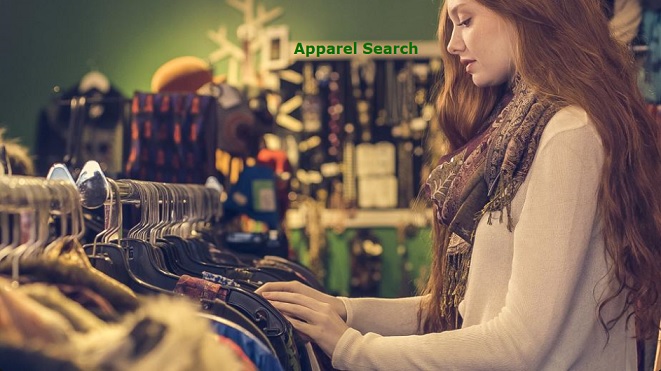 Welcome to our fabulous women's clothing store guide. In this section you will find trendy fashion boutiques, department stores, mass merchants and online retailers that sell ladies clothes, shoes, or fashionable accessories.
Fashion retailer guide for women:

Abercrombie & Fitch: Abercrombie & Fitch Co. is a leading specialty retailer encompassing three concepts - Abercrombie & Fitch, abercrombie, and Hollister Co. The company focuses on providing high-quality merchandise that compliments the casual classic American lifestyle. The merchandise is sold in retail stores throughout the United States and through catalogs. The Company also operates e-commerce websites at www.abercrombie.com, https://www.hollisterco.com.
---

Accessories Magic Kingdom: The one and only stop for all your Clothing & accessories demands. Showcases solely capture the new arrivals in fashion and topnotch quality merchandise at guaranteed low prices. Shipping and handling options available. Merchants behold their surprises and incentives. They sell Fashion Tops, Fashion Dresses, Accessories, Jewelry, Handbags. Address: 6016 Whitsett ave unit #7 , North Hollywood, CA 91606 Phone: 1-818-745-5168 E-mail: info@accessoriesmagickingdom.com Contact: Jennifer
Women's Clothing Store

Handbag Store

Dress Store
---

Aéropostale: Aéropostale, Inc. is a mall-based, specialty retailer of casual apparel and accessories, principally targeting 14 to 17 year-old young women and men through its Aéropostale® stores and 7 to 12 year-old kids through its P.S. from Aéropostale™ stores. The Company provides customers with a focused selection of high-quality, active-oriented, fashion and fashion basic merchandise at compelling values. Aéropostale® maintains control over its proprietary brands by designing, sourcing, marketing and selling all of its own merchandise. Aéropostale® products can only be purchased in its Aéropostale stores and online at www.Aéropostale.com. P.S. from Aéropostale™ products can be purchased in P.S. from Aéropostale™ stores and online at www.ps4u.com. The Company currently operates 885 Aéropostale stores in 49 states and Puerto Rico, 36 Aéropostale stores in Canada and 2 P.S. from Aéropostale stores in 1 state.
Learn more about Aéropostale here on Apparel Search.

Learn more about P.S from Aéropostale here on Apparel Search.
---

American Eagle Outfitters : American Eagle Outfitters is a leading lifestyle retailer that designs, markets, and sells its own brand of casual, fashion-right clothing for 15 to 25 year-olds, providing high-quality merchandise at affordable prices. AE's collection includes modern basics like jeans, surplus, and graphic Ts as well as a stylish assortment of cool accessories, outerwear, footwear and swimwear. American Eagle Outfitters currently operates 784 AE stores in 50 states, the District of Columbia and Puerto Rico, and 71 AE stores in Canada. AE also operates via its Web business, www.ae.com, which offers additional sizes and styles of favorite AE merchandise.
---

Ann Taylor Factory : Ann Taylor Factory offers unique, high-quality designs at an incredible value including suits, dresses, pants, and much more in stores and now online. They believe every woman deserves a life of possibility. And that life deserves a wardrobe to match.
---

Anthropologie: Anthropologie was founded in 1992 by a small group of people with a belief in the magic of opening up to the unexplored. To their delight, over the past decade they have traveled the globe to Copenhagen, Parma, Budapest, Tokyo, Marrakesh, and Isle Sur La Sourge to name a few; broken new ground with their catalog design; and, most significantly of all, found customers who are their soul-mates in this wondrous journey. Their stores have been home to such remarkable pieces as one of a kind hand-beaded and dip-dyed vintage cashmere cardigans; sandals hand-built from the wooden heels up with vintage tie material and embroidered buttons; and the first quilt ever printed with one hundred hand-cut blocks by artisans in Jaipur, India.
---

Appleseed's : Originally founded in 1946, Appleseed's is a leading retailer of classic apparel for mature women throughout the United States. Their apparel includes practical sportswear, versatile career separates, casual wear, and special occasion fashions, complemented by an extensive selection of shoes and accessories to provide customers with a full array of wardrobe choices. They currently market their specialty apparel through distinct catalogs and the Internet. Appleseed's customers have come to expect the finest quality and value in apparel supported by the highest levels of attentive and personal customer service
---

April Cornell (Vermont) April Cornell offers multiple collections of colorfully designed women's and children's apparel including dresses, skirts, blouses, and sleepwear. April Cornell clothing is perfect for women, infants, girls 2-6, girls 8-12, and Mother & Daughter. April Cornell also offers books and housewares like table linens, placemats and napkins, bedding, and dolls and stuffed animals. April Too is a plus size women's clothing collection for sizes 18-22. The Kit Cornell collection has a contemporary fit; European cut and sophisticated, youthful style. Shop online today or visit one of the April Cornell stores nationwide.
---

Armani Exchange A|X: The Voice of Urban Youth A|X Armani Exchange makes statements, in more ways than one. It's the voice of urban youth, a fashion conscience, an incubator for Giorgio Armani's new ideas and the street barometer of his fashion directions. Armani Exchange is a translation of Mr. Armani's pure sense of design to an innovative, interchangeable mix of edgy separates for men and women. A|X doesn't just capture a new generation, it creates one
---

Avatar Imports: Avatar Imports offers a unique online collection of inexpensive fair trade boho chic style tops, pants dresses, skirts, accessories and tapestries. Address: Santa Cruz, CA, 95060
---

Banana Republic (owned by GAP Inc.) It was the summer of 1969: Man took his first walk on the moon. Nearly 450,000 people gathered in upstate New York to witness the historic Woodstock concert. And Doris and Don Fisher opened the first Gap store in San Francisco. Today, Gap Inc. is one of the world's largest specialty retailers, with about 3,000 stores and fiscal 2004 revenues of $16.3 billion. They operate four of the most recognized apparel brands in the world Gap, Banana Republic, Old Navy and Forth & Towne.
---

Barami: Barami started his dream, in 1979, by selling brand name clothes in his first Barami Studio at Lexington and 40th Street in New York City. He quickly realized that to stay ahead of competition he needed something unique. Barami confirms, I noticed that to remain in business, we had to develop an idea and a look that offered both value and quality different from the rest of the market. The result was manufacturing his own designs on classic styles.
---

BCBG Max Azia: with critically acclaimed collections, a loyal following of Hollywoods top celebrities, and a strong worldwide presense, this fashion powerhouse has evolved into one of the hottest names in the fashion industry today. They are continuously expanding while defining fashion trends. BCBG Max Azia Group is the lifetime vision of founder, Designer, Chairman and Chief Executive Officer Max Azia.
---

bebe : bebe is the go-to destination for chic, contemporary fashion. The brand evokes a mindset – an attitude, not an age. It's a true original, always defining fashion's next stride forward. Designed for the confident, sexy, modern woman, bebe is a global label that embodies a sensual, sophisticated lifestyle. Chairman and Founder Manny Mashouf opened the first bebe boutique in 1976 in San Francisco. Recognizing a demographic that was neither junior nor bridge, Manny created the first contemporary fashion brand. Over 40 years later, bebe has established itself as one of the world's top fashion retailers. bebe is a global specialty retailer of women's apparel and accessories that distributes and sells bebe branded products in approximately 21 countries through its licensees and www.bebe.com.
---

Belldini Belldini has been designing women's fashion pieces since the early 1980's. From the early days Belldini as a company has been dedicated to creating new and exciting clothing for beautiful women. Belldini has gradually expanded from its origins as a specialty producer of Angora sweaters to a full line of women's apparel with an eye on constant improvement. Their line features an array of novelty sweaters, twin sets, special occasion suits and dresses, modern suits, and as always, angora sweaters and coats. To provide today's woman with the finest clothes possible, Belldini thoroughly researches and tests the designs, fabrics, and accessories that go into each garment. Belldini maintains a track record of over 80% sales on originally marked prices at major department stores. Their line is also carried in over 2,000 specialty stores and boutiques world wide.
Women's Clothing Retailer

Women's Clothing Wholesalers

Women's Outerwear Wholesalers

Women's Sweaters Wholesalers

Women's Shirts Wholesalers

Women's Pants Wholesalers

Women's Fur Wholesalers
---

Betsey Johnson: is a premiere brand of Women's accessories, apparel and fragrances. Their products are focused on innovation in design, inspired by rock and roll and dancewear, which makes modern consumers feel sexy and sophisticated. Betsey Johnson's consumers are fashion forward contemporary women who are influenced by fashion, art, celebrity and entertainment.
---

Big Dogs Sportswear Big Dog Sportswear produces high quality, reasonably priced activewear and accessories for men, women, and children of all ages. The Santa Barbara-based company's collection of lifestyle apparel and accessories reflects the activities and sports popular throughout California and the West. Created from the recipe Quality Value Fun, Big Dogs' unique products can be found in company-owned retail stores, online or purchased through their mail order catalog. They pride themselves on creating graphics that poke fun at famous people, events and topics.
---

Birchtree: is a women's clothing store located in Woodstock, New York, for more than 20 years. Their customers have many different lifestyles and vocations, but all seek elegance and comfort in their style of dress. Birchtree offers all sizes from Plus-Size to Petite. They specializes in super comfortable Flax clothing from Angelheart Designs while also offering stylish women's wear and accessories for all occasions from Cut Loose, Stephanie Schuster sweaters, Tom Tom, Gloria Thornton pants, Kusnadi, Avalin sweaters, and much, much more. Shop and chat with them at their Woodstock location or stop by a www.BirchtreeWoodstock.com any time! Visit often as styles, sizes and colors will be updated regularly. Address: 6 Tannery Brook Road Woodstock, New York 12498 United States Phone: (845) 679-7585 Fax: 8456792000 Email: info@birchtreewoodstock.com Contact: Eliana / Owner
Gender: Women's
Store Type: Online and Brick & Mortar
Retail Category: Other
---

Bisou Bisou Marc and Michele came to Los Angeles in 1987. They began with only their inspiration, energy, talent, ambition and one another other to lean on. Marc, a businessman and Michele a creative designer, were not only perfect for each other but just the right combination for American fashion as well. In 1989 they launched Bisou Bisou, French slang for "a little kiss", which brought to L.A., and the women's sportswear apparel market, a French flair that was totally Michele and brand new to the market. Evolution and foretelling fashion trends is crucial to the success of any fashion house. Marc and Michele have brought their own unique visionary talent to the industry once again by launching TRUE MEANING their newest brand woman's fashion label in 2002. Incorporating Michele's love of Yoga and her busy multifaceted lifestyle of family, career and travel, they have strived to create brands that epitomize the casualization of the American lifestyle. Fashion, style and passion are the essence of Michele, woman and designer.
---

Blair Corporation
: BLAIR Corporation was founded in 1910 by John L. Blair, Sr. The company sells fashion apparel for men and women, plus a broad range of home products, primarily by mail. Its facilities are located mainly in the Warren, Pennsylvania area where all functions of advertising preparation, mailing, order handling and shipping are performed. The firm serves customers located in all 50 states. Warren, PA Phone: (814) 723-3600
---

Bob's Stores At Bob's Stores, they are all about making your life easier. You've heard that song and dance from a million other stores, a million times before. But they offer what others simply do not. Great value on the brands of casualwear, activewear and footwear you want, all in one place, under one roof.
---

Bonworth Inc.: is a nationally known manufacturer and retailer of quality fashions with over 106 stores in 29 states. The corporate office is located in Hendersonville, North Carolina. It houses the flagship retail store and is the center of operations for design, manufacturing, and distribution. BonWorth opened it's first store in 1976 and began manufacturing in Hendersonville in 1980 and now has three factories and a distribution warehouse to supply them. BonWorth manufactures coordinating separates in misses and petite sizes, their specialty being embroideries. They manufacture specifically for their Outlet division. Address: 40 Francis Rd. PO Box 2890 Hendersonville, North Carolina 28793 USA Phone: 828-697-2216 Fax: 828-6972208 Email: npl@bonworth.com ContactName: Noren Lowe
---

Buckle : The Buckle, Inc. is a leading retailer of medium- to better-priced casual apparel, footwear and accessories for fashion-conscious young men and women. The Company currently operates over 300 stores in 38 states, under the names Buckle and The Buckle. Buckle markets a wide selection of brand names and private label casual apparel, including denims, other casual bottoms, tops, sportswear, outerwear, accessories and footwear. The Company emphasizes personalized attention to its guests (customers) and provides individual customer services such as free alterations, free gift-wrapping, layaways and a frequent shopper program. In addition to the retail locations, the Buckle Screen printing is a full-service solution offering a broad selection of promotional merchandise to outside athletic teams, organizations, clubs and individuals.
◊ Next Women's Clothing Stores

Don't forget to accessories your fashionable look with some fashion jewelry.
You can find additional shopping resources by searching the Amazon database for Women's Clothing or Juniors Fashion (actually on their web site they refer to juniors as Teens Clothing)
If you really want to get detailed, Women's Fashion has many categories. At this time, we may not have pages on the Apparel Search directory for each category. However, we most definitely want to keep you happy and well advised of your options. Therefore, we are providing below a list of categories that you can view via the Amazon database. By searching the women's clothing categories below, you will be able to investigate each clothing category by designer brand name, price range, clothing store name etc.