Time to learn more about this fashion retailer.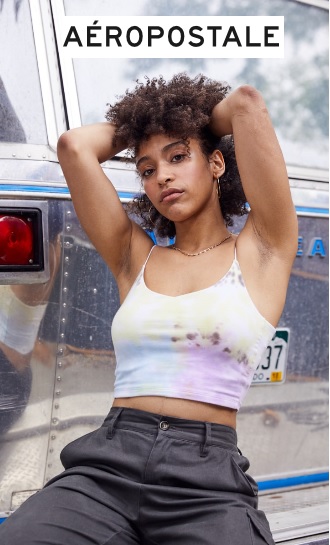 January 2019, they currently operate Aéropostale stores in the United States and Puerto Rico and the ecommerce site Aeropostale.com. Through licensing partnerships, over 350 Aéropostale stores are operated internationally. Some of the countries where they can be found include the United Arab Emirates, Bahrain, Saudi Arabia, Oman, Kuwait, Qatar, India, Egypt, Greece, Turkey, Philippines, Mexico, Panama, Guatemala and Chile, and the brand continues to expand to other international markets.
On May 4, 2016 Aéropostale, Inc. filed voluntary petitions under Chapter 11 of the U.S. Bankruptcy Code in the United States Bankruptcy Court for the Southern District of New York. The Company expects to use the Chapter 11 process to optimize its store footprint, access additional tools to shed or renegotiate burdensome contracts, resolve its ongoing disputes with Sycamore Partners and achieve long-term financial stability. The Company intends to emerge from the Chapter 11 process within the next six months as a standalone enterprise with a smaller store base, increased operating efficiencies and reduced SG&A expenses. Learn more about Aéropostale Chapter 11 filing.
---
Aéropostale, Inc. (NYSE: ARO), is a mall-based, specialty retailer of casual apparel and accessories, principally targeting 14 to 17 year-old young women and men. The company provides customers with a focused selection of high-quality, active-oriented, fashion and fashion basic merchandise at compelling values. Aéropostale maintains control over its proprietary brands by designing, sourcing, marketing and selling all of its own merchandise. Aéropostale products can only be purchased in its stores or on-line through its e-commerce website www.aeropostale.com.
The first Aéropostale store was opened in 1987 in the New York Area. The history of the Aéropostale name dates back to the 1920's. Compagnie Generale Aéropostale, a pioneer airmail company, was the first ever to fly between France, South Africa, and South America. Most definitely a spectacular achievement for its day. The early Aéropostale stores even captured the essence of this airmail voyage both in the original store design and in the aviation styled leather bomber jackets that they sold.
The company currently operates over 900 Aéropostale stores in 47 states, Puerto Rico and Canada (year 2009).
In June 2009, Aeropostale, Inc. has opened its first "P.S. from Aeropostale" store in the Palisades Mall in West Nyack, New York. The Company plans to open additional stores, as well as an e-commerce site at http://www.ps4u.com.
The new P.S. from Aeropostale(TM) brand offers trend-right merchandise at compelling values for girls and boys ages seven to twelve. The P.S. from Aeropostale store provides an experience that is cool for kids and enjoyable for parents.
Aéropostale uses numerous initiatives to maximize the impact of their marketing and advertising programs. Over the past few years, they have developed a marketing program that allows them to gain additional exposure for their brand on college campuses. Aéropostale sponsors a number of collegiate athletic conference tournaments by providing co-branded apparel and donating to various scholarships. In addition, they sell and market their products on various large campuses through organized sales events.
Their designers travel both internationally and domestically to get inspiration for the merchandise of the next several seasons. Designers work carefully with their merchants, who have an understanding of the current market, to ensure that their styles reflect the latest trends. The merchandise-planning department, along with our merchants, determines how many units are needed and when the styles should be brought into their stores.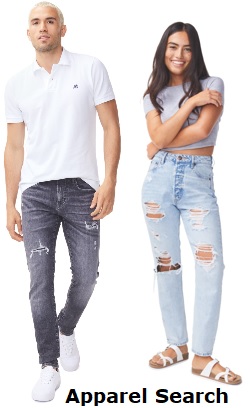 During fiscal 2007, they sourced approximately 69% of their merchandise from their top five merchandise vendors. Most of their vendors maintain sourcing offices in the United States, with the majority of their production factories located in Europe, Asia and Central America. Aéropostale engages a third party contractor to assess the compliance of their facilities with, among other things, local and United States labor laws and regulations as well as fair trade and business practices.
Aéropostale is an active supporter of collegiate academics offering various scholarships throughout the year to potential candidates looking to further their education.
Their corporate headquarters are at:
112 West 34th Street
22nd Floor
New York, New York 10120
Learn more about Aéropostale at their website.
Learn more about P.S from Aéropostale.
Read Aéropostale News.
Find a Aéropostale Careers.
Investor Relations and Aéropostale Stock.
ML62209 - Aéropostale