A capital is the most important city or town of a country or region, usually its seat of government and administrative center.
There is no accepted capital of the world, but it is said by many that the capital of the world is New York City because that is where the headquarters of the United Nations is located. A global power city, New York City has been described uniquely as the cultural, financial, and media capital of the world, and exerts a significant impact upon commerce, entertainment, research, technology, education, politics, tourism, art, fashion, and sports.
A fashion capital is a city which has a major influence on international fashion trends. Such a city would have design, production and retailing of fashion products. Additionally, such a location would have important fashion events such as fashion weeks, award shows, and fashion industry trade fairs. A fashion capital would generate significant economic output based on apparel, textiles, or footwear relevant markets. The cities considered the Big Four fashion capitals of the world are: Paris, Milan, London and New York. However, other cities are very important such as Hong Kong, Montreal, Los Angeles, etc.
From Barcelona to Berlin, Melbourne to Milan, the list of the most fashionable cities of the world can be debated. If you were to pick on fashion capital of the world to lead all others, which city would it be?
Which fashion mecca is top of the class? Rome, Milan, Barcelona, Madrid, Tokyo all all fabulous fashion destinations. Are one of these the true fashion capital of the world.
Where is the fashion capital of the world?
New York might be the fashion capital of the United States. But you would have to consult with Los Angeles, Miami, and other cities to see if they agree. Learn about the New York garment district.
Is New York the fashion capital of the world?
The world does not have one location voted to be the unanimous capital of the world. Does that mean that their is no fashion capital of the world?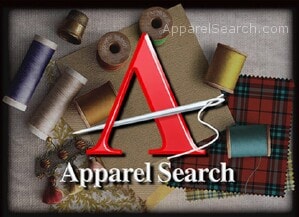 We hope this summary of fashion section has been of help to you.
Thank you for using the Apparel Search website.