Learn about the New York Fashion Industry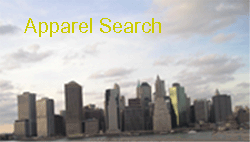 New York is a state in the northeastern United States. Many landmarks in New York are well known to both international and domestic visitors, with New York State hosting several of the world's most-visited tourist destinations including Times Square, Central Park, Niagara Falls (shared with Ontario), and Grand Central Terminal. New York is also home to the Statue of Liberty, a symbol of the United States and its ideals of freedom, democracy, and opportunity. Tourist attractions are only a small part of what New York has to offer. Textile and fashion innovation often stems from the creative offices in New York City. The Garment District, also known as the Garment Center, the Fashion District, or the Fashion Center, is a neighborhood located in the borough of Manhattan in New York City. The dense concentration of fashion-related uses give the neighborhood its name. The neighborhood, less than 1 square mile (2.6 km2), is generally considered to lie between Fifth Avenue and Ninth Avenue, from 34th to 42nd Streets.
New York Fashion Week, held in February and September of each year, is a semi-annual series of events (generally lasting 7–9 days) when international fashion collections are shown to buyers, the press and the general public. It is one of four major fashion weeks in the world.
Find resources for the New York Fashion Industry:
Fashion Public Relations in New York
Network about the NY Fashion Industry:
Shopping in the worlds leading fashion mecca.
Retail New York Clothing and Apparel Retailer directory
New York Shopping Destinations
Possibly the Best Fashion Boutiques
The New York fashion district is home to many of New York City's showrooms and to numerous major fashion designers and brands. The apparel industry of NYC caters to all aspects of the fashion process from design and production to wholesale selling. The city obviously also has a fine share of clothing and footwear retailers. The city has trendy boutiques as well as the worlds largest department stores. The Garment District has been known since the early 20th century as the center for fashion manufacturing and fashion design in the United States, and even the world; no other city has a comparable concentration of fashion businesses and talent in a single district. If you want to learn more about what is happening in the New York fashion industry, you can read New York fashion news and New York fashion blog posts to find various articles and reports on the business side of fashion.
Just in case you are curious about the meaning of a garment industry, you may want to read the Garment Industry Definition in the glossary.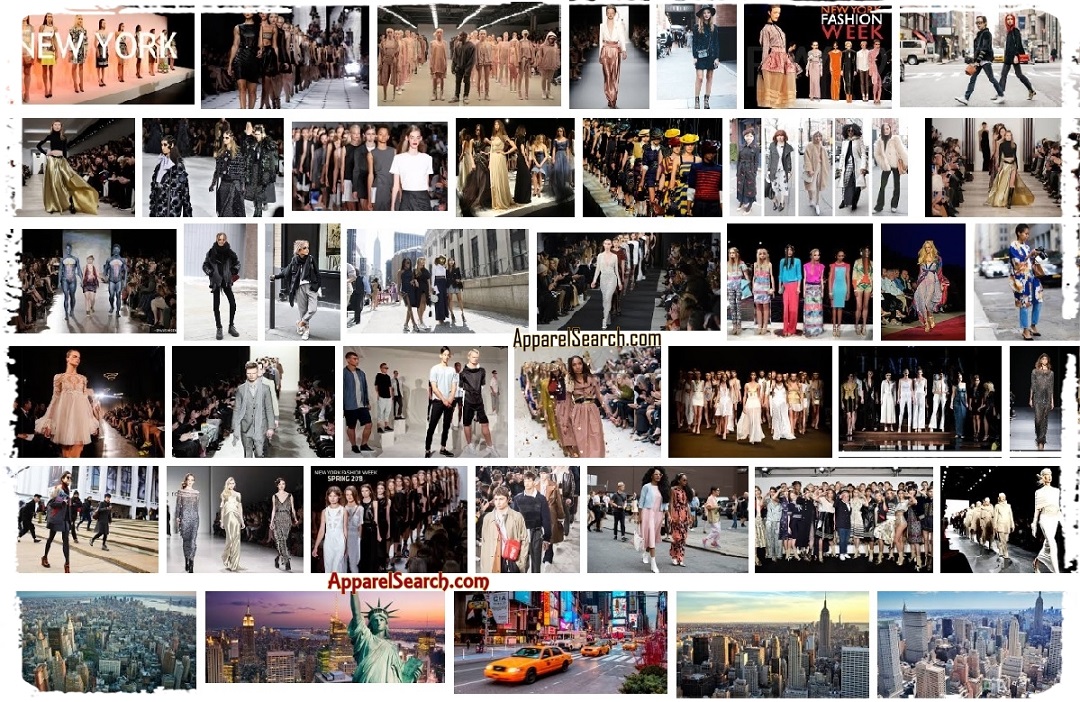 Below you will find addition resources regarding textile and garment companies in New York.

Fashion Center New York City

Apparel Industry Task Force (Department of Labor): Article 12A of the New York State Labor Law requires all Apparel Industry Manufacturers and Contractors to register each year, on or before January 15th, if they produce garments or accessories for garments in New York State. Registration ensures that apparel firms meet basic standards, such as maintaining Workers' Compensation/disability Insurance, providing Unemployment Insurance coverage, and paying outstanding civil penalties. The law requires that apparel firms do business only with registered apparel contractors and manufacturers.

Garment Manufacturers & Contractors Registration Database (New York): the Garment Manufacturers & Contractors Registration Database is arranged by the New York State Department of Labor.

NYCEDC is the City's primary engine for economic development, charged with leveraging the City's assets to drive growth, create jobs, and improve quality of life. They are an organization dedicated to New York City and its people. They use their expertise to develop, advise, manage, and invest to strengthen businesses and help neighborhoods thrive. NYCEDC also helps create affordable housing, new parks, shopping areas, community centers, cultural centers, and much more. New York City is the center of fashion, and offers unmatched assets such as world-class creative talent, retail space in highly-trafficked locations, best-in-class production companies and fashion and design schools. NYC is also home to more headquarters of fashion designers and fashion retailers than any other city in the US. On January 11, 2010, NYCEDC launched Fashion.NYC.2020, a strategic study to examine the challenges and opportunities facing the fashion industry. After conducting surveys and interviews with more than 500 industry professionals, NYCEDC developed a suite of several industry initiatives. The official source for NYC fashion information, a new initiative of the New York City Economic Development Corporation It's a FREE, one-stop-shop for information about doing business in NYC's fashion industry and includes:
A searchable directory of more than 5,000 NYC showrooms
A complete calendar of NYC Fashion Market Weeks
Tools to help emerging designers start and grow their businesses
A soon-to-be-launched sourcing database containing NYC suppliers and factories

Cho Studio: they are sewing factory and tailor. They do any type of work pattern, sample, production, chiffon, beading, leather and mostly everything and they indicate that they make high quality Address: 580 8Ave 19FL New York N.Y 10018 Phone: 1 212-382-1998 Fax: 1 212-382-0406 E-mail: terryremiux@hotmail.com
New York Factory

Sewing Contractor
---

Fashion Institute of Technology: The Fashion Institute of Technology (FIT) is a State University of New York college of art and design located in New York City, New York, United States. It was founded in 1944. In 1951, it became one of the first SUNY community colleges empowered to grant the Associate of Applied Science degree. Today, FIT also grants Bachelor's and Master's degrees in fashion and related fields. These include some unique programs, such as the United States' only degree-granting program in Accessories Design, and the only baccalaureate program in Cosmetics and Fragrance Marketing in the world.
---

Janco Enterprises Inc.: Janco Enterprises is a private label manufacture in New York. They do both domestic manufacturing and manufacturing in Asia & Pakistan. They have been doing private label manufacturing for the past 15years. They do small lots for startup companies as well as mass production. They manufacture for boutiques, specialty stores, catalogue companies and small startup companies. Address: 261 West 35th Street Suite 1401 New York, NY 10001 (212)239-4600 (212)239-1377fax e-mail jancoent224@aol.com Contact: Janice Grossman
---

Manolucci Handbag Manufacturing (USA): Establish in NYC 1983, Manolucci is a full service Sample and Production facility, With 5 Pattern / Sample makers, Production capability domestically on average 600 units a week, depending on product and no minimum. Overseas manufacturing solutions available with no limit and extremly small minimums. In house Sourcing available, aswell as Consulting for business strategy and market planning. This place is the total package, and is the #1 place major fashion houses and independent designers look to, to get the job done right! Address: 301 70th Street Guttenberg, NJ 07093 Phone 201-861-2259 Fax 201-861-2284 Contact name: Vic, Chris
Handbag Manufacturer

Sample Making

USA Factory

New York Factory
---

NYC Dye : Dyeing Service Garment District New York City. NYC Dye is New York City's premier small production color fusion fabric dyeing facility. Headquartered in the heart of the Garment District of New York City their dyeing services are commissioned by the most prestigious names in fashion and retail. Their services include:
1 – 300 yards of fabric dyeing including polyester

Lab Dips

24 hour service available

Goods returned rolled on tubes in poly bags

Polyester dyeing

Convenient Manhattan location

Free messenger for expedient service, free pick-up and delivery to Manhattan customers

Online App for customer collaboration and real time updates on work in progress.
---

New York Fashion from AM New York: fashion news blog from the News Paper, AM New York.
---

New York Menswear Show (NYMS) NAMSB is the National Association of Men's Sportswear Buyers, Inc., a not-for-profit membership association of men's wear retailers, with headquarters in New York City. Its members are men's wear retailers representing every type of store in every area of the country. NAMSB was founded in 1954 by retailers in response to the growth of men's sportswear as an apparel category. Its purpose was, and is, to promote the interests of men's sportswear and the men's apparel industry in general.
---

Olympus Fashion Week / New York Fashion Week.
---

Printsource New York : Printsource New York holds three shows a year at New York's Hotel Pennsylvania, located in Manhattan's Fashion District. The event showcases hundreds of collections by international textile design studios and agents. Attendees of Printsource include fashion and home textile executives, merchandisers, product developers and designers.

---

Quick Fuse & Cut Corp.: 260 West 36 street, New York, NY 10018 telephone 212-967-0311, fax 212-967-1432, email-quickfuse5@aol.com contact:Igor or Elly Goldenberg. They are one of the biggest cutting and fusing room in the garment district of New York, they can offer services such as marker, grading, cutting. fusing, sewing and also a full production. They welcome your visit at any time with all your apparel needs.
USA Factories

Sewing Contractor

Cutting Contractors
---

The Style Council (New York) In 1982, TSC's founders harnessed more than 10 years of industry insight working for the top designers in New York and Paris, and an intimate knowledge of Asia, to realize their vision-a superior one-stop studio that combined the manufacturing, design, and merchandising processes under one roof. Armed with an intimate understanding of their clients needs, TSC hired the best creative and tech design team in the industry and an innovative new studio was born. Next, TSC enlisted a seasoned sales team with first hand knowledge of the fashion industry, as well as relationships with the top retailers, designers, merchandisers and manufactures here and abroad. TSC invested in the smartest technologies and expanded its basic concept to include a total design facility, capable of taking projects from concept to completion. With a focus on employee stability and an ability to move steps ahead of the trends, TSC is now one of the country's leading design and service studio.