The New York Fashion Incubator website has closed in 2020.
Please visit the fashion incubator page to find additional resources.
Below for historical reference:
New York is one of the most influential cities in the United States for many reasons. In fact, NY is among the top most influential cities in the entire world. As with most business categories, New York is important to the fashion industry.
In the realm of fashion, NYC is most certainly one of the leading international fashion markets. Sure, Paris, Milan, Hong Kong, and other cities are important. However, New York really has a vibe and style that is all it's own. New York is considered a melting pot in regard to it's human population. In our opinion, the city is more importantly a huge melting pot in regarding to fashion. When combining the five boroughs, it is hard to find a fashion trend that is not accounted for in one way or another. Even if the style originates from another country, the trend will most certainly find it's way into the big apple.
In addition to being a place for manufacturing, wholesaling, and retailing, the city that never sleeps has a sense of style that is simply unmatched. From internationally recognized fashion designers to freshman at a fashion school, New York has a creative element that goes far and beyond most major cities. In summary, the city truly has a wide and ample assortment of fashion industry talent.
Incubators are designed to accelerate the successful development of entrepreneurial companies through an array of business support resources and services. These services are typically developed and orchestrated by incubator management and offered both in the incubator and through its network of contacts. Incubators vary in the way they deliver their services, in their organizational structure, and in the types of clients they serve. In regard to "fashion incubators", the services offered are obviously designed around what would be beneficial to a clothing company. For example, a fashion incubator may offer assistance with brand development, garment production, brand marketing, financial support, etc. If you want to learn more about incubators, you may want to simply ask, "What is a fashion incubator?".
The goal of the New York Fashion Incubator is as follows:
Assist New York Fashion Designers

Assist New York Clothing Manufacturers

Assist Educators Working in New York and specializing in fashion or textile subjects.

Assist Fashion Students

Assist with Brand Development & Marketing
The methods that will be utilized by the New York Fashion Incubator may include:
Internship Program Assistance

Employment Services

Research Grant Opportunities

Business Development Grant Opportunities

Financial Aid and Management Assistance

Shared Space Opportunities

Access to Apparel Production Machinery such as sewing machinery, embroidery machines, pattern making software, plotters, etc.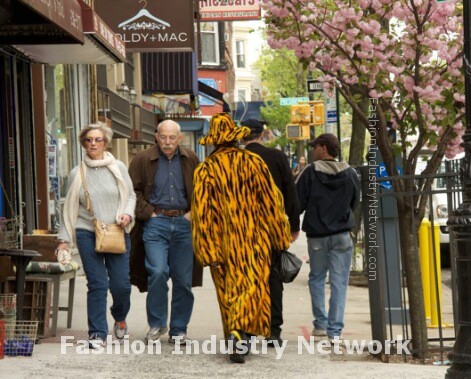 Unlike many business assistance programs, business incubators generally do not serve any and all companies. Entrepreneurs who wish to enter a business incubation program typically must apply for admission (consult with each incubator to learn their requirements). Acceptance criteria vary from program to program, but in general only those with feasible business ideas and a workable business plan are admitted to a program.