If you own, work in, or know, a clothing or textile related factory in the United States of America, please let us know. It is our pleasure to help promote USA garment producers. If you are a clothing manufacturer in the USA, you can get listed on Apparel Search for free. This is for companies that actually own garment or textile production facilities in the United States. Please note, we can NOT guarantee that all companies listed in this section are manufacturers in the USA. We try to keep the listing as accurate as possible, but some times companies change their business practices with out informing us. If you find companies in this section that do not appear to own clothing factories in the USA, please let us know so we can further investigate. Thanks...
COVID-19 Update Julie Hutton Inc. is currently manufacturing medical gowns and facemasks. They are ready, willing, and available to manufacture PPE garments to your specifications. These garments will be Made in the USA of Made in the USA fabric. See below for contact information.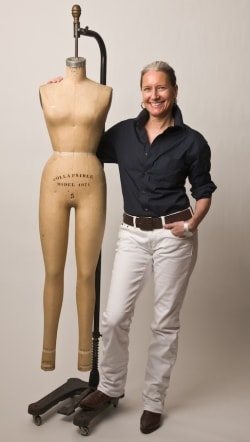 Julie Hutton Inc. Julie Hutton, Inc: Whether you are an established brand, or a novice with an idea, Julie Hutton, Inc. offers extensive expertise backed by decades of experience in design, fabric sourcing, color direction, garment specifications, pattern making, sample production, marking, and grading for fit and size. "Personal Label" targets the needs of the aspiring designer, or existing small brand. If you want to design and produce your own line, or are an existing brand needing production and manufacturing services, Personal Label is for you. With close control of their domestic factories, they are able to produce small runs at competitive prices. Address 140 E. 28th Street, Suite 5K, New York, NY 10016 Phone 212.532.5126 Fax 212 532 0109 E-mail julie@juliehuttoninc.com Contact Person: Julie Hutton

9b Apparel : 9b Apparel is a full service apparel manufacturer located in the heart of the garment district in Downtown Los Angeles. 9b produces it's organic and natural boutique maternity collection twice a year. Further, 9b private label manufactures maternity and non-maternity knits, natural and organic fabrics, and premium denim for many designers, manufacturers, and chains. All production is conducted in Southern California. Address: 850 S. Broadway, #801-B Los Angeles, CA 90014 Phone (213) 622-6655 Fax - (213) 622-6656 E-mail : privatelabel@9bapparel.com Contact name : Art Rahbar
---

4u Apparel Inc. (United States): They are a contractor that specialize in outerwear for ladies & men. Their extensive location is set up to facilitate the production of your goods. Address: 900 74th street 3rd Floor North Bergen, NJ 07047 Phone: (201) 868-6065 or (201) 868-6067 Fax: (201) 868-6057 Email: Wer4uapparel@aol.com Contact : James or Arlene
---

Accurate Knitting DBA Mercedes Finishing : they knit sew children's, juniors, ladies and plus sizes sweaters. They provide complete package from samples, yarns to shipping. Address: 63 Flushing Ave Bldg 3 Suite Emerald 201 Brooklyn, NY 11205 Phone 646 552 2216 Fax 718 951 3801 Email Accurateknitting@gmail.com Contact: Phillip Franzos
---

ADF Accessories: Men's Neckwear & Accessory company delivering Made in USA Production (CMT) to the trade. In business here a bit over 10 years, also source fabric and deliver complete private label neckwear packages. Address: 381 Sunrise Highway, Unit R5, Lynbrook, NY 11563 516-612-7445 paul@adfaccessories.com Contact: Paul Eilenberg
---

Advantage Embroidered Patches (USA) : They offer custom embroidery, embroidered patches, screen printing, Lapel pins, embroidery design and digitizing. Their embroidery design, digitizing, and manufacturing are done in house. Address: 48 Bi-State Plaza Old Tappan, NJ 07675 PH 201-573-6200 FAX 201-358-9506 Contact: Darren McLeary
Embroidery

Digitizing

Patches
---

All American / The Better Line : Women owned business. All American made manufacturer of promotional and usable textile products. Cuts, sews and screenprints all in house. Quick turn around times. Gender: Men and women. Also children sized products Wide variety of, but not limited to: Promotional products: Smocks, vests, aprons, tote bags, baby bibs, laundry bags, armbands. Usable Products: safety vests, medical products, including, wheelchair bags, walker totes. Athletic accessories, sport bags, locker organizers, golf towels, stadium cushions. All American Address: E5875 County Road J, Menomonie WI 54751. Telephone: 800-356-2226 Fax: 715-235-2266. Email: aam@betterline.com Contact: Nancy Smith
---

American Giant: American Giant was founded in a moment of opportunity: where their dissatisfaction with the way clothes were made, met new technologies that enabled smaller supply chains and selling directly to people like you over the internet. They jumped, confident in their belief that, through American ingenuity and innovation, they could go against the current and do better. They started here: by making a better hoodie (and later jeans, T-shirts and more) with honest, human values built in.
---

Amex Manufacturing., LP (USA) : Contract textile designing, sewing and fabrication services for the apparel, automotive, medical, furnishing and military markets. Also, subassembly services.
---

Amma Maternity : is a boutique style manufacturer of maternity wear. In addition, Amma private lables not only maternity clothing, but other womens wear. Amma does not require large quantity orders and it's advantage is to serve companies that do not want to deal with the hassels and risks of over seas production. Located in Los Angeles, Amma serves domestic and international accounts. They pride themselves in saving their clients money, time and presenting them with superior products. Address: 850 S. Broadway, #801-B Los Angeles, CA 90014 Phone: 213-622-6655 FAX: 213-622-6656 Email: ammausa@hotmail.com Contact : Art Rahbar
---

Americal Corp. (USA)
Address: 389 Americal Rd. Henderson, North Carolina 27536 USA Phone: 252-762-2113 Fax: 252-438-3371 Email: debras@ameripeds.com Contact: Debra Smiley
Manufacturer Item # 1: Womern's Sheers
Manufacturer Item # 2: Women's Tights
Manufacturer Item # 3: Women's Socks
---

American Apparel : American Apparel is one of the most passionate and innovative wholesale blank T-shirt and apparel manufacturer in the world. They are committed to producing garments of the highest quality while pioneering industry standards of social responsibility in the workplace. They are now one of the largest garment factories in the United States. No offshore manufacturing, no sub-contractors. Address: 747 Warehouse Street Los Angeles, California 90021 USA Phone: 213-488-0226 Fax: 213-488-0334 Email: info@americanapparel.net Contact: Dov Charney - Senior Partner
Gender: Men's and Women's
Manufacturer Item # 1: T Shirts
Manufacturer Item # 2: Panties
Manufacturer Item # 3: Sweatshirts
Manufacturer Item # 4: Tank Tops
Manufacturer Item # 5: Dresses
---

Anna Victoria (United States) : They manufacture dresses & sportswear for girls from size 7-14 to junior & young miss . They are making high quality garments in microfiber, silk, linen, cotton & sheer chiffon. With this group of fabrics, they are the trendsetters in the fashion industry. Address: 361 W . Gordon St. Allentown Pennsylvania , United States 18102 Phone: [610] 770-1266 Fax: [610] 770-1266 Email: annavictoria1@prodigy.net Contact: Ann Hoang /founder
Manufacturer Item # 1: Girl 7-14&tween Dress
Manufacturer Item # 2: Girl & Tween seperate & relate
Manufacturer Item # 3: Prom & Flowergirl Dress
Manufacturer Item # 4: Girls & Tween sportswears
---

Antaky Quilting Co (USA) : They are a 3rd generation, state-of-the-art quilting company with nearly a century of experience. Antaky Quilting has the quality and service to meet all of your manufacturing needs. Contract quilting services to the apparel, home furnishings and uniform industries.

---

Anvil Knitwear Inc. :Anvil Knitwear, Inc. is a leading designer, manufacturer and marketer of high quality activewear which sells its products primarily into the "imprinted" or "decorated" segment of the U.S. apparel industry. Anvil offers an extensive line of activewear products and accessories in a variety of styles, colors and fabrics, designed for men, women and children, including long and short sleeve T-shirts, polo shirts, henleys, athletic shorts, caps, towels and bags. Anvil Knitwear has a history of over 25 years in its business segment. Anvil's corporate headquarters is in New York City with facilities in North and South Carolina, and offshore.

---

Apparel 2000 (USA) : Apparel 2000 offers highly experienced custom embroidery and digitizing services. Their attention to detail and customer service ensure your embroidery project will be fulfilled to your satisfaction. A2K combines state of the art digitizing and embroidery techniques with over 70 years of hands on embroidery and logo design experience. They have an extensive online catalog of name brand apparel available for direct embroidery. They specialize in military patches and have been creating custom patches for the U.S. Military for decades. Address: 35 Pond Park Rd Unit 11 Hingham, MA 02043 ph. 877-252-2002 fax 781-740-6669 email: a2kweb@comcast.net contact: Bob Mazzola
---

Apparel Specialists, Inc (USA) Custom embroidery and screen printing services of corporate and consumer designs and logos.
---

A. Wimpfheimer & Bro., Inc. : fine velvets, velveteen and corduroy. Made in the USA.
---

Bamboosa : Bamboosa is a manufacturing company in SC producing Adult clothing and Baby products made of viscose from bamboo, along with organic cotton. We only make USA products and our bamboo is certified organic by the USDA. Address: 32 Seaboard Road, Andrews, SC 29510 Phone 1-800-673-8461 E-mail: mindy@bamboosa.com Contact: Mindy Johnson
---

Badger Sportswear : they currently manufacture a sports apparel product line in the United States and Mexico. The line consists of fashion activewear and t-shirts, sweatshirts, jersey's, henley's, mesh tops and bottoms, windwear, outerwear, headbands, blankets and much more. Their products are serviced using the "Badger Sport" brand through a national network of 16 major wholesalers in over 40 different locations. These locations service a multitude of businesses including: screen printers, embroiderers, promotional product dealers, schools, recreational leagues and many more. The final end users of these products range from recreational athletic teams, corporate programs and events, cheerleaders, school teams and physical education programs, club sports, park and recreation centers, and youth leagues, to name a few.

---

Baikal Inc. Contract manufacturer of leather, fabric, nylon and pvc handbags. 10,000 sq.foot facilty in the heart of New York City. 3 full time samplemakers. Production capacity of about 500 med. complexity of bags per day. From simple sketch to production and drop shipping. New designers are welcome. They will help source hardware, leather, linings etc. Address: 341 west 38th Street New York, NY 10018 USA Tel.212-239-4650 Fax.212-239-4679 Contact Josef Itskovich at josef@bagman.com or sales@bagman.com
---

Bearse Manufacturing : Bearse Manufacturing is a premier manufacturer of custom sewn goods that carry that the Made in the USA label. They serve industrial and commercial customers looking for bulk order quantities of product. They offer cut and sew services for a wide variety of products including bags, totes, carrying cases, pouches, and portfolios. They also have capabilities in material selection, imprinting, and packaging. Chicago Address: 3815 W. Cortland Chicago, Illinois 60647 USA Phone: 773-235-8710 Fax: 773-235-8716 Email: info@bearseusa.com Contact: Tom Auer, COO
Manufacturer Item # 1: Bags
Manufacturer Item # 2: Totes
Manufacturer Item # 3: Pouches
---

Benchmark FR : They specialize in the manufacturing of arc and flame resistant clothing. Since 2002 they manufacture in the USA. They produce their own brand and provide private label services for a select few. Address: 1521 E. McFadden, F, Santa Ana, CA 927005 714-360-0663 wayne@benchmarkfr.com contact: Wayne Deer
---

Bennett Dye Co (USA) : Bennett Dye Co. has been an established Dye House for over 75 years, but has specialized in garment finishing since 1983. They offer many garment enhancements, including direct, reactive and pigment dyeing. In addition they do enzyme wash, garment wash, stone and acid wash (denim or cotton garments) as well as tie-dyeing. For further information, please contact them. Address: 2552 N. 3rd St., Philadelphia, Pa. 19133 Phone: 215-739-0432 Fax: 215-426-3120 E-Mail: Bennettdye@aol.com Contact: Lee Sunderland Bennett Dye Co. (Philadelphia, Pa.)
Dyeing Textiles: direct dyeing, reactive dyeing, pigment dyeing, Tie Dye.

Enzyme Wash

Garment Wash

Stone Wash

Acid Wash

Depilling Garment Wash

Anti-Microbial Garment Washing

Water Repellant Garment Wash

Stain Resist Garment Finishing
---

Bloomfashion USA Manufacturer Inc.: Bloom Fashion USA. They manufacturer clothing in the United States. They offer the services of sewing, cutting, grading, etc. They have run this company more then 15 years. They have pattern makers, more then 50 sewing, cutting, variety machines for making clothes. They can also sew brand labels. Their company is in Virginia. They provide full service that their customers want. They do not have minimum order standards so you can order however you want. E-mail: racheljung1133@gmail.com or sales@bloomfashionusa.com
USA Clothing Factory

Sewing Contractor

Cutting Contractor
---

Body Basic Manufacturing, Inc.: Full service CMT Factory with product development capabilities, workable minimum quantities, high quality workmanship, knits and woven. No job too big or small, startups welcomed. In business since 1989. They manufacturer knits and wovens. For product development and manufacturing inquiries for more information. California state licensed and a fully compliant factory. Address: 1602 N. Susan St. Unit A Santa Ana, Ca 92703 (818) 676-9454 valeriebcooper@gmail.com Contact: Valerie Cooper
Manufacturer of shirts
Manufacturer of dresses
Manufacturer of activewear
Manufacturer of leggings
Sewing Contractor
USA Clothing Manufacturer
---

BOMME STUDIO is a USA Clothing Manufacturer and fashion marketing studio based in Los Angeles, CA. We are a full-package development house and clothing manufacturer offering a full range of services in product development, apparel production, and digital marketing. Additionally, they provide custom build and made-to-order services for film, television and entertainment productions. Well dressed for a New Earth and proudly Made in California. Contact Name: Bo Metz Address: 2130 Clifford St, Los Angeles, CA 90026 Phone: 323-744-9403 Email: bomme@bommestudio.com
USA Clothing Manufacturer
---

Carol Davis Sportswear (USA) : Carol Davis Sportswear manufacturers high-performance, thermal long underwear for all cold weather activities. Their high quality, very warm long underwear, thermal socks, neckwarmers, hooded mittens and skull caps are great for all winter sports -- cold weather hunting, fishing, snowmobiling, scuba, the paddle sports, motorcycling, motorsports, equestrian activities, as well as for those who work or simply play in cold conditions. Their thermal long underwear is constructed of Polartec(R) Powerstretch(R), a super lightweight thermal fleece that stretches in all directions for full range of motion with no restriction of movement. It is sheer comfort to wear. It wicks perspiration away from the skin very quickly to keep the wearer dry, warm and comfortable. It breathes to help keep body temperature even and the fabric retards the growth of body bacteria so it controls body odors beautifully. All of their products are made 100% in the USA.
---

Carolina Apparel Group/ Coville [Carolina Apparel Group Profile on Apparel Search] (USA) : is a manufacturer of "body-size" circular knit fabrics and thermal underwear, offering the comfort and cost benefits of body-size, side -seamless fabric and apparel Made in the USA. Carolina Apparel specializes in thermals for well-known brand names, major retailers' private labels and for the US Armed forces. From performance, wicking base-layer for the outdoors man, to comfortable cotton prints for kids. Their quick replenishment on in-season items, coupled with their cost-efficient manufacturing advantages makes us and attractive, experienced alternative to offshore manufacturing.
Manufacturer Item #1: Thermal underwear (all genders)
Manufacturer Item #2: Base Layer (all genders)
Manufacturer Item #3: Knit shirts
Manufacturer Item #4: Underwear

Manufacturer of fabric: Ribs, Thremal, Raschel, Waffle, Jersey, Circular Knit, Greige fabric
---

Carter & Mayes Shirtmakers Inc. : is atotally vertical U.S.A. Manufacturer of fabric and uniform apparel, with a policy of selling from their factory directly to their customers No Middleman means great Savings up to 40%. For quality, lowest cost and 7-10 day delivery they manufacture from the raw yarn to the finished apparel in their U.S. factories. Their shirt/uniform manufacturing starts with North Carolina Made yarn, which is knit into un-dyed fabric on their own knitting machines (knitting capacity 8,000 pounds per day). Next the fabric is dyed in high pressure dye machines (capacity 8,000 pounds per day). They then cut, sew, embroider if desired and ship all from their WV U.S.A. factory (capacity 130,000 150,000 units per month). Carter & Mayes Shirtmakers, Inc. PO BOX 212 Paden City, WV 26159 Phone: 1-800-363-7018 Fax: 1-800-363-2824 E-mail: carterandmayes@frontier.com Contacts: Harry Candland, President Connie Hickman, Sales/customer Service
---

Cherie Bixler Pattern Service & Consultants : they do production of high quality clothing; tees & knits, fully lined sportswear & silk, men's shirts, children's clothing. Samples & Production in USA. No production too small but best price starts at 100 to 200 pieces (can be assorted sizes & colors of 1 style). Machines include: single needle, merrow, button hole, pearl, cover stitch, blind stitch & tack. All production is steamed/pressed and flat packed in bags or hanging bags. All labels and hangtags attached. They make patterns-samples-assist with mark/grade & cut of production. Sewing done in house at New Jersey location. This is a small facility with focus and attention to quality. They are a good fit for contemporary & designer quality.
Production
Sample Making
Pattern Making
---

Clothier Design Source was established in 2006 as a resource to offer expertise in apparel design, soft good engineering, product development & manufacturing that enables private label brands to grow. Located in St. Paul, Minnesota, their team of 35 plus skilled individuals produces sewn goods for a variety of companies large and small IN THE USA, UNDER THEIR ROOF. CDS is a leader and advocate for bringing apparel production back to the USA. They have worked with brands from all over the country. Some of these brands are well established and have been around for years while others are just starting out. Their team has the ability to develop almost any type of sewn product including women's, men's, children's and non-garment soft goods. Their specialties include athletic and high stretch apparel, medical and functional garments, technical and innovative products as well as childrenswear. Clothier Design Source 165 Bridgepoint Drive, South Saint Paul, MN 55075 651-225-8025
Fitness Fashion Manufacturers
---

C & S Manufacturing Inc. (United States) : formerly known as C & C Manufacturing. Established in 1991, they are an outerwear, uniform manufacturing company. They specialize in young girl's special occassion and casual dresses. They work in woven and knitted clothing for the apparel trade. Companies usually supply them with the material and they sew this into apparel. Their factory is located in Fairfax, Virginia and all their work is proudly "MADE IN THE USA". Their repeat, satisfied customers include: Macy's, Sears and Roebuck, Kohls, K-Mart and Walmart. They are female/minority owned. They speak Korean & English. Address: 2929-F Eskridge Road Fairfax Virginia 22031 USA Phone: 703-280-2234 Fax: 703-849-0803 Email: sales@cnsmanufacture.com Contact: Pascal, Marketing mgr
Gender: Women's and Girls
Manufacturer Item # 1: young girl's dresses
Manufacturer Item # 2: children's clothing
Manufacturer Item # 3: women's blouses
Manufacturer Item # 4: uniforms
Manufacturer Item # 5: women's skirts
Manufacturer Item # 6: woven outerwear
Manufacturer Item # 7: knitted outerwear
---

Cone Denim : Founded in 1891, Cone Mills Corporation, headquartered in Greensboro, NC, is the world's largest producer of denim fabrics and the largest commission printer and a leading producer of wide-jacquard fabrics for home furnishings in the United States. Manufacturing facilities are located in North Carolina and South Carolina, with a joint venture plant in Coahuila, Mexico.
---

Consolidated Cordage Corp manufacturer of the industrial textile products. SBA 8a & SDB certified 100% WBE #1 Quality 1/64"-6" Twisted Rope, Braided Cord, Twine, Elastic, Hook & Loop, Tape, Web, Nets and Related Assemblies. Address: 744 Periwinkle St Boca Raton, Fl 33486-3577 Ph # 561-347-7247 Contact: Renee Ciaccio, Business Manager Email: info@consolidatedcordage.com
---

Crescent Belt (USA) Crescent Belt Manufacturers, located outside of New Orleans, Louisiana, is a wholesale manufacturer of exotic leather goods. Founded in 1926, Crescent Belt has been creating custom Alligator belts for over seventy years. The tradition of hand crafting a fine belt requires the skill and patience of an artisan. Their craftsmen have maintained this tradition to insure the Alligator belts they make today share the quality of those made in years past. Crescent Alligator belts, as well as the other exotic and casual skin belts they create, are all hand-made using only the finest materials available. The Crescent belt is non-stitched, lined with high-quality steer hide and has a removable belt buckle.
Manufacturer of Belts

Wholesaler of Belts
---

Doki Geki : They are a trendy womenswear wholesaler and manufacturer based off downtown Los Angeles. They do not have an order minimum, and they ship whithin a day of ordering for in stock merchandise. They receive new styles very frequently. They design and manufacture their clothing in Los Angeles California. Their parent company is Scott Apparel, Inc. Dokigeki is their Junior division. Their styles are domestic and they also have a showroom located in downtown Los Angeles which is separate from their factory.
---

Dunn Mfg. Co./ Profile They have been producing promotional textile products almost 100 years, since 1905. They must be doing something right. Click on their "PRODUCTS" box to search for the items they stock. Click on the "SERVICES" box for the various services they perform. They do not use voicemail; you will always get a courteous person who will give you information, whether or not they make the sale. They have sample production facilities in Vinita, OK and Pageland, SC to better assist you. In this way they can take care of the urgent orders at a competitive price locally, and the large stock orders and production from their 2 plants in Monroe NC, Los Angeles CA at world competitive prices. These plants have been owned and operated by the Dunn family for four generations. Address 1400 Goldmine Road Monroe North Carolina 28110 Phone 800 868-7111 or Phone 704 283-2147 Fax 704 289-6857 E-mail dunnnc@aol.com or gary@dunnmfg.com Central US factory; Gina Farley 800 259-7874 West Coast US factory; Danny Esposito 323 261-2990
---

Elbeco, Inc : Elbeco Incorporated is an over 100-year-old family-owned company based in Reading, PA, that manufactures uniforms and personal protective equipment for Police, Fire, EMS, Postal, Tactical and Transportation departments throughout the US, Canada and Mexico. Elbeco continues to produce over 20% of its products in the US, and is the largest employer of union sewers in the industry. They supply over 1.5 million uniforms to over 17,000 governmental agencies and private companies in North America. Their products can be purchased through our international network of over 400 authorized dealers and dedicated field representatives. For more information please contact them at 800-468-4654 or www.elbeco.com. Address - 4418 Pottsville Pike, Reading, PA 19605 (corporate office) Phone – 800-468-4654 E-mail – marketing@elbeco.com Contact: Taryne Williams, Marketing
---

Fashion Sources, Inc.: For more than thirty years Fashion Sources has been direct spokesperson for, and employee of, five CMT apparel factories located in the USA. The factories employ 400 people, are long established and have made, or are currently making, clothing for Pendleton Woolen Mills Bill's Khakis, Carhartt, Woolrich, Bonobos and many others. The primary products of these excellent factories include men's and women's tailored woven button down shirts, tailored pants, casual pants, skirts, tailored blazers and coats, casual jackets, outerwear, polo shirts, hoodies, knit bottoms, woven boxer shorts, gowns, jeans and cargo pants. If your company has interest in manufacturing apparel in the USA and the western hemisphere please contact them. Address: 1006 East Montgomery Avenue North Wales, PA 19454 Phone 215 699 6801 Contact Allen Edelson email: Allen@fashionsourcesinc.com Manufacturer items include:: woven button down shirts, uniform shirts, blouses, dress pants & casual pants, work pants, jeans, skirts, tailored blazers & pea coats, knit polo shirts & knit bottoms, boxer shorts, dresses.
Sewing Contractor
USA Clothing Factories
---

FesslerUSA provides design support services and production services to the private label fashion knitwear industry. Working hand-in-hand with your design and production teams, FesslerUSA helps designers and specialty retailers bring leading edge concepts, fabrics and styles to market. Their fully-integrated, company-owned facilities produce over 50 custom styles per week, of about 1,200 units each. FesslerUSA specializes in quick turn of high quality, lower volume orders. FesslerUSA is a premier provider of garment dyed and dyeable knitwear apparel, strictly for private label. As a 100% made-in-the-USA manufacturer, FesslerUSA has proudly served the fashion apparel market for over 106 years. Address: 216 West Independence Street, PO Box 215, Orwigsburg, PA 17961 Phone : 570-366-0531 Fax 570-366-8947 E-mail sales@fesslerusa.com Contact name Alison Morgan
---

Flexsystems USA Inc. (USA) :Flexsystems USA Incorporated (USA) is a USA manufacturer of molded pvc labels, soft pvc and rubber trim, 3D flexible soft pvc molded hang tags, pvc rubber zipper pulls and silicone and rubber labels. They also offer phthalate free and eco friendly material for 3D molded soft flexible pvc labels and trim. In addition, They import from the Orient and have over 30 factories that they work with. Their services include sewing and heat seal on site, fulfillment, assembly, packaging and custom product development. They have been making pvc labels in the USA for over 16 years. They offer rush services (production in days, million piece orders in 8-9 weeks). In addition to labels for outdoor products, shoes, bags, hat labels, polo shirts and jackets, they offer promotional keychains, cell phone charms, coasters, kickstand pads, pet products, magnets, hang tags and any custom plastic product you wish. They can customize your logo with glitter, reflective material and fragrance. Their newest breakthrough is a sewable four color process label called Flex 4CP. Normally computer generated, animated or just plain detailed logo was sent back to be simplified. Not any longer. They can replicate any logo and turn it into a sew on label. Works great outdoors and will endure the heat, cold crack, saltwater, chlorine, abrasion and any other tough environment. Besides the four color process sew on labels, they can make hang tags, zipper pulls, coasters, dog tags, medallions, wristbands-all with soft flexible pvc or rubber. And if you prefer silicone, rubber or TPU, they can use these materials as well. Their cover up service has come in handy for many clothing companies. They can use their rubber patches or rubber emblems to cover up embroidery or silkscreen errors. So you can turn your blemished goods into working inventory. Flexsystems USA Incorporated e-mail sales@flexsystems.com Address: 727 West Main Street. El Cajon, Ca. 92020. Tel: 619. 401 1858
They manufacturer, Soft PVC Labels, Rubber patches, PVC 3D molded zipper pulls, Heat Transfers, Hang tags, Trade Show giveaways, Decoration, relabeling services, Fulfillment, assembly, warehousing services, Stickers, Urethane domes, Silicone and Rubber labels, zipper pulls, Recycled pvc labels, zipper pulls, hang tags and trade show giveaways
If you find a company on these pages that does not produce their clothing in the USA, please Contact Us
Note: we will sometimes have advertisements that are automatically generated appear on these pages. Unfortunately, we can not control the exact ads on this page so we can not guarantee that they will be USA suppliers. Please check directly with the companies you contact prior to making purchases.