What is a hash mark and why is it important to the fashion industry?
The hash mark, or pound symbol, (#) is now known by social media users as a "hashtag" or "hash tag". Posts that have the same keywords prefixed with the # symbol are grouped together in user searches, bringing a level of organization.
As will all industries, marketing and brand awareness is important to the fashion industry. Using the internet and social media for marketing is critial. The hashtag helps a fashion company promote their message.
A hashtag is a keyword or phrase preceded by the hash symbol (#), that people include in their social media posts. Essentially, it makes the content of your post accessible to all people with similar interests, even if they're not your followers or fans.
The primary purpose of a hashtag is to bring conversations on the same topic into a single thread to make it convenient for information consumers to view and compare ideas.
#Fashion
A hashtag is a type of metadata tag used on social networks and microblogging services, allowing users to apply dynamic, user-generated tagging which makes it possible for others to easily find messages with a specific theme or content; it allows easy, informal markup of folk taxonomy without need of any formal taxonomy or markup language.
Fashion hashtags can help text or images go viral. Learn about viral fashion marketing.
#FashionIndustry
Social media plays an important role in the fashion industry. This modern method of communication has enabled consumers to have much more interaction with fashion companies & designers. Fashion designers can now receive first hand feedback directly from consumers. Unlike traditional advertising platforms, such as billboard ads, magazine ads and television commercials, which the fashion company and their advertising agency had complete control over, when fashion companies do a social media marketing campaign the consumers can chime in with opinions on social media. One way that consumers can collectively communicate their opinion is with the use of hashtags. Learn more about fashion industry social media.
You can find fashion hashtags on websites such as Instagram, Facebook, Pinterest, Twitter, and others.
#Fashion on Pinterest for fabulous fashion photos and more.
Here are a few of the leading fashion hashtags:
#ootd ("Outfit of the Day")
#instafashion
#vintage
#fashionblogger
#fashionista
#streetstyle
#stylish
#mensfashion
#womensfashion
#clothes
#sneakers
#fashionable
#beautyblogger
#accessories
#designers
#style
How many hashtags are too many on a post? Don't over do it.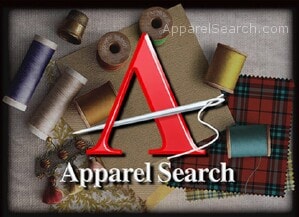 #fashion #like #follow #style have you done your hashtag research?
You may also find interest in learning about social bookmarking fashion websites.
Simply put, a hashtag is an easy way for people to categorize, find and join conversations on a particular topic.
We hope this summary of fashion section has been of help to you.
Thank you for using the Apparel Search website.