A fashion education is not all about colleges and universities. Some high schools also teach fashion relevant subjects.
Get an introduction to fashion design and manufacturing at an early stage in life. You don't have to go to college to learn about the fashion industry.
Learn about pre-college course relevant to fashion or textiles.
High School of Fashion Industries (New York) is a secondary school located in Manhattan, New York City, New York. HSFI serves grades 9 through 12 and is a part of the New York City Department of Education. HSFI has magnet programs related to fashion design, fashion art, textile design, marketing and visual merchandising. Learn more about The High School of Fashion Industries.
High School of Art and Design (New York)
Not a high school but it is a fashion education for high school students:
The Summer Fashion Academy (Kent State) The academy is a one-week program that introduces high school students to key areas in fashion design and merchandising. The Summer Fashion Academy will allow creative, motivated teens to explore their passion for fashion in a pre-college, summer residence program. Our mission is to inspire creative and resourceful fashion leaders.
Fashion Institute of New York Pre-college Courses : Experience the cultural vibrancy of FIT and NYC while choosing from over 130 longand short-term courses in art, fashion, merchandising, international marketing, photography,interior design, film and media and more.
Cornell Design Award for High School Students: The Cornell Design Award for High School students was established in 2009 as a way to introduce High School students to opportunities in Fashion Design.
Parsons Pre-College Academy: Designed for students in grades 3 through 12, Parsons' Pre-College Academy meets on Saturday mornings during the school year in the fall and spring and for two weeks in August. Classes are organized by grade level for elementary, middle, and high school groups.
Fashion Design programs are perfect for anyone fascinated by the creative and outrageous possibilities of fashion. If you have an eye for style, color, trends, and flair, you might want to consider this field. According to the Parsons School of Design, however, Fashion Design is about more than beautiful clothes. It is a barometric gauge of our society and culture. If you pursue a career in Fashion Design you'll also design shoes, accessories, and even costumes. You'll be sketching and designing on both paper and computer, and most programs culminate in a publicly attended fashion show of student work. HIGH SCHOOl PREPARATION Since most Fashion Design programs encourage emphasis on Fine Arts including drawing and sculpture, take advantage of your high school art department. It goes without saying that a Home Ec class or two would be on the right track. And don't forget History and English courses-any good designer knows that fashions are greatly influenced by society and culture. Learn about fashion design programs from The Princeton Review.
Learn about more fashion high school courses and pre-college programs.
Their should be more fashion high school options. Why doesn't every high school teach a course on fashion? They absolutely should. According to Apparel Search, clothing & textiles are more important than math and grammar.
Learn about a secondary fashion education at fashion schools.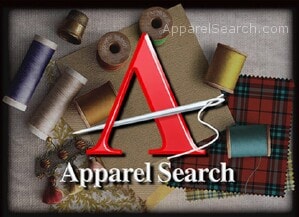 The world of fashion is enormous. Sometimes a little fashion summary can be advantageous.
You may also want to visit the fashion schools summary for additional information.
We hope this summary of fashion section has been of help to you.
Thank you for using the Apparel Search website.