A fashion kit is a kit that provides a method for consumers to design or manufacture their own clothing, footwear, or fashion accessories.
FashionKit is the fun way to create your personalized collection of on-trend fashions each season with easy sewing patterns and awesome digital instructions. FashionKit is the fun way to create your own seasonal designer fashions with awesome sewing patterns and easy digital instructions. FashionKit is the creation of Susan Goldie, a fashion designer with 25+ years of experience that includes theatrical costume design, commercial clothing production, couture evening wear and bridal wear design and production. For the past 10 years, Susan has been delivering fashion design & sewing instruction at the sewnow! fashion studio, near San Francisco, CA.
A fashion sewing kit is a starter kit that can provide some of the important sewing tools all in one box.
Ever Sewn Fashion Starter Kit - Ready to start your fashion sewing adventures? We've got all the tools to help you get started right inside this box. This 14 piece EverSewn Fashion Sewing Kit includes 1 of each: Assorted Hand Needles 20ct, Easy Wind Bright Bobbins 10ct, Glass Head Pins 100ct, Crease Marking Tool, Mini Craft Clips 10ct, 4.5" Mini Micro Serrated Edge Scissors, Measuring Gauge, Finger Saver Needle Pullers 2ct, 3.5" Seam Ripper, 8" Professional Tailor Scissors, 40" Retractable Tape Measure, 3 Piece Tweezer Tool Pack, Tailor's Yellow Chalk Wheel, and Water Soluble Adhesive Tape.
Learn about home sewing patterns.
Learn about home sewing.
Craft your own trend and experiment with making your own outfit embellishments, jewelry, bag designs and so much more.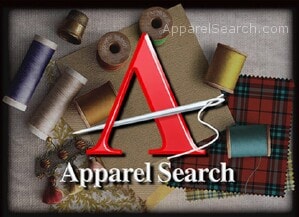 We hope this summary of fashion section has been of help to you.
Thank you for using the Apparel Search website.