What is a lookbook? It is a creative way of story telling that helps convey the essence of a brand. A look book is a fashion catalogue of well-styled images.
A lookbook is a collection of photographs compiled to show off a model, photographer, style, stylist, or clothing line. The purpose of any fashion lookbook is to show off a clothing line, fashion model portfolio, fashion trend or style through a collection of photos. Many of the major fashion brands will have a lookbook section on their website to entice consumers.
Lookbooks began as print publications, but are now used by many stylists, fashion designers, and ecommerce sites to show off their collections online.
The fashion industry uses lookbooks to develop collection and also to show off collections to the world. Fashion designers will often use trend boards to organize their thoughts as they work toward building their collections.
Bloggers utilize lookbooks as a way of showing off their outfits to their blog viewers. This method is used to model various looks from a particular time period or category of clothing.
Below are a few examples of fashion look books (fashion and footwear).
Chromatic Metallic Shoe Lookbook
Pinterest is an example of a modern day lookbook. See the Apparel Search fashion lookbook on Pinterest.
A fashion designer will use a fashion lookbook to tell the story of his or her fashion line.
A fashion lookbook is a visual experience that guides your customers through your collections.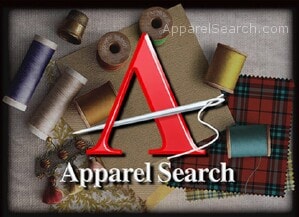 It is always a good time to take a closer look at fashion.
We hope this summary of fashion section has been of help to you.
Thank you for using the Apparel Search website.