A podcast or generically netcast, is an episodic series of digital audio or video files which a user can download in order to listen to. It is often available for subscription, so that new episodes are automatically downloaded via web syndication to the user's own local computer, mobile application, or portable media player. A fashion podcast is one regarding clothing, shoes, fashion accessories, the apparel industry, or a fashion relevant topic.
Podcasting, once an obscure method of spreading information, has become a recognized medium for distributing audio content, whether for corporate or personal use. Podcasts are similar to radio programs, but they are audio files. Listeners can play them at their convenience, using devices that have become more common than portable broadcast receivers.
Apple itunes Fashion Pod Casts
The Business of Fashion Podcast
Girlboss Podcast - On each episode of the Girlboss Radio, Sophia interviews boundary-pushing women who've made their mark—eschewing polite conversation and extracting solid advice from the lessons they've learned along the way.
Vogue Podcast - podcast from Vogue magazine.
Harpers Bazaar Top Fashion Podcasts
Pop Fashion Podcast - Former vintage store owner Lisa Rowan and fashion stylist Kaarin Vembar discuss fashion news, pop culture, and questions about business and creativity.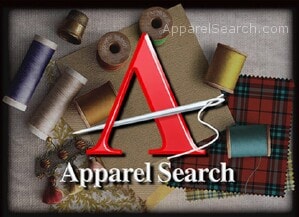 We hope this summary of fashion section has been of help to you.
Thank you for using the Apparel Search website.