Fashion & textiles are important in California. It should not be a surprise that this state offers one of the best selections of fashion schools in the United States.
If you are interested in working in the California fashion industry, it would be a good idea to first attend a fashion school in California.
FIDM - FIDM offers over two dozen accredited Master's, Bachelor's and Associate Degree programs in design and creative business. Their students collaborate on special industry partner projects with brands like Victoria's Secret, Athleta, Nike, and TOMS. Part-time work and internships with companies like J Brand Jeans, Stila, and Forever 21 are built into the curriculum. In 1969, they were urban pioneers starting a one-of-a-kind college with two Downtown L.A. classrooms. They have grown to become four campuses with a student body of 4,200 and nearly 70,000 graduates worldwide. Their driving force has been to stay focused on their goal: to create an educational environment that fuses student desires with career realities. They are always thinking about how they can adapt and expand to meet the challenges ahead.
Learn more about fashion schools from our fashion schools summary.
Find the fashion school that will provide you the training you need to advance in your fashion career.
California is a U.S. state in the Pacific Region of the United States. It is a fabulous place to learn about clothing, style, and textiles.
Learn about the California fashion industry.
Don't forget to visit our fashion schools section to further your education.
Learn about the best fashion universities & colleges in the world.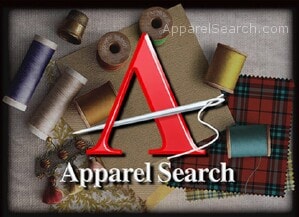 We hope this summary of fashion section has been of help to you.
Thank you for using the Apparel Search website.