Zippers are an important component of fashion. If you don't believe us, walk around with your zipper down and see how much attention is gained.
Zippers are used on pants, jackets, handbags, and other fashion items. The zipper can increase or decrease the size of an opening to allow or restrict the passage of objects. A zipper on the fly of a trouser can restrict the passage of a particular male body part. A zipper on the opening of a handbag or purse can limit access to valuables held inside.
Zippers can also be used to attach or detach portion of a garment. For example, some hoods can be zipped off.
The teeth, also known as elements, are the parts on each side of a zipper that mesh, or engage, with each other when passed through the slider.
Metal zippers are made in brass, aluminum and nickel, according to the metal used for teeth making. Zipper teeth can also be made from other materials such as plastic, nylon, etc.
Fashion zippers come in various types:
Metal zippers are the classic zipper type, found mostly in jeans, jackets, handbags, etc. The teeth are not a coil, but are individual pieces of metal molded into shape and set on the zipper tape at regular intervals.
Plastic-molded zippers are identical to metallic zippers, except that the teeth are plastic instead of metal.
Coil zippers now form the bulk of sales of zippers worldwide. The slider runs on two coils on each side; the teeth are formed by the windings of the coils. Two basic types of coils are used: one with coils in spiral form, usually with a cord running inside the coils; the other with coils in ladder form, also called the Ruhrmann type.
Invisible zippers have the teeth hidden behind a tape, so that the zipper is invisible. It is also called the Concealed zipper. The tape's color matches the garment's, as does the slider's and the puller's. This kind of a zipper is common in skirts and dresses. Invisible zippers are usually coil zippers.
Reverse coil zippers are a variation of the coil zipper. In a reverse coil zipper, the coil is on the reverse (back) side of the zipper and the slider works on the flat side of the zipper (normally the back, now the front). Unlike an invisible zipper where the coil is also on the back, the reverse coil shows stitching on the front side and the slider accommodates a variety of pulls (the invisible zipper requires a small, tear-drop pull due to the small slider attachment). Water resistant zippers are generally configured as reverse coil so that the pvc coating can cover the stitching.
Open-ended zippers use a box and pin mechanism to lock the two sides of the zipper into place, often in jackets.
Two way open-ended zippers Instead of having an insertion pin and pin box at the bottom, a two way open-ended zipper has a puller on each end of the zipper tape. Someone wearing a garment with this kind of zipper can slide up the bottom puller to accommodate more leg movement without stressing the pin and box of a one-way open-ended zipper. It is most commonly used on long coats.
Two way closed-ended zippers are closed at both ends; they are often used in luggage and can have either one or two pullers on the zipper.
Magnetic zippers allow for one-handed closure and are used in sportswear.
Fashion zippers are an important component of clothing and accessories.
If you are working on a project that requires a zipper, you can find them at retailers such as Joann fabrics, Hobby Lobby, Michael's and obviously on Amazon. If you are looking for larger quantities for clothing production you can check with wholesalers such as Mood fabrics, and others. Or visit the zipper factory section if you can purchase on large enough quantity that you would be able to buy direct from factories.
When zippers break it is very annoying. You may want to search the internet for broker zipper tips. Learning how to fix a broken zipper can be very helpful. Keep in mind, sometimes they can't be fixed and would actually need to be replaced.
Straighten bent teeth.
Remove buildup (check for lint)
Apply laundry soap to lubricate.
Good luck. Maybe time for some new clothes.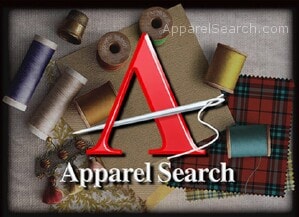 We hope this summary of fashion section has been of help to you.
Thank you for using the Apparel Search website.