This cute clothes page is dedicated to the Princess of Fashion. She enjoys clothing that is cute and suggested that this page be added to our terms guide.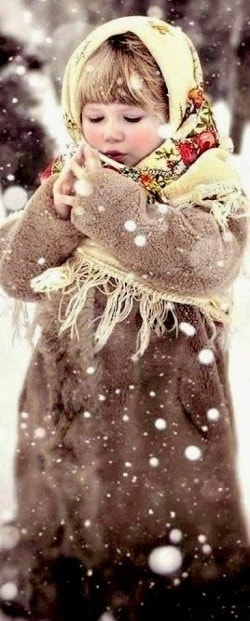 Cute was originally a shortened form of acute in the sense "keenly perceptive or discerning, shrewd." In this sense cute is first recorded in a dictionary published in 1731. Probably cute came to be used as a term of approbation for things demonstrating acuteness or ingenious design, and so it went on to develop its own sense of "pretty, fetching." An easy definition of the word is simply, "attractive or pretty in a youthful or dainty way". An example would be a cute puppy. A better example for here on Apparel Search would be a "child wearing a cute outfit" or a "cute kid with pigtails". An adjective of cute would be appealing or attractive; especially in a pretty way. The word can be used as a noun as cuteness.
Clothes means garments for the body; articles of dress; wearing apparel. Basically, it refers to the pants, shirts, shoes, and undergarments you are probably wearing today. You can read more about the meaning of clothing and various clothing categories in our definitions section.
If we combine "cute" with "clothes", we have something quite amazing. Yes, after combining these two glorious words we now have "cute clothes".
Where can we find cute clothes?
Figuring out where to shop for cute clothes is not as easy as one might think. Cuteness is a subjective term describing a type of attractiveness commonly associated with youth and appearance. Subjective opinions are based on or influenced by personal feelings or tastes. Therefore, our opinion in regard to what cute clothes look like may be different than your opinion. It is important that consumers hunt around for fashion that they personally find to be cute or appealing. The decision regarding the level of cuteness should be based on their own personal tastes. For this reason, we are hesitant to tell you exactly where to find cute clothing. However, we are willing to make a few suggestions that we hope you will find to be enjoyable.
Shopping for Cute Girls Clothes
dELiA*s - dELiA* was a strong brand selling very cute fashion to tweens and teens (mostly tweens). Unfortunately, they were going out of business in 2015. They may sell the name and continue, so we will leave them on this list to see if they continue making the lovely fashion they had been famous for previously. Learn more about dELiA*s here on Apparel Search.
Justice - Justice provides cute clothes for younger girls before they became tweens.
P.S. from Aéropostale - extreme cuteness targeted toward 4-to-14-year-old children.
Shopping for Cute Teenager Clothes
Forever21 - cute fashion for teenagers and beyond.
American Eagle Outfitters - clothing that is trendy and cute for tweens and older.
Hollister - Hollister Co., often advertised as Hollister or HCo., is an American lifestyle brand owned by Abercrombie & Fitch Co. The concept was originally designed to attract consumers aged 14–18,
Wet Seal - Wet Seal is a young women's clothing retailer headquartered in Foothill Ranch, California. It carries low, budget or economy priced brand name and company-designed apparel and accessories. (Sorry, Wet Seal Filed for Chapter 11 on January 15, 2015)
Shopping for Cute Grown Up Clothes
Aéropostale - Aéropostale, Inc. is an American shopping mall-based specialty retailer of casual apparel and accessories, principally targeting 14-to-26-year-old young women and men through its Aéropostale stores.
Do you have suggestions regarding other cute clothing stores that should be added to the list above? Or possibly you have suggestions regarding some that should be removed from this list. Let us know your thoughts and suggestions.
Here are a few other words that come to mind when we think of cute clothes; appealing, sweet, attractive, engaging, charming, delightful, and lovely.
When you are thinking about getting dressed in the morning, please do your best to pick out cute clothes to wear. If you are not sure that you are picking the proper outfit, maybe you can ask a friend for their opinion.
Thank you for using the Apparel Search website.