You must have heard about, "The Little Black Dress". This is not just any ordinary dress. It is the super duper "little black dress".
OK, the little black dress is not really one specific dress. It is more of a concept. The idea is that a black dress can be appropriate for almost any occasion. No, I am not saying it should be worn as swimwear or as a pajama. It is appropriate for "most" occasions. Just for the record, we are certain that more than one woman has actual swam and slept in their little black dress. That is sometimes part of the fun of an evening out.
Little black dresses can go anywhere you're brave enough to take them. They fit in everywhere from more casual occasions to upscale events, it just depends on the cut of the dress and how you style it. With the proper accessories and footwear, a simple dress can be appropriate for a wide variety of events.
A little black dress is a black evening or cocktail dress, cut simply and often quite short. Fashion historians ascribe the origins of the little black dress to the 1920s designs of Coco Chanel and Jean Patou intended to be long-lasting, versatile, affordable, accessible to the widest market possible and in a neutral color.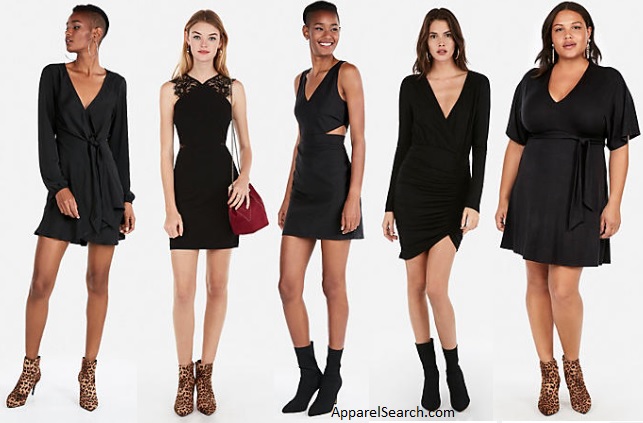 The little black dress is the answer to any fashion dilemma, whether you're going to a work party or getting drinks with your friends.
The little black dress belongs in your closet. It is mandatory for any wardrobe.
Is a black dress a little black dress?
The little black dress is the answer to all those what-to-wear dilemmas. The LBD is the closet staple that will forever remain timeless thanks to its simplistic yet powerful nature.
Perhaps more than any other piece of clothing, the little black dress is the essential garment for most women. This single piece of clothing can take you practically anywhere.
Where can we find the perfect little black dress? Try the clothing stores.
Nordstroms
Express
Lord & Taylor
Neiman Marcus
Dillard's
Macy's
Learn more about the little black dress in our definitions section.
ML2219
Thank you for using the Apparel Search website to learn more about fashion relevant terminology.