A v-neck top is a type of shirt, sweatshirt, sweater, jacket, etc., with a neck that has an opening shaped like the letter V.
The neck opening looks like a "V".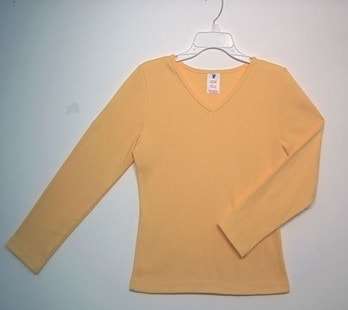 V-necks were introduced so that the neckline of the shirt does not stand out when an outer shirt is worn over it, thus reducing or eliminating the visible cloth above the outer shirt of a crew neck shirt.
A V-neck T-shirt has a V-shaped neckline, as opposed to the round neckline of the more common crew neck shirt.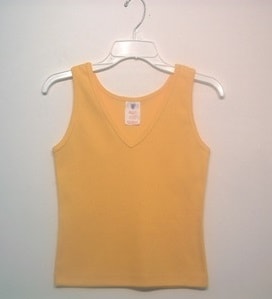 Learn more about shirt necklines in our apparel definitions section.
Thank you for using the Apparel Search website.