D
asen
G
arment
C
o.
L
td
:
Since its foundation in 1994's, Dasen has been developed into a sizable company with 2 subsidiary / joint venture plants: Yangsen Garment Co. Ltd. & Qiansen Garment Co. Ltd. Dasen has over 1000 happy employees and produces 500
million pieces garment per years. There are
25,000 sq. meters building area and over 700 sets of host machines, 200 particular equipment, 8 workshops in total. All manufacturing equipment are imported from Germany and Japan. Dasen is firmly committed to the following 3 principles: Good Prices, High Quality and On-Time Delivery
Full company name: Dasen Co., Ltd. Established: 1994
Address:
133 xibai jinjiang
362211
China
Phone: 01186-595-5180336
or
01186-13960316336
Email: dasen336@public.qz.fj.cn
Contact: cheryl ting (sales manager)
Manufacturer Item # 1: Jackets
Manufacturer Item # 2: Pants
Manufacturer Item # 3: Sweaters
Manufacturer Item # 4: Activewear
Manufacturer Item # 5: Polo Shirts
Manufacturer Item # 6: Casual Workwear
Manufacturer Item # 7: sporting wear
---

DeeChen Knitting Machinery Co.: their Company is specialized for selling second-handed knitting machines, such as ShimaSeiki gloves knitting machines and flat knitting machines. They import used machines from Janpan, Korea, etc. Then they sell the machines to factories in China. They hope to set relations with suppliers of used knitting machines outside of China. Address: LaoDong Road Jinhua 321000 China Phone: 0086-579-2365588 or 0086-579-2365528 Fax: 0086-579-2365548
Email: Jane@mail.jhptt.zj.cn Contact: DeeChen
Wholesale Item # 1: used glove knitting machines
Wholesale Item # 2: used flat knitting machines
Wholesale Item # 3: used underware machines
---

Durafil PVA (China): The leading name in PVA water soluble yarns and water soluble sewing thread, Durafil-PVA has been the pre-eminent symbol of quality and reliability in the research and manufacturing of high performance PVA water soluble yarns and water soluble sewing thread for the past 15 years. Headquartered in China, Durafil-PVA is a subsidiary of Durafil Research and Manufacturing Group Limited.
Thread Manufacturer

yarn Manufacturer
---

Ecor Sportswear Co.,Ltd (China): Ecor Sportswear is in the business of manufacturing and exporting Sportswears and Outerwears. Located in the southeast of China. Their products range covers: Track suits, Jogging Pant, Beach Shorts, T-shirts, Sweater shirt, Polo Shirt, Jackets,Waistcoat etc. They hope to keep good connections with Importers, Wholesalers, Retailers worldwide. Address: Suit.503-504 , Quanzhou Commercial Building, Fengze Street, Quanzhou 362000, China Phone:86-595-2812 0067 Fax: 86-595-2812 0069 E-mail: heydel@gmail.com or info@ecor.cn Contact: Owen Lin
Outerwear / Jacket Manufacturer

Track Suit Manufacturer (Sweatsuits)
---

Eisho Hanger (China): EISHO CO., LTD. was established in 1988, and specilized in wooden cltohes Hangers, wood pant/skirt Hangers, wooden children Hangers, tie/belt/sarf Hangers, metal Hangers, metal pant/skirt Hangers. All the products sell well in Japan, Korea, Europe, North America, Australia and so on.
---

Embroiderist Company: they supply the service of digitizng / punching / design for any kinds of embroidery Address: 4A Yan-An 1st Road Qingdao 266023 China Phone: 86-532-2725252 Fax: 86-532-2720253 Email: info@embroiderist.com Contact: Mr.Xing Dachuan - General manager
---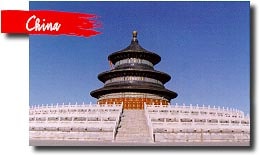 Embroidery Creation Inc. (China): is located in the beautiful coastal city of China, in the Fujian province. Specializing in the embroidery business since 1984, they provide graphic designs, digitizing, stock designs, patches and embroidery related products and services. Their customer group includes a variety of companies in America and Europe, in recently years they gradually stretch their business to all over the world. 23 years of digitizing experience will help to make your designs the best in city. They work to help your business and always give best service. Their Turnaround is only 12 hours. Their Mission is to provide High-Quality Digitizing, With a fast turnaround at a low price. They are dedicated to working with their customers and providing them with the highest quality products and services. They offer the most professional and friendly customer service, the best quality and production in the industry, and the quickest turnaround time of any embroidery, design, and digitizing services. They have very flexible quantity requirements and they make every effort to be your premium one-stop service centre for all your digitizing and embroidery needs. By offering the best value in the market, they feel confident you'll be pleased with Embroidery Creation Inc.
---

Embroiderxrq (China) they are a company specialized in computer embroidery designs. Since being established in 1996, they have provided excellent service for numerous customers, while accumulating their specialty experience and proficient workers. Their service area has been broadened from the whole China, to southeast Asia, to international markets in the past eight years.
E-mail: webmaster@embroiderydesigncn.com or embroideryxrq@yahoo.com.cn
---

Far East Co., Ltd: their main business include making and exporting different kinds of camping products, such as bags, tents, gloves and garments . Their company is making many different kinds of bags for many famous brands, such as France Decathlon, Paktek INC. and Japan Prostar. They have many years experiences in making bags and tents. In addition to their own factory, they have different activity services, sourcing and production supervising in China. If you want to make your products in China, they can provide you services for quality control, price negotiation, sourcing factories for the other products, shoes garments, reporting exact situations every day. They control from the beginning to the end, control materials, color lots, cutting, first production control, middle inspection on the line, final production before shipment. Follow up logistic route until goods arrive and listening quality reports from customers to be responsible of any non-qualified conditions. Address: Beijing Street in Jinnan Economy Development Area (Shuang Gang) Tianjin 300350 China Phone: 86-22-28584229 or 86-22-28584228 Email: fareastc@public.tpt.tj.cn or greenbag@public.tpt.tj.cn Contact: Sarah Lee in Business DEPT.
Manufacturer Item # 1: Backpacks
Manufacturer Item # 2: Working and sport gloves
Manufacturer Item # 3: Sport garments
Manufacturer Item # 4: Shoes
Manufacturer Item # 5: Travel bags
Manufacturer Item # 6: Tool bags
Manufacturer Item # 7: Tents
---

Fashion EMB Digital Inc. (China): they are a team of digitizers with design experience on all major substrates and applications - hats, bags, t-shirts, and so on - as well as specialty embroidery items - framed art, banners, and upholstery. They have first hand understanding of just how important design efficiency is. They can provide many formats ,dst ,wilcom (emb),cnd,exp,dsb,dat,dsz and so on.
---

Fengliang Trade Co.,Ltd Shanghai China, located in downtown Shanghai, is acting as the window of theirr own garments and fabrics factories. Their garment manufacture range includes jackets, pajamas, trousers, T-shirts, children's clothing, jeans, down garments, sweaters, and so on. And they can product most natural fabrics and rayon.
---

Feyat Textile Co.,Ltd.: they are a silk scarf manufacturer in china, they make all kinds of 100% silk scarves, and their products are very luxurious and high rate, they can be sold in large mall in high price, They wish to establish trade relationship with international customers. Address: 1102# Zumiao Rd. Foshan 528000 China Phone: 86-757-6391632 or 86-13620855830 Fax: 86-757-6332231 Email: info@feyat.com Contact: Frederick Wang
Manufacturer Item # 1: silk scarf
Manufacturer Item # 2: silk scarves
Manufacturer Item # 3: chinese silk scarf
---

Flying Dragon Shoestown China Ltd. (China): Flying Dragon Shoestown China Ltd is a reputable manufacturer of all kinds of gents, ladies, children's shoes and sandals. They have great design workshop, showroom and large scale factory in The Shoes town, QuanZhou City, Fujian, China. Their head office locates in Hong Kong. For its high quality and competitive price, their products are selling well worldwide. With 13-year experience in footwear and leather industry, its management team promises to help you, their esteemed customers, to develop best quality sports shoes, Skate shoes, hiking shoes, Casual shoes running shoes, Sport sandals etc... with competitive prices and innovation design. Customer own design is also cordially welcome. Email sales@shoestown.net Telephone (852) 29977113, Fax (852) 27852657 Flying Dragon Shoestown China Limited, A3, 15/f, Unimix Building, 2 Ng Fong Street, San Po Kong, Kowloon, Hong Kong.
---

Flytex fabric Company Limited: manufacturer of woven fabrics. Also do embroidery.
Address: 403,23-1 Jianghai New Village Wuxi 214000 China Phone: 86-510-2100350 Fax: 86-510-2129829 Email: flytex@pub.wx.jsinfo.net Contact: Jim Wang
---

Fook Sun Knitting Factory (China): their company established in 1980s. Manufacturer and exporter of high quality Children's knitwear for vendors in Europe, the United States, Canada, Australia, South Africa and Japan. With 400 machines plant in Mainland China, their annual production capacity reaches 4 million pieces. They are looking for buyers for long term business. Address: Rooms 1302-4, Sands Building, 17 Hankow Rd., Tsimshatsui, Kowloon Hong Kong China Phone: (852) 2376-0107 Fax: (852) 2376-1792 Email: judy@fookhau.com.hk Contact: Judy Tang, Sales Executive
Gender: Children's
Manufacturer Item # 1: Infant knitwear
Manufacturer Item # 2: Boys knitwear
Manufacturer Item # 3: Girls knitwear
Manufacturer Item # 4: Pajamas
Manufacturer Item # 5: Blankets
Manufacturer Item # 6: Boxer Shorts
Manufacturer Item # 7: Socks
---

Foshan Native Produce Imp./exp. Co. Ltd. of Guangdong: they are one of the biggest manufacturer in China for hangers, and they have more than 100 items for your selection. Address: No.8 Jinyuan St. Fenjiang Nan Rd., Foshan, Guangdong China Phone: 86-757-3382312 or 86-757-3384067 Fax: 86-757-3380323 Email: hxgs@pub.foshan.gd.cn Contact: Mr. Qi Weihong
Manufacturer Item # 1: non-slip hanger
Manufacturer Item # 2: chrome-plated hanger
Manufacturer Item # 3: wood hanger
---

Frousans (Frousans Group): they process and sell top grade knitting yarn which made into Japanese import acrylic , It can made into top grade knitwear . The yarn is sold solely in their country. The feature: bright colored , fur sense of reality , the yarn droops well .The clothing of making into the yarn is specially gorgeous. Suitable needle type: 12G-18G. Specification: 150D. Frousans Group is a sole corporate private enterprise which includes 4 companiesLtd., Dahan Dyeing & Weaving Co., Ltd., Dahan Garments Co., Ltd. and Dahan Electronics Co., Ltd. Now the Group has owned RMB 38 million fixed assets, 570 employees and 40 of them are technicians. Its whole plant area has covered 21 thousand square meters.Phone # 086-417-4812983 Fax: 086-417-4812983
---

Fujian Jinjian Yuanguan Clothing Co.,Ltd.: they are one of the main manufacturers of all kinds of swimwear in China. In order to explore the foreign markets, they would like to supply their customers the swimwear at very competitive price. Address: Shangguo Industrial Area Jinjiang China Phone: 0086-595-8185951 or 0086-595-8123951 Fax: 0086-595-8186951 Email: fuan83722@sohu.com Contact: Tony Lin (export salesman)
Manufacturer Item # 1: swimwears
Manufacturer Item # 2: sportwears
Manufacturer Item # 3: underwears
---

Fujian Provincial Light Industrial Products Imp. & Exp. (Group): white dove brand plastic light sandals. Fujian Provincial Light Industrial Products Import and Export (Group) Corporation is an integrated Corporation of trading, industry and scientific technology. "White Dove" brand is their trade mark registered with State Administration For Industry And Commerce, P.R.C. in 1964 under registration No.45829 and has been registered in 40-plus countries and regions across the world ever since. Plastic Light Sandals under the registered trade mark "White Dove" brand exports to 60-plus markets and enjoys a high reputation among customers. Their products are all kinds of PE, PVC, EVA Material slippers and sandals. EVA Injected Slippers. Beads Slippers, Cork Slippers. Sports Shoes and leather shoes and casual shoes. Comfort shoes, baby shoes, skateboard shoes. Beach Sandals, Indoor slippers, working boots, snow boots. Bead / mesh / straw mat/ wooden slippers as well as Kungfu shoes and birkenstock style sandals. Promotional beach slippers / sandals. Football shoes, skate shoes, board shoes, canvas shoes and basketball shoes. Fashion shoes and stocklot shoes as well as selling shoe material. Add: Room 403-408,Artex Building (Sub-building of Apollo Hotel) No. 132, Mid- Road, Wuyi, Fuzhou, Fujian, China Phone 0086-591-87112383 Fax: 0086-591-83321051 E-mail: FJSHOES@VIP.163.COM or SHOE@163.COM
Slipper Manufacturer

Sandal Manufacturer
---

Fujian Quanzhou Redkids Group: Established in 1988 and headquartered in the Quanzhou Qingmeng Technological and Industrial Park, it occupies an area of 28,000 square meters, with 30,000 square meters of construction floor space and 10,000 square meters of landscaping. Equipped with 12 sets of CAD software systems, the company has advanced production equipment, a design and development center, and employs more than 10 excellent children's garments desig- ners and over 1,500 employees. Every year, it releases about 3,000 new children's garment styles to domestic and international markets,Address:: Qingmeng Industrial Technical Zone Quanzhou, Fujian, China e-mail: myhwalter@163.com
---

Gainway International (Hongkong) Co.,Ltd: registered in Hongkong and have main office in Shenzhen, China can meet your any requirement in underwear production because: They have 10 years experience in underwear production and familiar with any kind of fabric, accessories, etc. They have more than 2000 skillful workers and 1000 sets of different kind of machines (including the most advanced computerized cutting machine). They are capable of producing 3000000 dozens production ability. They have 10 years experience in international trade and can handle with any thing refer to this business in China well. They have the ability of solving quota restriction from China to USA, EU and other countries. Address: Room 1101, Huangcheng Plaza, Futian South Road, Shenzhen 518045 China Phone: 86 755 3694485 Fax: 86 755 3693650 Email: gainwayint@sina.com Contact: Gary Liu Vice President
Manufacturer Item # 1: Underwear
Manufacturer Item # 2: Lingerie
Manufacturer Item # 3: Men's, Women's & Children's Underwear
---

Global Hats & Caps Manufacturing Co., Ltd. (China) Address: 5/f, Jiangsu Mansion, North of Zhongyang Road, Nanjing, Jiangsu. China 210008 Phone: 86-25-83370076 Fax: 86-25-83370072 E-mail: sales@chinese-hats.com Contact: Jack Zhang they are a China professional manufacturer and exporter of military and civil hats. Specialized in military helmets, berets, felt hats, police caps, knitted hats, baseball caps, bucket hats, shaped hats and hat lining.
---

Golden Dragon Cap Company: professional sport cap & hat manufacturer for reference. 15 years cap & hat experience 18 unit Burunda or Tajima embroidery machines 250 units all kinds of sewing machines 400 skillful employees 20,000 doz monthly production capacity Phone: 0086-769-5393011 Fax: 0086-769-5393012 email: frank@gdcap.com
---

Goldluck Necktie Compan, Shanghai : a leading manufacturer and exporter valued in the area of woven ( yarn dyed ) and printed men's neckwear. Their ties are exported and sold worldwide including Europe, U.S.A., Japan, Hong Kong etc. They have built a solid reputation in manufacturing custom designed strapping products for the OEM market. They output 500,000-1,000,000pcs neckties per month and produce all kinds of neckties as 100%silk yarn-dyed (woven), 100% silk printed, polyester yarn-dyed, polyester printed, They also produce bow ties, scarves, bandana, hanky, cummerbunds, vest, accessories. Contact: Jackey Zhang Contact: goldluck@shtel.net.cn
---

Grandcast International Ltd.: headwear manufacturer and exporter; they have been engaged in this line for more than 10 years as a well-experienced manufacturer and exporter. They have their own factory in mainland China with monthly capacity of 60,000 dzs. In addition, they have their own embroidery plant, there are 8 sets with 20 heads of embroidery machine which all are imported from Japan. Address: Grandcast Hat shoes Manufactory Xiao Xiang, Wan Jiang Dong Guan, Guang Dong, China Phone: +86 769 2272016 Fax:+86 769 2272026 E-mail: sales@grandcast.com.cn
---

Great Power Garments Co.,Ltd: A manufacturer in China makes all kinds of garments, footware etc. Their skillfull & Experienced fellow works can assure high quality & prompt delivery. And you maybe surprised at their very good price. Address: No 12 Huli Road, Xiamen 361009 China Phone: 86-592-5065850 or 8613055506941 Email: mdxiamen@hotmail.com Contact: Ms Mandy Huang / Sales Manager
---

Great Wall Embroidery Digitizing Inc. (China): they are a professional embroidery digitizing company. They specialize in Custom digitizing & embroidery. emblems, patches, custom logo, applique and schiffli lace, sports jerseys letterings . They know you will be so impressed with theirquality workmanship and fast turnaround time that you will return to them for all your digitizing, large and small. They work in any format and provide fast delivery. Address: fushangjie 25 changzhi shanxi china Phone / 86 355 2049883 Fax / 86 355 2049883 E-mail / mail@greatwallemb.com Contact: Jack Wang
Embroidery

Digitizing

Patches
---

Guangzhou Haizhu Xingjiao Gengyuan Garment: GengYuan clothing factory China is mainly specialized in providing ladies' fashion garments, such as fashion tops, dresses, skirts, pants, etc. Their main fabrics are chiffon, satin, cotton, silk, etc. Their products sell well in America, Europe, Japan, Hong Kong and other countries and regions. Having been integrating design, manufacture and export for more than 10 years, in recent years they have been emphasizing technological progress and corporate management. They have gained great praises with their powerful Design Group, professional workmanship, good service, on-time delivery and reasonable price. They always adhere to the concept of "quality first, service first", and they keep pursuing fashion and perfection. Today, with the trend of economic globalization, they take hold of the opportunity to boldly meet the challenge and strive for existence and development in the market. If you are interested in any product or would like to discuss a custom order, please feel free to contact them. Factory Address 2/f, No. 4, Xinbutou St., Tuhua, Haizhu Dist., Guangzhou, Guangdong, China Phone 8613560722722 E-mail b2b@ladygarment.com Contact: Vincent Tang
Dress Manufacturer
Blouse Manufacturer
Skirt Manufacturer
T-Shirt Manufacturer
---

GUANGZHOU WEI HUA SYNTHETIC FIBRE MANUF. CO., LTD : they are Hong Kong based sole corporation which located in HUA DU DISTRICT, GUANG ZHOU CITY, SOUTH CHINA. They are professional interlining manufacturer, and be involved in this line for more than ten years. All their raw materials and equipments came from Taiwan, the worker in the workshop are all practiced veteran. Their plant is located in HUA DU, GUANG ZHOU, to make their cost relative lower. Address: JIU TANG XIN HUA HUA DU GUANG ZHOU 510800 CHINA Phone: +86-20-36862299 Fax: +86-20-36862384 Email: james@gdweihua.com Contact: James Duan
Manufacturer Item # 1: chemical bonded interlining
Manufacturer Item # 2: thermal bonded interlining
Manufacturer Item # 3: paste dot interlining
Manufacturer Item # 4: embroidery backing
Manufacturer Item # 5: fusibles web
Manufacturer Item # 6: knitting interlinings
Manufacturer Item # 7: other nonwoven fabric
---

Guilin Jason Bamboo & Wooden Product Ltd.: Guilin Jason Bamboo & Wooden Product Ltd. Is located in Guilin---well known for its beautiful sceneries in the world. It was formed in 1999, and it manufactures house & sports ware, especially for various kinds of hangers. Their focus is the customer and quality. Based on high quality of their product, most competitive price and their good service for several years. Their capability raises to more than 15 million hangers with 8 hundred various kinds of items per year. Their main markets are Europe, Northern America, Eastern Asia and Oceania . They are the private enterprise and they obtained the exporting license in June 2004. So, they can export & ship independently. If you are interested in our business proposal, please don't hesitate to contact us at your earliest convenience. . By the way, they welcome all kinds of OEM projects and custom- designs. Address: No.33, Xicheng road, Guilin, Guangxi, China 541002 Phone 86-773-2156033 fax 86-773-2825093E-mail: jasonhangers@yahoo.com.cn or henry@jasonhangers.com Contact: Mr. Henry Yi
Hanger Manufacturer

Wooden Hanger Manufacturer

Plastic Hangers Manufacturer

Wire Hangers Manufacturer
---

Guilin Sunmarco Hanger Factory (China) they are one of the professional manufacturer of hangers initiated from 1996 in Lipu county Guilin, where is the largest production base of wooden hangers in China. -Annual output of their factory is 8 million pieces (20,000 pieces/day) and more than 50 styles are made. Wooden hangers and metal hangers are their main products. -Now they have set up an International sales department for direct business between you and them. They can offer you a great many of hangers, all are in great quality and best price. Address: 1-11-4,JinHui Plaza, Huan Cheng Xi 2 Road, Guilin, China P.O. box: 541002 Tel: +86 (0)773 3156189 change to: +86 (0)773 3818660 Fax: +86 (0)773 5807429 change to: +86 (0)773 3818815 E-mail: info@sunmarcohanger.com Contact: Mr Kingto Loo
Wooden Hanger Factory

Metal Hanger Factory
Next China Clothing Industry Page