India Fashion Industry and India Textile Industry Summary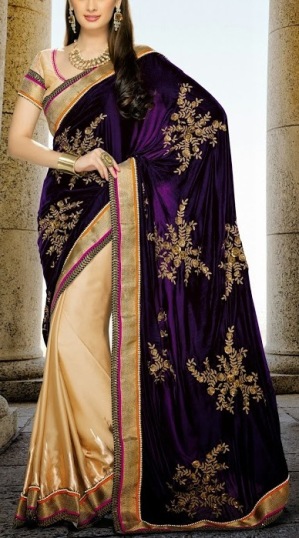 The Indian textiles industry has significantly contributed to the economic life of the country. World trade of textiles and clothing has bolstered growth for the sector. A leading sector in the Indian economy, textiles contributes double digit percent to industrial production and total export earnings. In recent years the textile industry has been the largest foreign exchange earning sector in the country. In addition, it provides direct employment to over 35 million people. With continuing growth momentum, apparel and textiles role in the Indian economy is bound to increase.

The India Advantage

Certain natural advantages and external factors have fuelled the growth of this industry with a clear competitive edge. India has overtaken the US to become the world's 2nd largest cotton producing country, after China, as per a study by International Service for the Acquisition of Agri-biotech Application. BT cotton was a major factor contributing to higher rate of production, from 15.8 million bales in 2001-02 to 31 million bales in 2007-08.

We have read reports that indicated that India accounts for roughly:
61 per cent of the global loomage
22 per cent of the global spindleage
12 per cent of the world's production of textile fibres and yarn.
25 per cent share in the total world trade of cotton yarn.
Textiles and Apparel trade

As reported in 2008, Indian textiles and products handlooms and handicrafts are exported to more than a 100 countries, Europe continues to be India's major export market with 22 per cent share in textiles and 43 per cent in apparel, the US is the single largest buyer of Indian textiles and apparel with 19 per cent and 32.6 per cent share respectively. Other significant countries in the export list include the UAE, Saudi Arabia, Canada, Bangladesh, China, Turkey and Japan. A recent study of the textile industry predicts growth for the sector form US$ 19 billion in 2006-07 to US$ 50 billion by 2012.

As reported in 2008, readymade garments (RMG) are the largest export segment, accounting for 45 per cent of total textile exports and 8.2 per cent of India's total exports. This segment has benefitted significantly with the termination of the Multi-Fibre Arrangement (MFA) in January 2005. Readymade garments exports from India are expected to touch US$ 14.5 billion by 2009-10 with a cumulative annual growth of 18 to 20 per cent, according to Apparel Export Promotion Council.

ML10708

Are you looking for made in India fashion?
Apparel Search Add Your Company Contact Us About Us Advertise News Letter Legal Help
Copyright © 1999-2023 Apparel Search Company. All Rights Reserved.