Oops, we accidentally let our domain name expire. Yes, it is true. The Clothing Industry Directory that we managed for a decade is now officially gone.
As of 2020, we are no longer the proud owners of the domain ClothingIndustryDirectory.com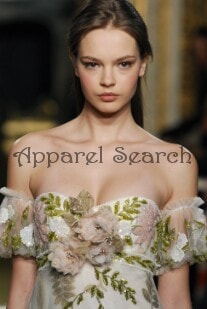 The following for historical purposes only.
The Apparel Search Company has launched a website called Clothing Industry Directory. You can find this website at ClothingIndustryDirectory.com
This website is obviously a directory for the clothing industry.
Companies that are involved in the apparel business, textile industry, or related services, are welcome to list information about their company on the Clothing Industry Directory. This directory includes clothing stores, wholesale fashion companies, apparel factories, trend spotting agencies, fashion design studios and more.
If you are asking yourself, "why do they need a new directory website if Apparel Search is the greatest apparel industry website in the universe?". Well, the answer is actually very simple. The Clothing Industry Directory is managed with a super sonic technology that allows viewers to directly post and update information regarding their company profiles. In contrast, the Apparel Search directory is maintained solely by humans.

Similar to ApparelSearch.com in the respect that the site is a directory. However, this resource contains completely unique data and runs one hundred percent independently from the Apparel Search website database. In addition to containing different company listings then Apparel Search, the Clothing Industry Directory differs because it does not currently offer special business services. For example, unlike the Apparel Search website, the Clothing Industry Directory does not contain job listings, news reports, blog posts, trend reports, etc. To put it simply, the Clothing Industry Directory website is a true "directory". The site contains information regarding other companies (similar to a Yellow Pages listing). Apparel Search on the other hand can be better described as a directory on steroids. One of the key benefits to the Clothing Industry Directory system is the fact that users may login and update their profiles so that they may keep the data fresh and current 24/7. The Apparel Search site also allows (and encourages) updates, but those updates must go thru a more human interactive process.