Obviously Amazon has almost everything. If you are looking for clothing from various brands & in different categories, this online retailer is a perfect choice. You can find a huge assortment of colors, styles, and fabrics. Shop for shirts, pants, jackets, sweaters, shoes, handbags, and so much more.
Fashion Brands on Amazon You can shop for clothing by brand name. Shopping for brand name clothing has never been easier. The Amazon clothing & fashion directory is categorized by Designer Brand Name.
Clothing by Category: Shop for clothing by Clothing Category. For examples, Men's , Women's, Children's, Shoes, Accessories etc.
If you own a clothing store, you can also sell your clothing on Amazon. It may be beneficial if you learn how to sell clothing on amazon.
Learn more about Amazon in our fashion company profile section.
Fashion categories of possible interest: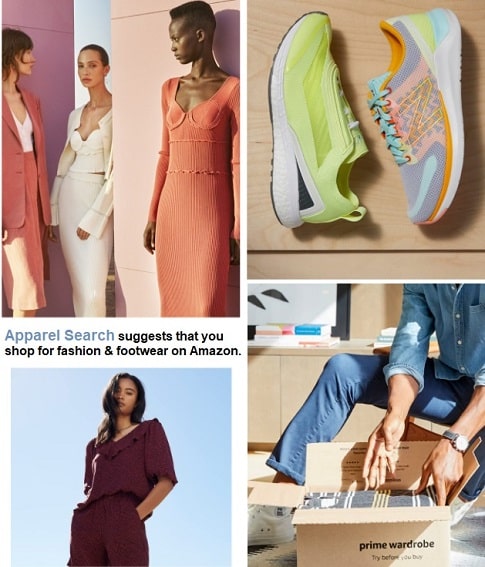 Learn more about fashion retailers here on Apparel Search.
Don't forget that everyday is special, but possibly today is even more special.